How Singing Helped Us Through Lockdown – With An Inspiring Video
---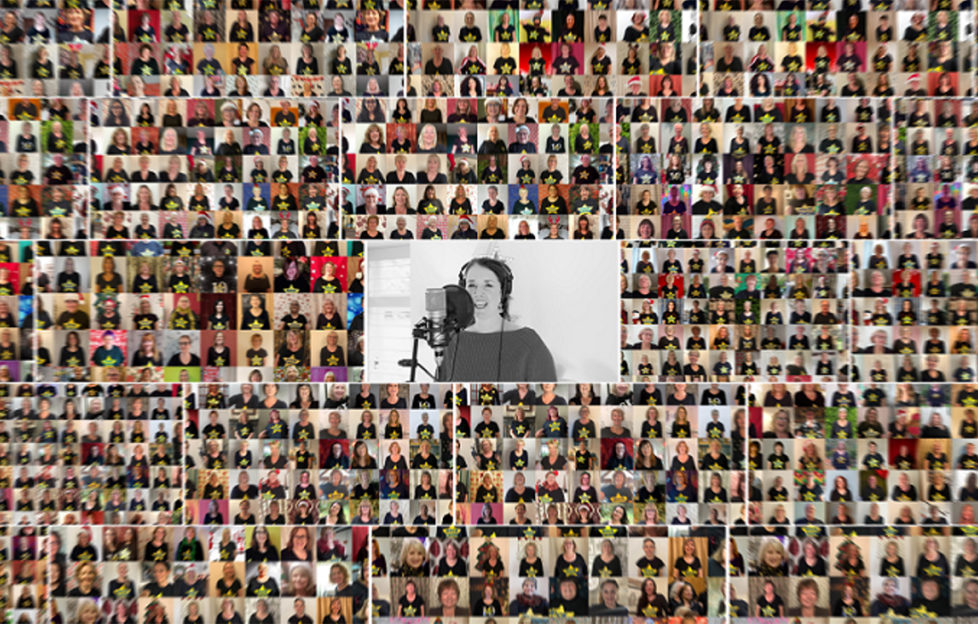 More than 35,000 choir events were advertised on Eventbrite from March 2020 to March 2021
The University of Oxford says singing has been shown to improve sense of happiness and wellbeing
Rock Choir invited the whole country to join them in a daily uplifting sing-along
Not being able to get together in person didn't stop the UK's singers from attending choir rehearsals or holding events during lockdown. In fact, they just kept on singing.
Data from Eventbrite reveals that there were more than 35,000 choir events on the platform from March 2020 to March 2021, with singers rehearsing virtually and streaming events for people to enjoy during lockdown.
Singing has proved to be a fantastic antidote to all the social restrictions. It can bring many physical, emotional and social health benefits. Researchers from the University of Oxford say that singing has also been shown to improve our sense of happiness and wellbeing.
The largest online event on Eventbrite was A Celebration Of Christmas in partnership with Lloyds Bank. This saw almost 6,000 attendees enjoy performances by the St Paul's Cathedral Choir and City of London Sinfonia.
Rehearsals, sing-alongs and a brilliant children's project
Rock Choir, the largest contemporary choir in the UK, didn't let the pandemic stop them having fun or giving enjoyment to others.
The organisation not only continued to keep teaching 32,000 of its members through live interactive rehearsal sessions. It also invited the whole country to join them for a daily, uplifting sing-along.
The choir also launched a new musical project, Rock Choir Rock Stars, for children aged between six and 16, during the February half term. This enabled participants to learn a pop song, as well as singing and musical techniques.
In addition, Rock Choir supported Mental Health Awareness Week with a 24-hour fundraising event. Families could join in from their own home.
Counteracting the anxiety and stress of lockdown
Caroline Redman Lusher is the founder, creator and creative director of Rock Choir. She commented, "We've been looking after the well-being of the British public for 15 years now.
"I knew that we would need to ensure that we continued to support not only our Rock Choir Members but also the needs of the public as lockdown continued and anxiety, stress and difficulties developed through this time.
"Over the years, we have developed a unique formula to integrate contemporary music and singing into the lives of the public. I am proud that we've continued this through lockdown."
"When our mood needed lifting most"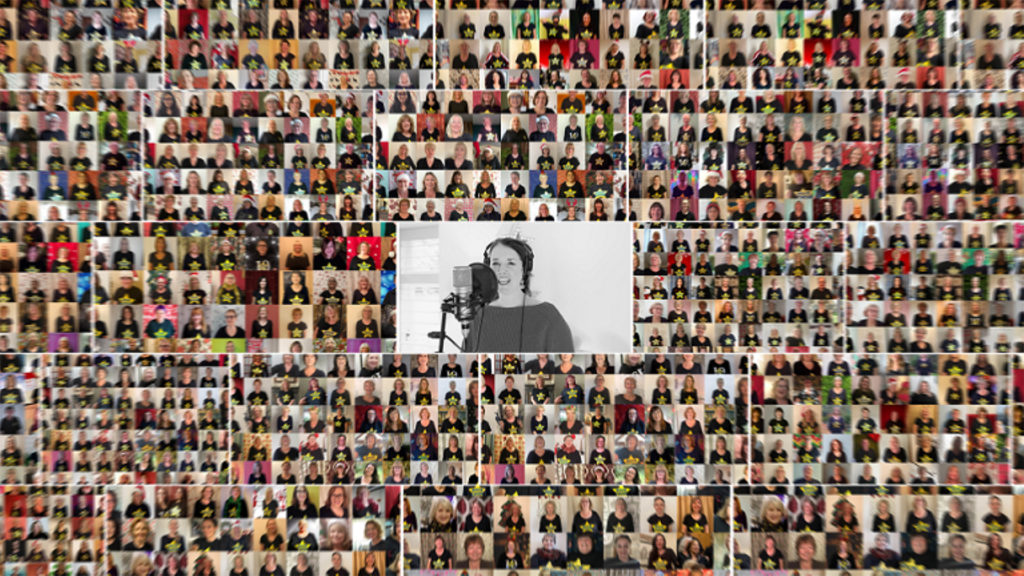 Eventbrite's Sabeha Mohamed said,  "Singing can bring huge joy to people. We're proud that Eventbrite has enabled so many choirs to keep rehearsing and performing virtually. It's helped bring the UK together through music at a time when our mood has needed lifting most."
Jacques Launay is a postdoctoral researcher in experimental psychology at the University of Oxford. He also said in an article on The Conversation, "Research has found … that people feel more positive after actively singing than they do after passively listening to music or after chatting about positive life events.
"Improved mood probably in part comes directly from the release of positive neurochemicals such as beta-endorphin, dopamine and serotonin.
"It is also likely to be influenced by changes in our sense of social closeness with others."