A Change Of Style
---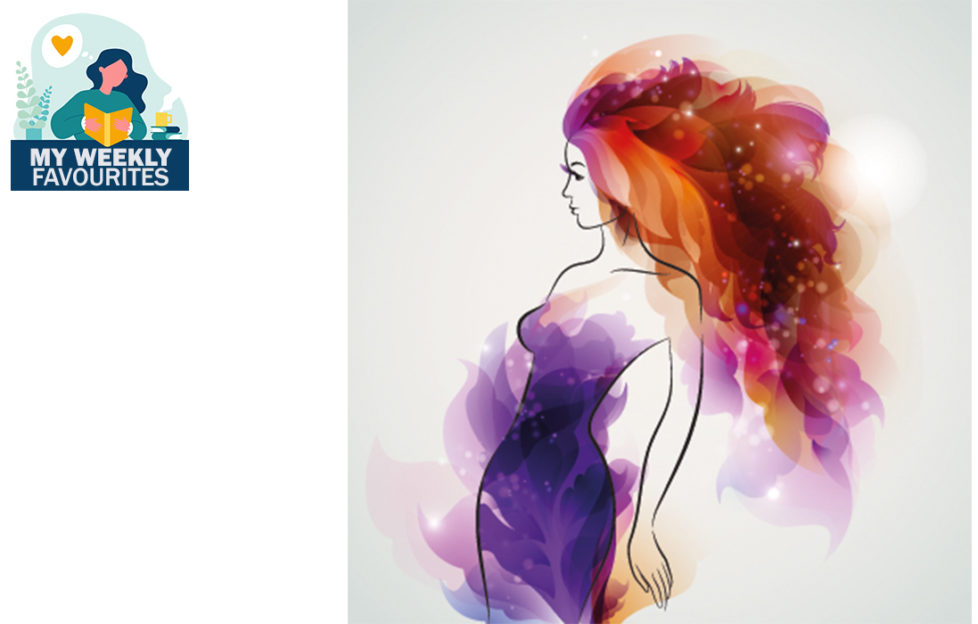 Sophie had always been a little… quirky, and she always thought that her mother simply did not understand
You're not really going to wear that, are you?" Mum said.
It was a phrase Sophie had heard from her mother all her life.
The first time was when she was five and wanted to wear a bumble bee headband to her grandparents' anniversary party. Her mum made her wear a cream dress and tan tights.
Sophie was grown up now, responsible for her own choices.
"Yes, I am."
Alison's face was tight with anxiety. She glanced down at her navy trouser suit and cream silk scarf, as if to remind herself what sensible people wore.
Sophie turned back to the full-length mirror.
The low cut of the dress showed off the tattoo of a unicorn on her shoulder.
But her favourite thing was the shooting stars flying across the dark material of the skirt, as if someone had waved a magic wand at it.
This was the final fitting, and it was just right. The perfect wedding dress.
She met her mum's eye in the mirror and grinned with mischief.
"So, what are we going to get for Mother of the Bride?"
Alison, who had been glancing askance at the rails of quirky dresses in the small boutique she'd never heard of before, looked at Sophie in alarm.
"What do you mean? I've got my pale pink two-piece…"
"I was just thinking you could maybe wear something a bit bolder. This could be your change to go wild. Experiment."
Clearly the notion that a milestone event where everyone you knew would be attending might be a place to experiment was unthinkable to Alison.
Sophie waggled an eyebrow.
"I found a really great black maxi dress – I put it aside for you to try on…
"What?" she said, pretending to misunderstand her mother's expression. "Eric's mum is going to be wearing a hat shaped like the Sorting Hat. She loves the Harry Potter theme. You don't want to stick out, do you?"
Alison was absolutely stricken. So much so, it wasn't funny any more.
"Oh, Mum!" Sophie cried, dropping to a crouch beside Alison's chair, heedless of crushing her skirt. "I'm only teasing! No one's dressing up. Take no notice of me."
This wasn't how she'd expected today to go. She'd expected them both to get emotional about the wedding, not the dresses. But she should have known clothes would be a touchy subject.
When Sophie was growing up, it was the only thing they argued about.
Sophie felt she embarrassed her mother. When she was a teenager, it was always Alison trailing behind Sophie, as if to pretend they weren't together.
At fifteen, she'd found vintage silver flares in a charity shop and wore them everywhere.
At eighteen, she wore Doc Martin boots under her delicate peach bridesmaid's dress at her sister's wedding.
But it was thanks to her strange fashion taste that she'd met Eric.
At a comic convention one weekend, both dressed as Quidditch players, he'd complimented her on her broomstick.
Through Eric Sophie found her tribe, a place to belong.
Sophie always stuck out, and sticking out was Alison's worst fear.
"I'd never make you wear something you weren't comfortable in," Sophie said now to her mum.
Alison didn't seem relieved. She looked at Sophie seriously.
"I thought you might, for a moment. If everyone else was going to be dressed a certain way…" She put her hand on Sophie's arm and said earnestly, "Is this how I made you feel?"
Sophie paused. She remembered every time her mother had forced her into some conventional outfit or other, pleading for her not to ruin family photos.
But she remembered too the times she'd defied her mum and gone out in some wild costume, and the bullying she'd faced at school.
Her mother had been trying to protect her from that, Sophie knew.
"You made me feel safe. Always." She smiled. "Wear what you want to. You always look gorgeous."
Alison took Sophie's face in her hands. "So do you, my brave girl."
---
The groom wore Gryffindor colours, the ushers Hogwarts badges, a magical feeling in acknowledgement of how the bride and groom met.
But Sophie knew her mum would be relieved to see how normal the other guests were.
Alison arrived while Sophie and her bridesmaids were finishing getting ready.
She wasn't wearing the two-piece suit, but a pastel sheath dress. Over it, she wore a darker pink cloak that fell to mid-thigh.
"A cloak!" Sophie said, appreciating the gesture. "Very Harry Potter!"
"I thought you'd like it." Alison looked very pleased. "And look…"
She opened it so Sophie could see the lining. It was dark blue, with silver owls and lightning bolts!
Sophie looked at her mother with delight.
Alison let the cloak fall again, hiding the magic. There would only be flashes of it throughout the day. But that was enough.
Our My Weekly Favourites series of short fiction from our archives continues on Mondays and Thursdays. Look out for the next one. 
Don't forget – you can find brand new, uplifting short stories every week in My Weekly magazine! Subscribe now for a great money-saving deal.