Rosemary Schrager's Chocolate Chip Cookies
---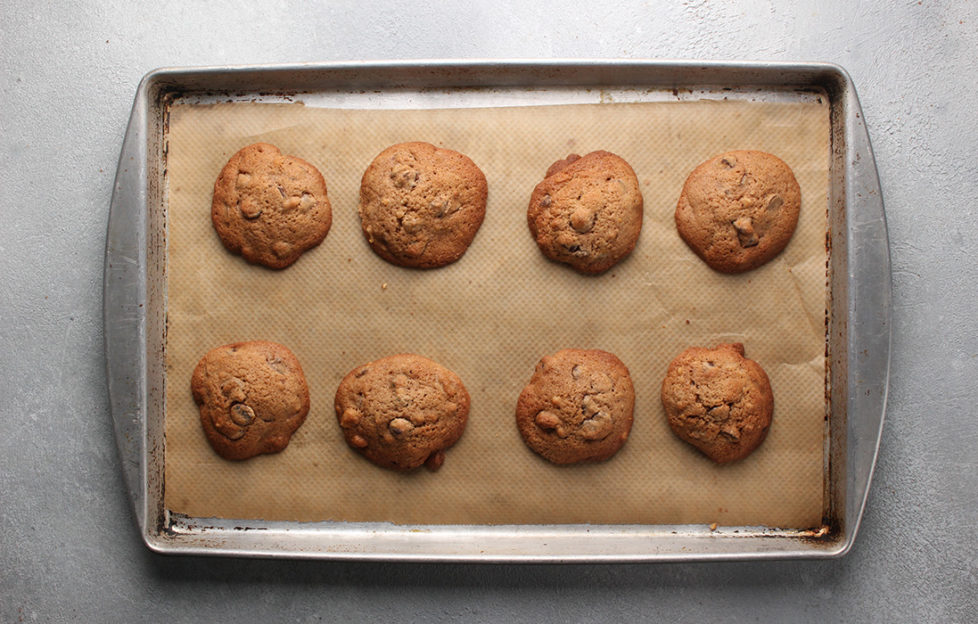 To celebrate the launch of Guittard chocolate chips in Waitrose stores nationwide, Rosemary Shrager has reinvented the classic recipe. How can you resist them with walnuts, a tang of orange and of course lashings of rich, extra-dark chocolate…
Preparation Time: 20min
Cooking Time: 10min
Makes: 24
In a large mixing bowl whisk the soft butter until fluffy and pale.
Now add the brown sugar and whisk until well incorporated. Now add half the flour with the baking powder and cocoa powder and mix well.
Add the eggs one at a time. Add the vanilla, orange zest and mix well. Now add the rest of the flour, walnuts and chocolate pieces and mix well.
Line several baking trays with greaseproof paper. Take a rounded teaspoon of mixture and put on the tray. Continue, making sure you space the spoonfuls at least 5cm apart.
Place into a preheated oven at 190°C/Gas mark 5 for 10min. Remove when they start to turn slightly brown around the edges. Carefully lift each cookie on to a wire rack to cool.