Driscoll's® Victoria™Sweet Blackberry Coleslaw 
---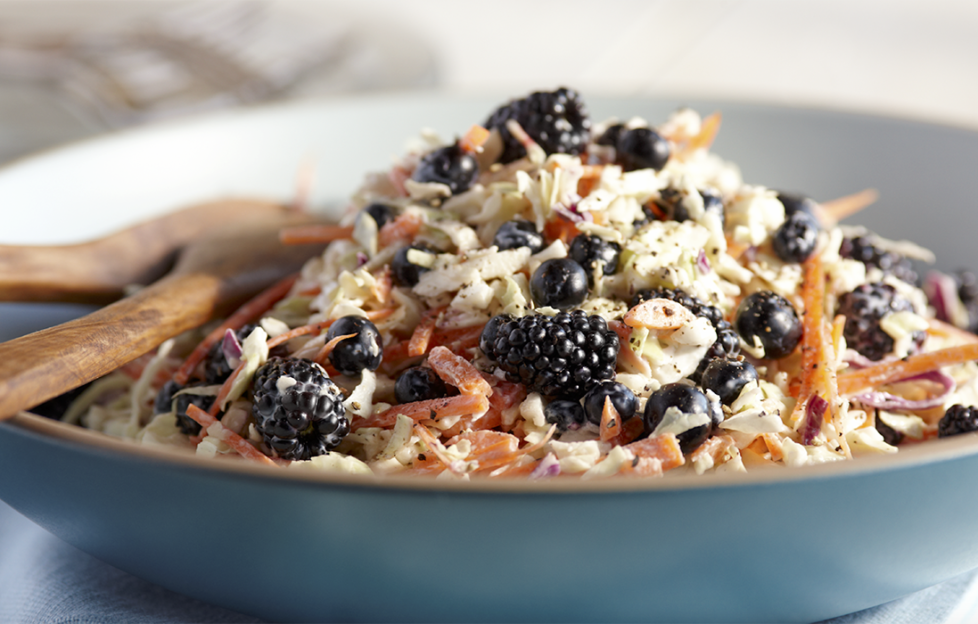 Coleslaw gets a refreshing update with a creamy dressing and plump Driscoll's® Victoria™Sweet Blackberries and British Blueberries. A classic accompaniment to any picnic or barbecue!
Preparation time: 1hr 10min (includes chilling time)
Serves: 6
Grate onion, you'll need around 40g. Transfer grated onion with juices to a medium bowl. Add buttermilk, mayonnaise, vinegar, sugar, salt, and pepper until combined.
Add coleslaw mix, Driscoll's® Victoria™Sweet Blackberries, and British Blueberries and stir gently. Cover and refrigerate until chilled, about 1 hour. The coleslaw can be made up to 1 day ahead, covered and refrigerated. Serve chilled.