Re-grow Fruit And Vegetables By Breathing New Life Into Leftovers
---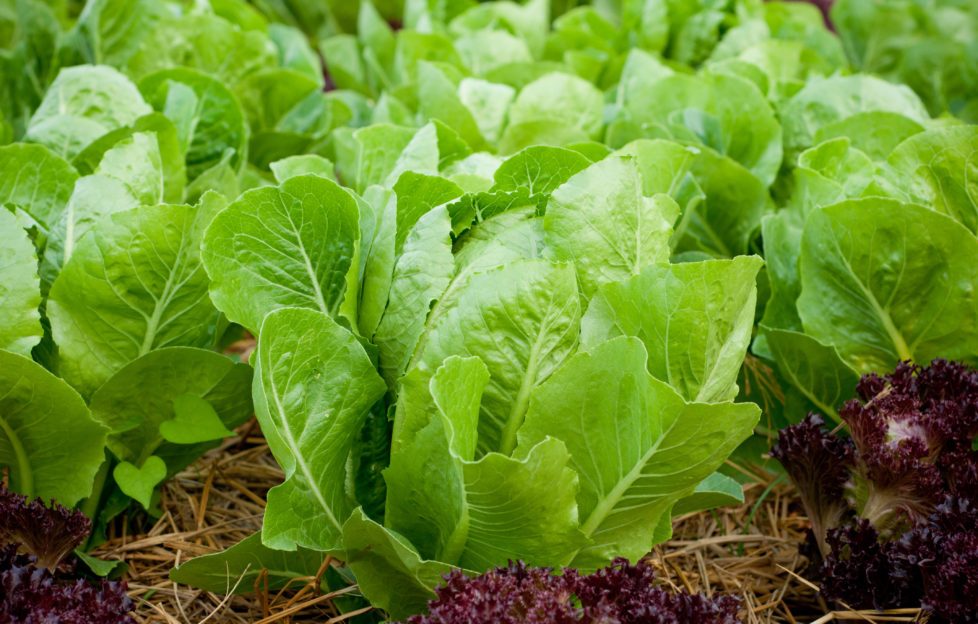 Pic: Shutterstock
With Brits now spending more time at home than ever before, it's not surprising that many have been bitten by the gardening bug. Indeed, green-fingered-fans have spent an estimated £3.7bn on gardening since lockdown began last year.
This year, OLIO – the neighbourhood sharing app – is encouraging Brits to mark the week-long celebration by learning some quirky new gardening skills that are rooted in regeneration and have the potential to reduce our household food waste by breathing new life into our leftovers.
So whether you're an experienced gardener already or just fancy putting your window sill to better use, OLIO has rounded up four quick and easy ways you can get started.
1 Turn leftover table scraps into new plants
Turning fruit and veg into new plants isn't nearly as hard as you might think. So next time you're about to scrape your seemingly inedible leftovers into the compost bin, have a think about how they can be regrown into a brand new plant. Garlic, for example, is grown from single cloves, and tomatoes and peppers can be started from salvaged seeds. Even new potatoes can be grown from their white sprouts. You can also start your re-growing indoors, and eventually move your plants outside in the spring once the weather starts to improve.
2 Leafy vegetables
Any leafy veggies that grow in heads – think celery, romaine lettuce, bok choy – are some of the easiest plants to re-grow:
1 Cut off the plant's base (the part you wouldn't normally eat) into a piece that's roughly 1 inch tall
2 Place it cut side up in a shallow saucer with half-an-inch of water
3 Refresh the water regularly and keep your saucer on a sunny window sill to begin with
4 Once the plants start to show roots and new green sprouts, you can transfer them into soil – simply bury them in garden soil and cover the roots and base, leaving the green plant exposed at the top
3 Root veggies
When it comes to vegetables like turnips and beetroot, it's the root that's eaten and the part at the top, where the leaves once were, gets thrown away. But what lots of people don't realise is that these top bits can be regrown into delicious leaves that taste great in salads and stir-frys:
1 Cut off the top part of the plant, leaving half an inch of the beet or turnip attached
2 Place the scrap in a saucer of shallow water, cut side down with the leaves facing up
3 Water regularly and wait for fresh new greens to slowly appear!
Ginger is also another root that's easy to regrow. Simply take your scrap and let it dry out overnight before planting in a container with an inch of soil where it can live quite indoors quite happily for years. Whenever you want to use your ginger, gently pull up one of the roots and save the rest.
4 Citrus fruits
Reusing the pips and seeds from citrus fruits is a great way to fill your home and garden with delicious, fragrant plants. Although fruit trees can take a few years to fully mature and bear fruit, they are worth the wait, and produce beautiful flowering plants in the meantime:
1 Take the pips from your favourite citrus fruit, like an orange, and immediately wash them in tepid water
2 Take a small container (the bottom of a leftover milk carton is ideal) and create some drainage holes in the bottom, around four should be plenty
3 Fill with soil and plant the pips so they are roughly half an inch deep
4 Add enough water to moisten the soil, but ensuring it doesn't go too soggy
5 Cover the container with either an old plastic bag or some spare plastic wrap to create a greenhouse effect
6 Keep your seeds in a warm place, but not in direct sunlight as this can be drying – and remember to keep checking your soil is nice and moist
7 Once you see your plant start to sprout, you can move it to a sunnier area and remove the plastic wrapping. Eventually, when the seedling is big enough, you can repot it in a permanent container
And remember, if ever you think you might not get round to eating all your delicious new homegrown produce – don't be tempted to throw it away. You can list it on the OLIO app and ensure it finds its way to a great new home within your local community. Visit https://olioex.com/ and download the app today to find out more.