The Road Trip | Beth O'Leary
---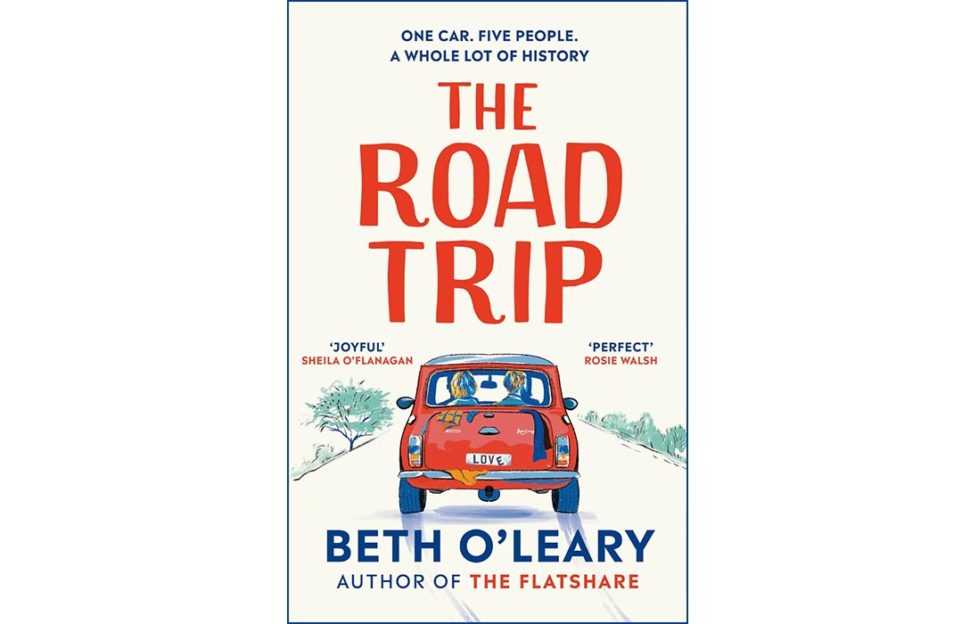 A cross-country drive becomes a journey of self-discovery for a group of young friends in the Sunday Times Bestselling Author's latest hardback. We review it now, and Beth reads an exclusive extract…
REVIEWED BY KAREN BYROM www.karensbookbag.co.uk, @Karensbookbag
Dylan and his friend Marcus are on their way to their friend Cherry's wedding on the west coast of Scotland when they crash – literally – into the car driven by Dylan's ex-girlfriend Addie and her sister Deb, on the way to the same wedding with another guest, Rodney, who's cadged a lift.
With the men's car a write-off, they pile into Deb's Mini and continue their journey – but it seems fate is conspiring to stop them attending the wedding, with traffic jams, blow-outs, passengers who wander off and visits to A&E, not to mention the tension between all parties.
So far, so fun and romantic, but the back story of Addie and Dylan's romance which slowly emerges as the journey progresses adds a deep and satisfying layer to this story. Theirs was a summer romance carried on into real life – but the course of true love did not run smoothly for them.
Themes of jealousy, betrayal and at times toxic friendship underpin the narrative, both in the present and the past at it becomes clear that love's closest relative, hate, played a part in ending their relationship.
An emotional journey
Though there's plenty of fun, furious action on the road trip, it's the characters' emotional journey to their true destination that makes this such an unforgettable read, and you'll come to care deeply for them all, even mercurial Marcus – who seems to think he can say and do as he likes – and the somewhat awful Rodney. Straightforward, straight-talking Debs is a joy.
Addie is a great character, loving, caring, open and honest – but too hard on herself as she reflects on the reasons for her break-up with Dylan.
But it's Dylan who is the most interesting of them all. When he met Addie, he was "a lost boy wandering the world, weak-willed and daydreaming". He is the victim of a bullying father, he's prey to depression and unfounded fears, which helps explain his sometimes cruel behaviour to Addie.
Can she forgive him? Can he forgive himself? And will any of this happen before they finally reach their wedding destination, where a Godzilla bride awaits?
So much more than a romance, the author's sure, light touch with this story evokes warmth, wisdom and wit, and I thoroughly enjoyed the exploration of multi-layered relationships, between lovers, between family, and between friends.
Beth O'Leary reads from The Road Trip
---
The Road Trip by Beth O'Leary is published by Quercus (£14.99, Hardback, eBook and Audio, out April 29, 2021) and available now from Amazon.