A Taste of Home | Heidi Swain
---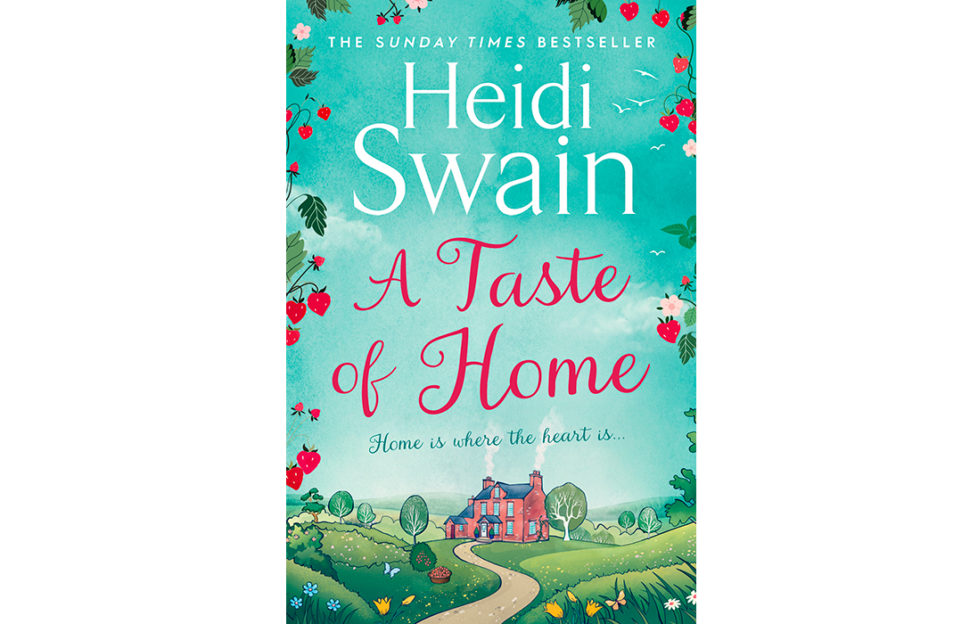 REVIEWED BY KAREN BYROM, www.karensbookbag.co.uk. Find more great reviews of new releases in our latest My Weekly Special, out now!
A charming hug of a book…
Picking strawberries and raspberries on the fruit farms of Tayside's fertile fields was part of my childhood summers, so I was always going to love a book with a plot that revolved around fruit farms, even if it wasn't written by one of my favourite romantic writers, Heidi Swain.
It's not Scotland's east coast that she takes us to, though, but England, as she returns us to the fictional market town of Wynbridge in her latest stand-alone romantic novel.
The story actually starts in Italy, where Fliss Brown has lived all her life with her mother on an orchard owned by the charming Rossi farm. Her mum had landed up there as a pregnant teenager and been adopted into the loving Rossi family's home and hearts.
After her mum's death, Fliss learns she has family in England, and with the blessing of the Rossis, flies over, to discover her elderly widowed grandfather lives alone on his neglected fruit farm.
After some initial awkwardness – Fliss wants to know why he and her mother were estranged – the pair settle down into a family relationship as he recovers from his recent hip operation and she makes herself useful on the farm.
Will Fliss find happiness in Wynbridge?
But can she help him turn its fortunes around? Maybe with the help of Eliot, her grandfather's charming young carer and friend, and the local community of Wynbridge, who, as always, are willing to rally round.
But someone is trying to throw a spanner in the works and it looks like all Fliss's plans, and her hopes of romance, could be sabotaged before they get off the ground.
This is a comforting hug of a book, with warm, friendly characters, a pastoral landscape and the quintessentially English offering of market towns, close-knit communities, cosy pubs and tempting farmers' markets to give atmosphere.
It's well-paced with just the right touch of suspense, and plenty emotion as Fliss negotiates her grief over her mother's death, her conflicted feelings about the discovery of a new family (is she betraying the Rossis?) and her growing attraction for a man whom she feels she needs to keep at arm's length.
Will Fliss finally find her place in the world, and her own happy-ever-after? A visit to Wynbridge through the pages of this charming book will give you the answers, and leave you with a warm summer glow.
A Taste of Home by Heidi Swain is published by Simon & Schuster, RRP £7.99, and available now from Amazon.
---
For more recommendations of top books out this month, pick up the latest issue of  My Weekly Special, on sale now!