Q&A With Joy Ellis, Author Of The Patient Man
---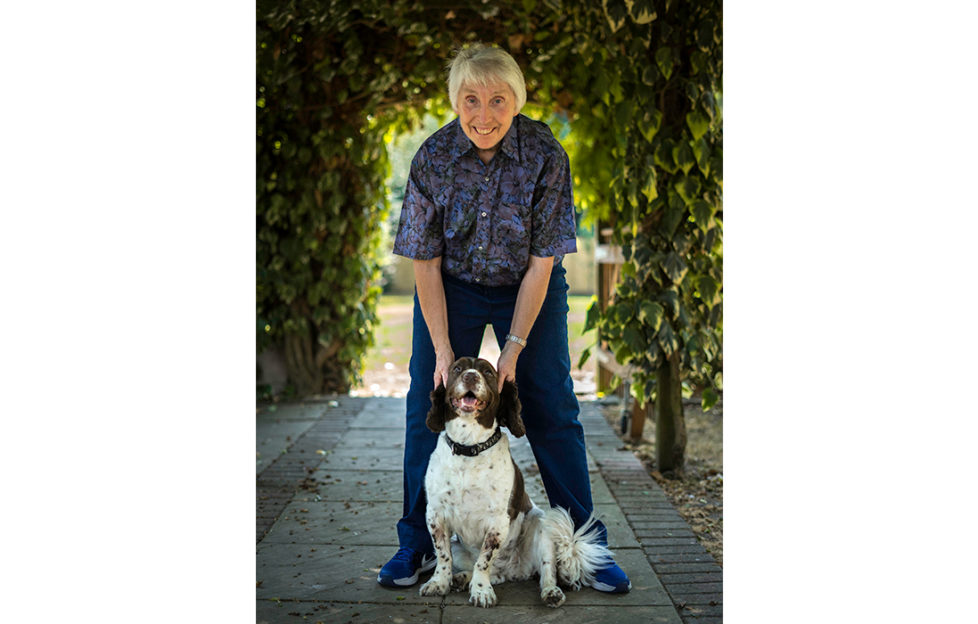 The Patient Man

is the sixth in the popular Jackman & Evans crime series, set amid the atmospheric Lincolnshire fens.
Detectives DI Rowan Jackman and DS Marie Evans are pitted against their arch nemesis, psychopath Alistair Ashcroft in a lethal game of cat-and-mouse. But are the good detectives the cats or the mice? 
Shortlisted for the British Book Awards 2021 as Book of the Year: Crime & Thriller, The Patient Man by Joy Ellis is published by Joffe Books, PB £7.99, ebook £2.99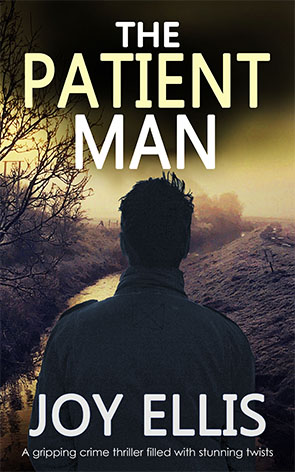 Joy's intimate knowledge of the misty Fenlands of Lincolnshire is woven throughout the novel. The remoteness of the Fens make them a perfect place for a psychopath like Ashcroft to hide — and that much more difficult for the detectives to locate.
Her expert research into police procedure is aided by her partner, Jacqueline, a highly decorated retired police officer.  
About the author
Joy grew up in Kent and ran her own successful floristry business in Weybridge until the recession of 1991. After a period of living practically out of the back of her car, she became manager of an independent bookshop in Leatherhead, Surrey, and later a writer. She now lives with Jacqueline and their two spaniels just outside Boston, captivated by the Lincolnshire Fens.
She says, "I'm a very ordinary person who loves words and the English language, and also loves listening to people and how they speak and express themselves. Oh yes, and I'm a story-teller." 
Fiction Editor Claire Gill enjoys a lively chat with Joy about her writing lows and highs, and not hating editors…
When did you first start writing fiction?
I probably started writing fiction at the moment I finished my first Famous Five book! I'm pretty sure it was Five Go To Smuggler's Top, and I was hooked. I progressed to writing storylines (complete with drawings) for my school mates, all based on the characters from the 1960s TV show, Wagon Train. Yes, I am that old!
I loved English at school and was happiest when give a composition to write. Writing in earnest started at a low point in my life when I found myself living alone and pretty hard up. I filled my evenings writing short stories and planning a novel. It never came to fruition and that is probably a very good thing. Looking back, it was too depressing for words. It gave purple prose new meaning! 
One wonderful moment was when My Weekly accepted one of my short stories, and paid for it! I was ecstatic! Then I met my partner, Jacqueline, a serving police officer, we both retired and moved to Lincolnshire and I wrote my first complete novel. 
Tell us about your journey to getting published…
It was a long one, and not an easy road to travel. I wrote two novels in 2000 and 2001. They were cross-genre; crime and paranormal. Sadly no one told me how hard that kind of thing would be to place. An agent took them both and was hopeful of getting them into print, but after a very short time gave up completely. They are still somewhere in the attic.
I ditched the paranormal (and the agent), and wrote my first police procedural crime novel.
At that point the rejection slips started to arrive, but not deterred, I kept writing more books, and finally was taken on by a wonderful agent. In 2012, my first book, then titled Mask Wars (now retitled Crime On The Fens) was published in hardback. Oh deep joy! Eleven years' worth of rejection slips suddenly seemed like nothing.
But the print run soon ran out, and there were no further offers. This was as close as I ever came to giving up.
At that lowest point, I had a call from Jasper Joffe of Joffe Books, a small independent publisher who published e-books, and I knew immediately this was it! His passion for books and publishing just flowed down the phone line. I trusted him immediately, and I was so right. 
What was the inspiration for your first novel?
Shopping alone, in a narrow cobbled side street in Boston, Lincolnshire, a door opened and a lad ran out right in front of me, wearing a hideous rubber mask. I jumped a mile, he pulled the mask off and apologised. After my blood pressure had returned to normal, I started to think how scary that could have been if the lad had been a bit older and had bad intentions in mind. 
Crime On The Fens was born from that thought. Gangs of youngsters wearing identical horrible masks are creating a reign of terror in Greenborough, and the police begin to think there is something far more sinister going on, and the masks are just a smokescreen. Enter DI Nikki Galena and her DS, Joseph Easter, in their first case together. 
What do you hope the readers will love about it?
One: the location. The Fenlands are very atmospheric, misty and remote, and I do try to make the fens and the marshes characters in their own right.
Two: the characters themselves. There are now 12 books in the Fen Series. All through them I have tried to build up the characters and their lives and emotions to a point where the reader really cares about them.
I have two other series, the DI Jackman and DS Marie Evens series, and the Matt Ballard Mysteries. They are all set in the Fens in different divisions of the Fenland Constabulary, and there are cross-over characters that link them. These include the Home Office pathologist, the Socos and the force psychologist among others. This gives a continuity between the series and from the enthusiastic messages I get, the readers seem to love the links between books. 
Tell us one author who inspired you….
The late Sue Townsend, of the amazing Secret Diary of Adrian Mole, Aged 13 And A Quarter. After a long illness, I went on a writing course to the Greek Island of Skyros, and Sue was our tutor. She was brilliant, funny, and so generous with her time and her expertise. She inspired me with a conviction that I really could write if I wanted to.
We stayed in contact over the years and I was over the moon that I was able to send her my first published book, not long before she passed away. She was so thrilled that her pupil had finally made it to publication! I miss her and have so much to thank her for. 
Do you have any tips for aspiring novelists?
Very simple… don't give up! T

ry to t

ake rejection on the chin. It's tough, very tough, but it's all part of a learning curve to get to publication. 

When your first book goes out, remember that you are now an apprentice and you have to learn the ropes. 

No matter how much you might feel a failure because someone does not want your precious manuscript, don't screw up that rejection letter, throw it in the rubbish, and go hunting for a

long 

length of strong rope…  and yes, we've all felt that way. S

o, 

fish it out of the bin and read it carefully. See if there's anything there that might be good advice for when you send it to someone else. 

And never waste anything. Never bin your unsuccessful work, or old notebooks with scribbled thoughts and ideas in them. I re

surrected

 a whole novel with new characters and even made it a different genre, but it worked and was far better than the original

. I

t was hard work but having that basic plot-line was hugely helpful. 

 
What about when you reach that point of getting your book 'out there'?
Be it with a publisher, or by self-publishing, remember the importance of two things: accurate research, and good editing.
I love the research. It opens so many doors to subjects and things you never knew about. It blows away myths and 

as a bonus, 

gives rise to a number of other exciting 

topics that just 

might

useful in other books. Get it wrong and there will be someone out there only too eager to let you know about it! Get it right, and you've done your job properly.

And editing…

very 

scary! So, a little tip

:

don't be dismayed or angry at the editor's red pen

.

 

T

hey are doing a 

different job to you, but the aim is to make your book the best it can be. We writers sometimes pour out so much onto the page that it becomes like an overgrown garden. The editors are there to weed and prune and make your garden a beauty to behold.
Then you can sit back and enjoy the fruits of your labour, in the form of a complete and beautifully finished work…. then you start the next one. Because if you love it, and you must love it to become a writer, writing is addictive. Before you know it, you are back on the rollercoaster once more. Enjoy the ride! 
The Patient Man by Joy Ellis is published by

 

Joffe Books.

 Available in paperback (£7.99) & 

ebook

 (£2.99)