Hot Nights? We Can Help You Sleep Easy!
---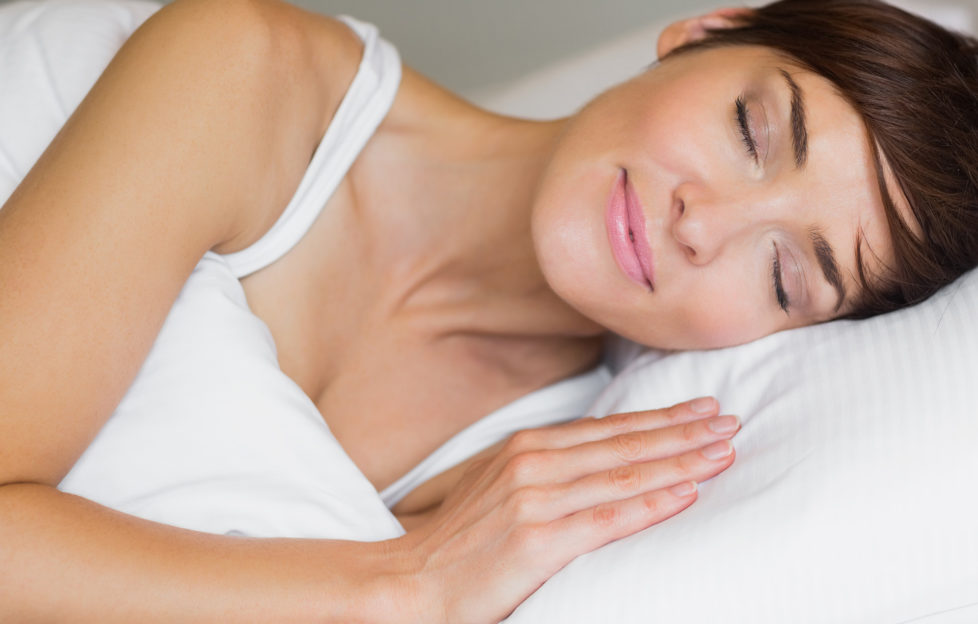 Pic: Shutterstock
As the days get longer and the weather gets warmer, many of us find it difficult to sleep comfortably at night, simply finding it too hot. Lighter mornings often mean that your bedroom is brighter too, which can also disrupt your sleep. Emily and Jonathan Attwood, Founders of scooms, share their top tips on how to get a good night's sleep during the summer months.
"There are a few key things you can do to not only keep your bedroom cool, but to lower your body temperature before you go to bed to help you get the best possible sleep, even on the balmiest of nights:
Keep cool and create a draft… Opening windows and doors will allow you to create a draft that will flow through your room. Keeping the air circulating will help to keep your room cooler, helping you to sleep better. If your attic or roof space has a hatch, then leave this open to allow any hot air to continue to rise up and out of your living spaces.
Block out the sun… Keeping curtains and blinds drawn during the day will help to keep the sun out of your bedroom, avoiding any excessive temperatures. Shutters and black-out blinds are great for the hot weather as they help to prevent the sunlight from entering, but still allow air to circulate. Wearing a naturally breathable and cooling silk eye mask at night will also help prevent unwanted light from disrupting your sleep. Silk has the added benefit of containing skin-friendly properties that protect against frown lines and creases.
Cut out the electrics… Turning any electrical appliances and lights you don't need off can also help as many electrical items and lights give off heat. A fan, however, is one to keep plugged in as it can help air to circulate and provide a cooling draft.
Drop down a tog… Lowering your duvet tog to a lighter weight during the summer will help to keep you cooler in bed. We would recommend dropping down to a tog rating of between 2.5 to 4.5 for an airy and comfortably cool night's sleep no matter how warm the weather.
Go natural… Avoiding synthetic materials and opting for natural bedding instead will help drastically. Naturally breathable duvet fillings like goose down offer four times better air circulation than synthetic fillers, whilst 100% cotton or 100% linen sheets will help with temperature regulation and wick away any moisture throughout the night.
Cool your bedding… If your bedroom is really hot, then try sticking your pillowcases or sheets in a freezer bag and popping them in the fridge for a couple of hours before you go to bed. Alternatively, filling a hot water bottle with cold water and keeping it in the fridge or freezer until you get into bed will also add a cooling touch.
Opt for a shower… A warm shower or bath before bed can help trigger your body's natural cooling response. Having a cool shower or bath before you go to bed will also help lower your body temperature and make you feel cooler.
Food, drink and exercise… Try not to eat, drink alcohol or caffeinated drinks, or exercise too late in the evening or at night. They can make you feel dehydrated and raise your body temperature, leading to disturbed sleep. Instead, try creating a mindful and calming routine to help you cool and wind down. Drinking cold water will also be refreshing and hydrating and will help cool you down too. Keep a glass on your bedside table to sip on if you feel too hot.
Use essential oils… Essential oils such as lavender can really help to aid sleep, even during the warmer weather. Put a couple of lavender oil drops on your pillow or burn a lavender oil candle before bedtime and gently inhale the relaxing scent as you drift off."