Alice's Wonderland in Bloom
---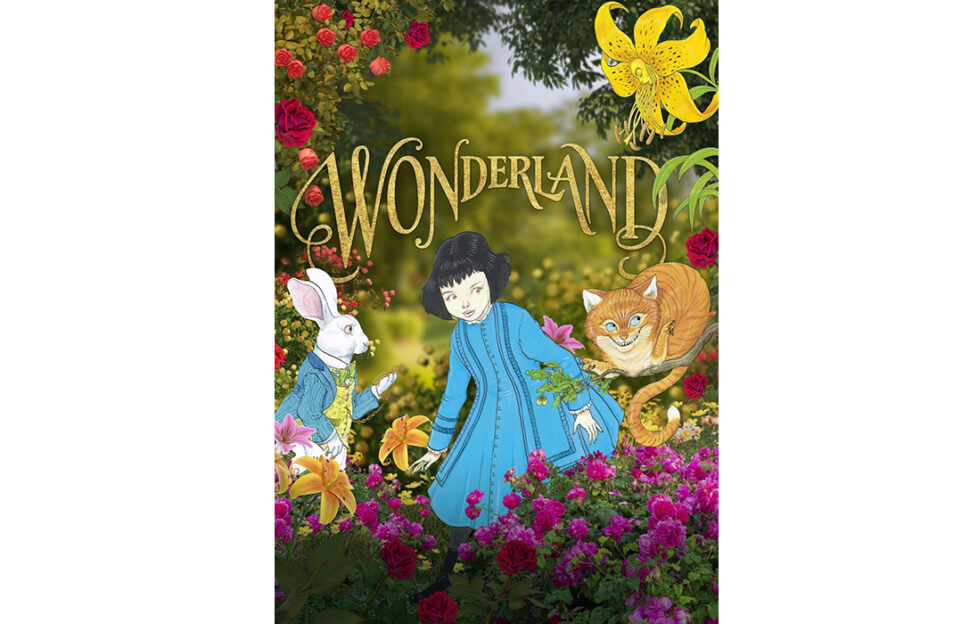 Families will be transported to Alice's Wonderland at the five Royal Horticultural Society (RHS) Gardens this summer, as the world's leading gardening charity partners with Macmillan Publishers to celebrate 150 years of the iconic and classic stories Alice's Adventures in Wonderland and Through the Looking Glass And What Alice Found There…
Reimagined for contemporary audiences by multi-award-winning illustrator Chris Riddell, Wonderland will be brought to life at RHS Garden Bridgewater in Greater Manchester, RHS Garden Harlow Carr in North Yorkshire, RHS Garden Hyde Hall in Essex, RHS Garden Rosemoor in Devon and RHS Garden Wisley in Surrey.
Inspired by Alice's spirit of curiosity and a host of quirky characters from Wonderland and Through the Looking Glass, families can view the gardens through the eyes of Alice, encountering topsy-turvy installations along the way. Children will be invited to sneak through the rabbit hole, peek through the door in the tree, transform themselves into a Queen (or King) of Hearts.
There's something for everyone as little ones discover this spellbinding tale for the first time and grown-ups indulge in nostalgic retellings of a story they grew up with.
A Mad Hatters Picnic will see families enjoying picnics across all gardens at the height of summer, and a variety of inspiring workshops will encourage both adults and children to try out gardening tasks, arts and crafts and other creative activities. A range of Alice books and merchandise will be available to buy from the Gift Shops at the RHS Gardens.
Alice's Adventures in Wonderland was first published by Macmillan Publishers in 1865 and Lewis Carroll completed his sequel Through the Looking Glass And What Alice Found There in 1868, but his determination to have John Tenniel continue as the illustrator for Alice saw a wait of three years before the book arrived in bookshops in December 1871. Celebrating this 150th anniversary, Chris Riddell has brought his own inimitable style and a twenty-first century approach to these classic stories. Macmillan publishes his new, illustrated edition of Through the Looking Glass and What Alice Found There on June 24, 2021.
Liz Thwaite, Head of Site at RHS Garden Harlow Carr said,
We're thrilled to be bringing the gardens to life with Chris Riddell's amazing interpretation of Alice in Wonderland. We know this will resonate with members and visitors – especially families – and add a new dimension to their garden visit.
Alyx Price, Associate Publisher, Macmillan Children's Books added: "We are delighted to be working with the RHS again and that the team has chosen Chris Riddell's Alice as the inspiration for their summer theme in this anniversary year. Alice is all about curiosity and discovery, and this can all be explored in a fun and engaging way in the RHS's beautiful gardens. It will be a wonderful visit for all ages."
---
Find out more about RHS gardens at their website, www.rhs.org.uk.