Create A Fragrant, Blooming Night Garden For Magical Summer Evenings
---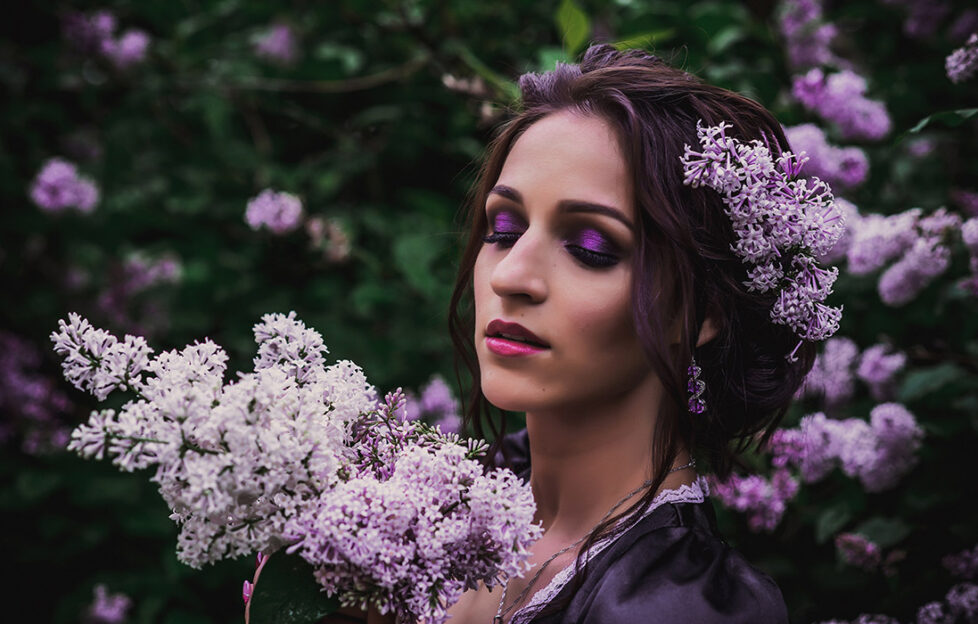 Pic: Shutterstock
With 'hygge' long gone, 'friluftsliv', the open air living Danish concept, makes its way into the highlights of this season.
As we spend more time in the garden during the warmer months, introducing night-blooming and night-fragrant plants will make our outdoor experience even more enjoyable.
Shannen Godwin, spokesperson for J Parker's, one of the leading plant and bulb companies in the UK, says, "Flowers don't just make a beautiful place. They make beautiful memories.
"With a bit of guidance, anyone can enjoy a summer night under the moon, bathed with sweet fragrance from lovely garden flowers. This will help to create a safe space that can become an outdoor sanctuary."
What are night-blooming plants?
It's a tradition to enjoy warm summer evenings, dusk or night-time outdoors. What better than watching a beautiful sunset while soaking up the sweet scents of the plants in your garden?
Night-blooming or night-scented plants release their fragrance when dusk sets in. Not only do they create a dreamy mood perfect for reminiscing and making more special moments, but they also attract important nocturnal pollinators such as moths.
Night-fragrant plants are well suited for the garden. To take full advantage of the perfumes, you can also plant them around patios or terraces, a well-worn path, or an open window.
While there are many night-blooming plants you can include in your garden, here are the top 7 types J Parker's recommends.
Angel's trumpet
This is a trumpet-shaped flower in the nightshade family, with a strong scent. The flower head of the Brugmansia Suaveolens can grow up to an amazing 30cm in length. Colours range from soft, peachy orange, yellow and red to white.
This flower is native to Brazil, so most gardeners are advised to plant it in pots which allow for winter protection when the conditions become unfavourable.
You should also handle the angel's trumpet with care since all parts of the plant are poisonous. Nonetheless, its sweet night fragrance makes it a great addition to your garden.
Wisteria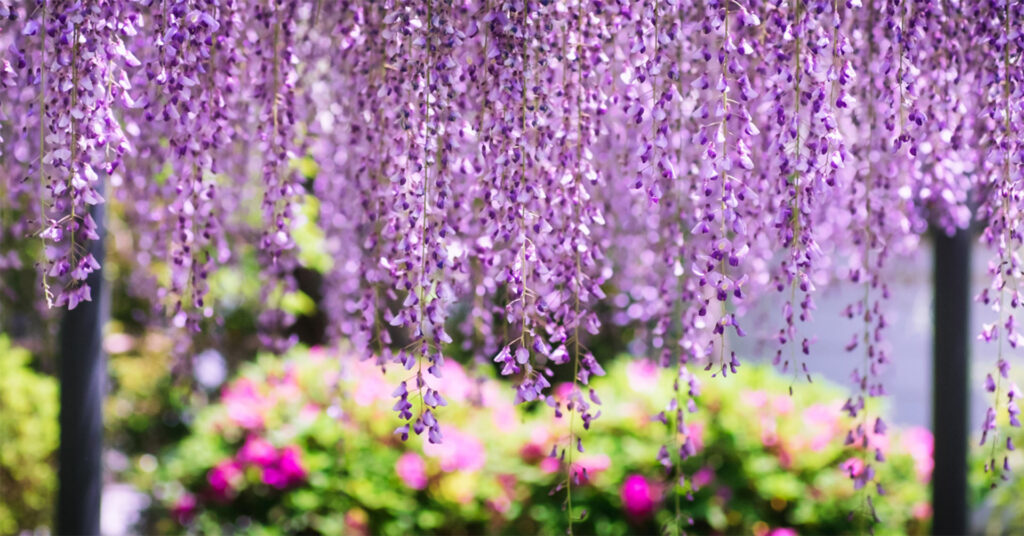 The wisteria is famed for not only being extremely fragrant at night, but also very beautiful. The plant has a reputation of being very romantic, thanks to the striking vines and blossoms that it produces.
The Chinese wisteria, for instance, produces blue-violet blossoms, mostly between May and June. These large, drooping clusters of flowers grow from vigorous climbing vines that can reach up to 25 feet.
Just take note that if you plan to plant the wisteria from a seedling, the Chinese variant in particular takes about 20 years before it's mature enough to start flowering.
Gardenia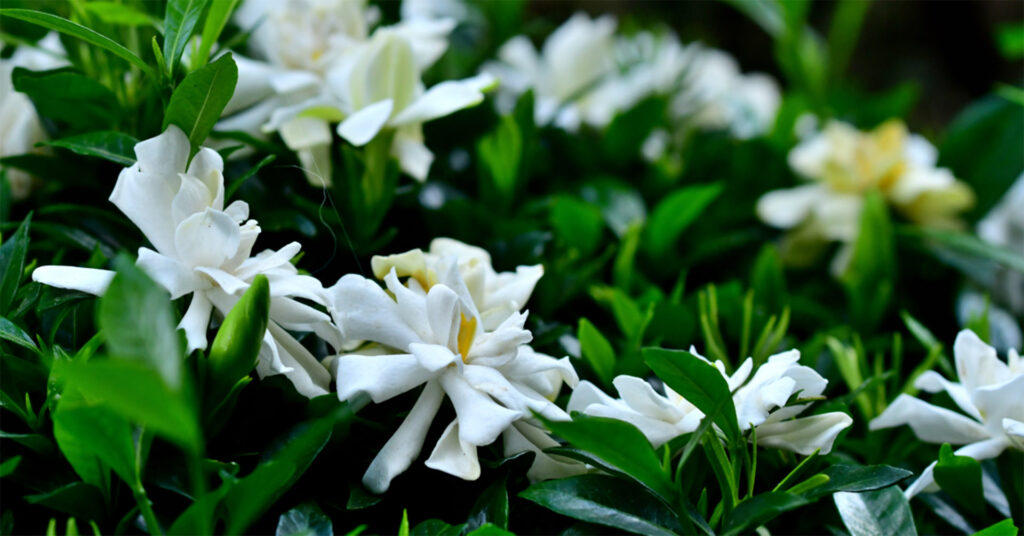 This perennial shrub releases its fragrance both day and night. However, the scent intensifies after night has fallen.
The Gardenia can work well positioned either beside a path or close to where you sit in your garden. This way, you can enjoy its fragrance plus its delicate, starry white flowers either while watching the sunset in your garden, or as you walk back to your front door after a long day at work.
Evening Primrose
The evening primrose is a hardy perennial that not only releases a sweet fragrance at dusk, but also adds a dash of bright colour. The evening primrose predominantly comes with bold, bright yellow flowers. It's used by herbalists to ease lung problems and stomach inflammation, so as well as enjoying its lovely scent, you could try making the leaves into a tea.
Lilac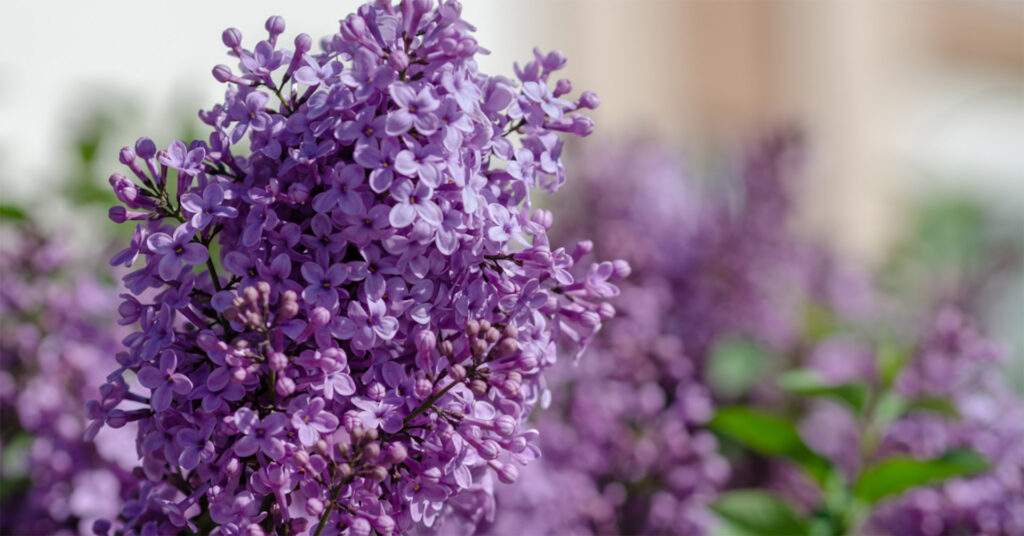 The lilac plant (also known as Syringa) is easily identifiable with its blue, purple, and white cone-shaped flowers. The lilac flower is known for its strong, heady fragrance especially during late spring, coming into summer.
The lilac is tolerant of most conditions and fairly easy to grow, making it a popular choice in many gardens.
Mock orange
The mock orange is known for its pretty, small, creamy-white flowers, and powerful orange-tinged fragrance. Just like the lilac, the blooming of the mock orange announces the beginning of summer.
However, this shrub is hardy and can grow quite large if not watched over and pruned regularly.
Petunia
Petunias are also highly scented night-blooming plants. The Tumbelina variety in particular gives off a lovely vanilla scent.
You can grow petunias in hanging pots or baskets in your garden, preferably next to paths or windows so that you can enjoy the full benefit of their lovely fragrance.
Do you have a gardening tip or recommendation? Email it to us at the address in My Weekly magazine, with a photo, and you could win £25 if we feature it!