Unicorn Cupcakes
---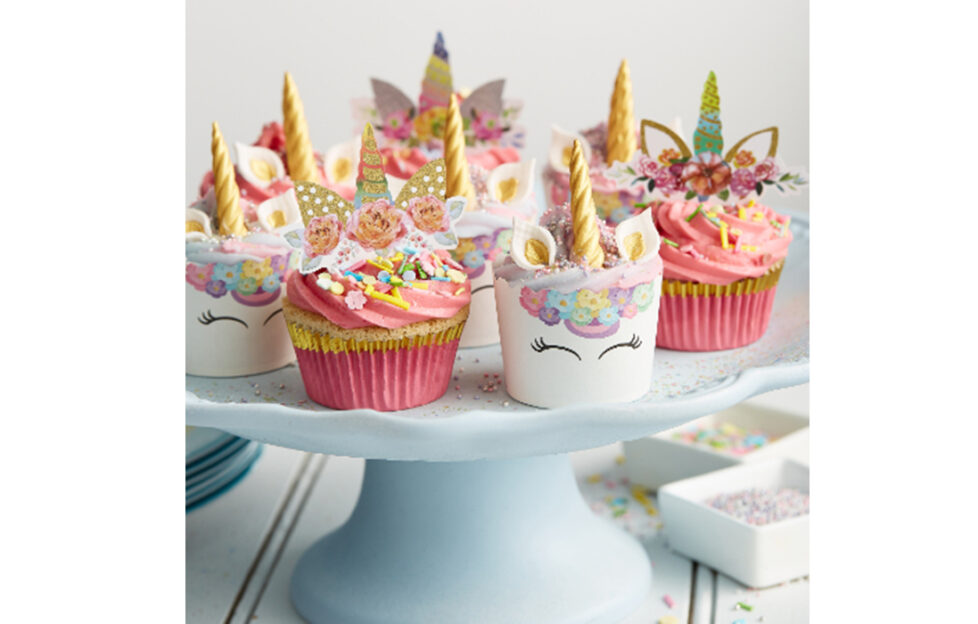 Bake these whimsical cupcakes as the centrepiece to your celebrations – they'll be ready in a hour!
Serves: 12 
Preparation time: 40min
Cooking time: 20min
Preheat the oven to 180°C, Fan Over 160°C, Gas Mark 4.
Line a 12 x cupcake tin with paper cases.
Add the caster sugar, eggs, Trex and flour to a bowl and whisk until light and fluffy. Pour the mixture in to the cases to create 12 cupcakes and leave to bake for 20min.
For the syrup, mix together the maple syrup, vanilla extract and 1tbsp water and drizzle over the cakes.
For the icing, mix the Trex, icing sugar, milk and vanilla extract until smooth and consistent in colour. Put half of the buttercream in to one bowl and leave as is. Divide the other half in to 3 bowls.
Use food colouring to create various colours, e.g. pink, green and blue. Transfer all of the icing to one large piping bag, using a large star nozzle. Add swirls to the cupcakes.
Decorate each with a ready-made unicorn horn and colourful sprinkles.