French Fancy
---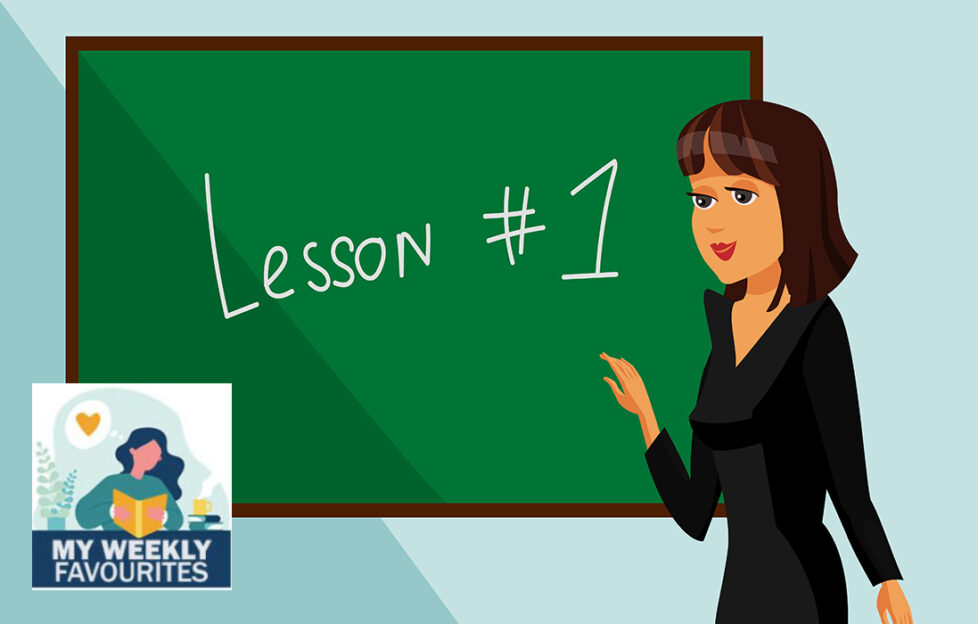 Illustration: Shutterstock
WRITTEN BY KATH KILBURN
Julia realised she was too soft and needed to take a leaf out of her old French teacher's book…
Julia loved teaching, but this wasn't her most successful morning. She'd listened carefully while Elodie and Marie-Claude conjugated etre and avoir and she tried to concentrate on Solange's painful translation attempts, but her attention kept wandering back to Davey. Well, the full list of distractions would be Davey, their split, his new relationship and a potential love nest furnished with items from their marital home.
"You don't need these, do you?" he'd asked, picking up two red, heart-shaped cushions. "And what about the kitchen stuff? Would you mind if I took a couple of cake tins and a set of scales?"
What was going on? Had his new Significant Other given him a wishlist of domestic items for the kitchen they didn't yet share?
"Aujourd'hui…" started Solange again, looking to Julia for help.
"It's OK, Solange," she said, suddenly weary. "You did well. Nearly break time, so we'll finish there."
Her own old tutor, Monsieur Hardy, wouldn't have done that, Julia thought grimly – there'd be a ruler across your knuckles if you even twitched a second early. He must be about seventy now. She'd spotted him recently in the local Post Office, where he was as unyielding as ever. My problem, she thought, is that I'm too soft.
---
All this separation stuff was still new to Julia. It had been just before last year's class trip to Paris that she'd asked French Assistant, Delphine, to keep an eye on the younger students. She hadn't asked her, however, to keep an eye on Davey, who'd needed no encouragement to attempt a few conjugations of his own. Gemma, fellow teacher and friend, was convinced it wasn't a coincidental meeting. "He's so used to that little-boy-lost thing making girls go gooey, and she's a control freak. It can't last – he'll come crawling back."
Julia was accustomed lately to going home alone. Determined not to mope, she'd got herself a rescue cat, who mostly slept while Julie marked homework. Tonight though, her work was interrupted by the doorbell. And there stood Davey.
"Am I interrupting you?" He seemed nervous.
I've come to ask a favour – it's a bit cheeky really.
She coolly assessed him. The affair had changed her feelings, but cheating hadn't stopped him being attractive.
"More baking stuff?" She resisted the urge to make a jibe about French fancies.
He followed her into the little living area. "You've moved on pretty quickly," he said, nodding in Kitty's direction. She'd always known he was allergic to cats. "So… erm, Delphine's planning a visit home in the spring. I'll be meeting her parents and she wants me to be fluent in French by then. She's trying to teach me." He looked down at his hands.
"Not going well?"
"No." He seemed to be attempting a rueful smile, but it didn't quite work. "I think it's 'don't teach your wife to drive' syndrome."
"Your wife can already drive," she said drily. Her eyes widened as she realised what he wanted from her. "Davey, you can't possibly be thinking… I know we're trying to stay friendly, but surely you're not asking me to teach you French so you can go away with your… your…"
"Girlfriend? Mistress, if you must."
"I was thinking more 'floozy'."
He opened his mouth as if to protest, but no sound came out. Then he sneezed. "I told her it was a bad idea." He sneezed again. "I need to go. Sorry." He touched her sleeve briefly, then hurried out as another sneeze threatened. "I'll ring you when I've thought it over," she called.
"He's got to be kidding, Kitty. Right?" she muttered.
---
"What should I do, Gemma?" she asked, as they left school the following day. "How could he even ask?"
"Well, Delphine's pretty forceful, and you're such a soft touch. He thinks he just has to look bashful and you'll cave. He knows exactly what he's doing."
"I know you're right, but I see him and remember the old times. Maybe it could be a route back to how things were?"
Next day, Julia rang Davey. "I've been thinking about your request."
Really? Julia this is so good of you. I always said you were a brilliant teacher.
"Yes, well… come to the flat about 10am on Saturday for your first lesson. Don't bring Delphine."
Davey managed to sound hurt. "Julia, what do you take me for?"
---
On Saturday morning, Davey arrived five minutes late, looking handsome and anxious.
"Hi, come along in, I've locked Kitty in the bedroom."
He chatted nervously as they entered the living room. "Thanks so much for this, Julia. Your lessons will be…" Then he stopped short as an elderly man stood up slowly from his seat at the table.
"You're late!" he said, a flinty look in his eye, a ruler in his hand.
"Meet Monsieur Hardy, your French teacher." Julia put on her jacket. "I'll be back in an hour. Enjoy your lesson."
---
Our My Weekly Favourites series of lovely short fiction from our archives continues on Mondays and Thursdays. Look out for the next one.
Don't forget – you can find brand new, uplifting short stories every week in My Weekly magazine! Subscribe now for a great money-saving deal.