The Chateau | Catherine Cooper
---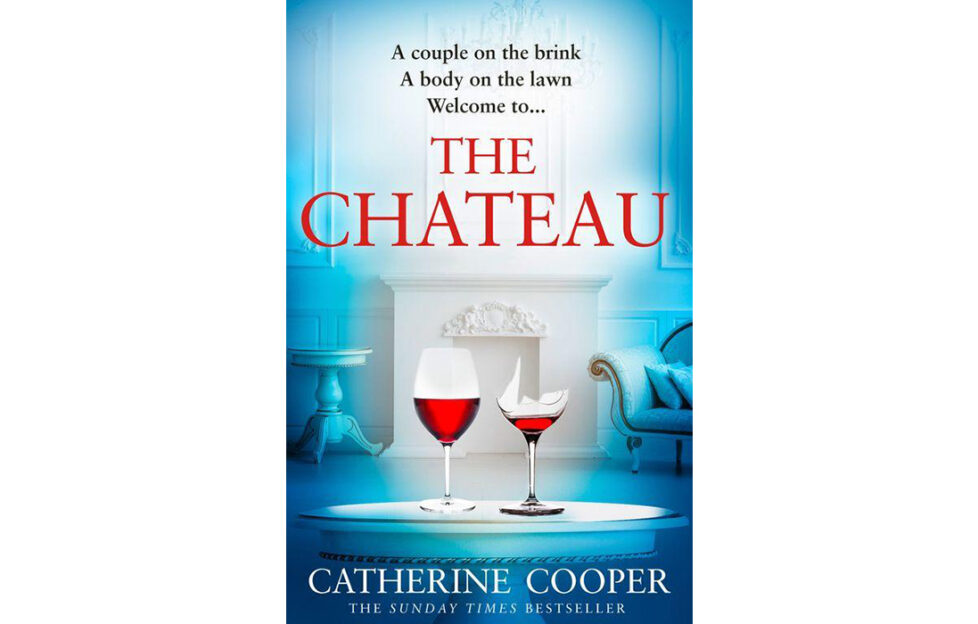 REVIEWED BY SUSAN WATSON
To the outside world, it looks as if Aura and Nick are living the dream…
Young and in love, with two beautiful toddler sons, Aura and Nick have left London and invested everything they have in a dilapidated chateau in the South of France, hoping to run it as a chambres d'hôtes once it's renovated and restored to its former glory.
Frank, Aura's new friend in the area, is on hand to help with everything from babysitting to getting the internet set up and when Helen arrives, she effectively becomes like an unpaid nanny to the boys, taking care of their every need.
Of course, not everything is quite as it seems. Early on in the book, it's implied that the couple had to leave London at Aura's insistence, to rebuild their lives and escape the rumours that circulated about her husband, Nick, following a scandal at the school where he worked.
The couple's tense and fractious relationship is not helped by the strange goings on at the chateau – lights going on and off through the night, their toddler, Sorell, unable to sleep because of "the voices" in his bedroom, eerie music playing at odd hours… is it dodgy electrics, someone playing pranks or is something more sinister at play?
Who can they trust?
When a neighbour is murdered at a lavish party in another local chateau, Aura and Nick suddenly don't know who to trust in their new circle of friends.
Author, Catherine Cooper, strikes another home run with this excellent thriller, every bit as good as last year's debut, The Chalet.
Just like her previous novel, the tension builds gradually through the first half of the book and exposes characters' back stories, leaving the reader in the same position as Aura – unable to trust anyone. Frank seems helpful and friendly but is he a little too friendly perhaps? Helen seems like a godsend to the family but she seems reluctant to talk about the path that led her to the chateau – is she harbouring secrets just like Aura and Nick?
I read this book in just 48 hours – the pacey plot keeps you wanting to read just a few more chapters, and the bold twists lead to an unexpected, yet completely satisfying, ending to this contemporary whodunit.
---
The Chateau by Catherine Cooper (HarperCollins, PBO, eBook and Audio, £7.99 , published Sept 2) is available from Amazon.