Sponsored
The Gardener's Little Book Of Verse
---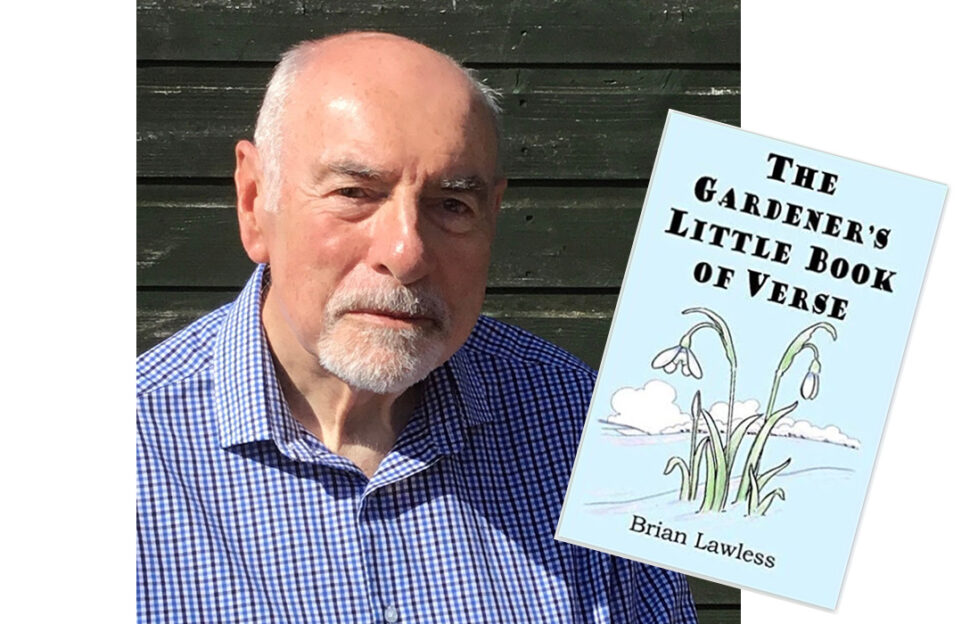 Brian Lawless
If you have anything to do with gardens, own one, tend one, sit in one, see one, this new little book of verse is for you!
You should like this book even if you've only got a window box or a few pottted plants dotted around, anything where plant life thrives, survives or, at worst dies!
Verses to make you smile
There's twenty one verses to enjoy, coupled with 10 illustrations. Somewhere along the line they should raise a smile or two.
Gardening, in all its forms, is very much a representation of life. There are highs and lows, ups and downs, successes and failures, frustrations and satisfactions. There is work, digging, planting, sewing etc., there is waiting for things to happen and joy at eventually seeing lovely flowers, fruit and vegetables which arrive by virtue of you own efforts. There's a a host of other delights too, such as sitting outside in the tranquillity of a warm summer's evening, enjoying the garden view in the fading light with a beer or a wine or even a cup of tea! There is the love of seeing a beautiful rose or cutting such a single flower and presenting it to your loved one which can say so much.
To counteract all this loveliness, there are weeds which just won't submit to your destructive efforts together with slugs and snails and other bugs which seem to be doing their level best to sabotage your efforts at every turn!
Something for all seasons – and a great little gift!
The Gardener's Little Book Of Verse explores many of these areas by taking you through the seasons in a lighthearted way.
As well as owning your own copy, this little book makes an ideal present to give to the right person. It could be a grandparent, a son or daughter, a good friend or two, the list could go on and on – cousins, uncles, aunts, brothers and sisters! This could be for a birthday, for Christmas (an ideal stocking filler from children or grandchildren!), for Father's Day, Mother's Day or any other day you just fancy being nice to someone. You could even gift it to Frank or Freda down at the allotment!
Enjoy one of the verses now…
The Leaves

I think I'll have a bonfire. I'll get out my old brazier,
But then again, perhaps I won't. I've never felt more lazier,
My gardens full of leaves, you see – it's Autumn and they've dropped.
I've watched them from my bedroom window; now it seems they've stopped.
I've got to shift them somehow, that's why I thought of fire.
If I could be bothered I could make up such a pyre.
The irony I have to face, it seems so sad to me,
The blooming things all gathered there, they're not from my own tree.
They've come in from the bloke's next door – that's why it's so unfair.
I get quite mad when I look out and see them lying there.
I think I know just what I'll do (it seems to make most sense);
I'll pick them up and chuck them back, right across his fence.
Stockists
The book is available directly from the publisher at www.ahstockwell.co.uk or Waterstones and W.H.Smith at the reasonable price of £3.50. It is also available as an e-book.
---
Fifty per cent of the net profits from this book will be donated to the Alzheimer's Society (Registered Charity Number 296645)