Chop the Price Of Your Grocery Shop
---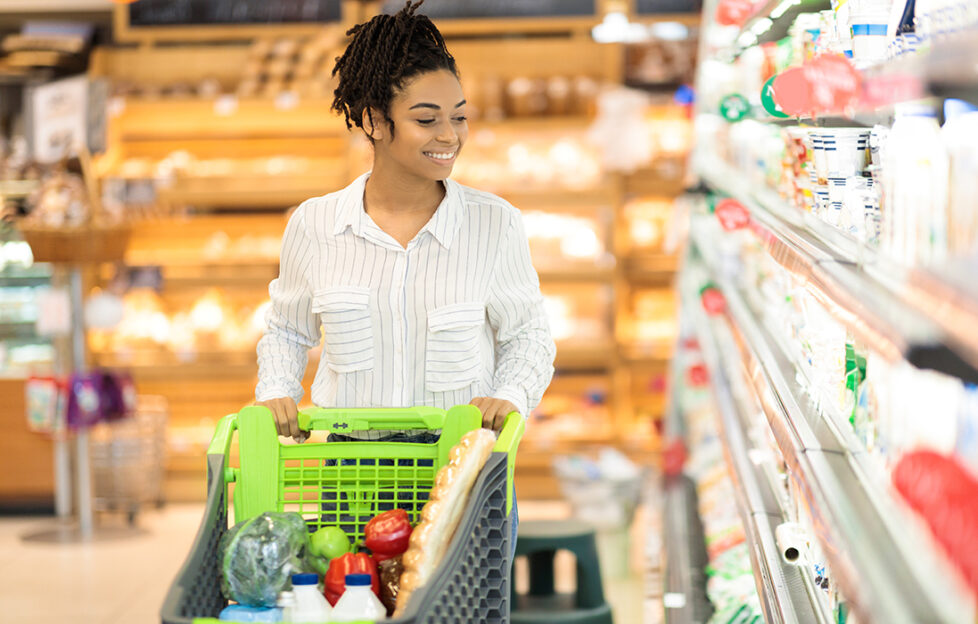 Pic: Shutterstock
As the UK inflation rate rose to a record 3.2% in the year to August, the highest level in nine years, it makes sense to look at how we can all cut costs on one of our biggest spends – food shopping…
The Consumer Prices Index rose from 2% in July, according to the Office for National Statistics (ONS), in a development primarily driven by higher food costs. Although the ONS described the increase as "temporary", experts at price comparison site money.co.uk have urged Britons to shop smart in order to withstand the rise.
James Andrews, senior personal finance expert at money.co.uk says:
"While we do not expect inflation to remain at current levels for long, it's important to plan for the here and now. And remember, just because inflation falls, that doesn't mean prices will drop, merely stop rising. With food costs bearing the brunt of this rise, there are several ways to keep your weekly costs lower.
Loyalty schemes
"One way to get ahead is by taking advantage of loyalty schemes, which is much easier today than it was in years gone by, thanks to the magic of the app and smartphone," reveals James. "Both Tesco Clubcard and Nectar card holders can use applications on their mobile to collect points at the till. You can then redeem these points for discounts on shopping and other benefits.
"If you're a parent or a caregiver, you might be eligible for supermarket vouchers, which can be spent on food at shops including Aldi, Asda, Tesco, Morrisons, Sainsbury's, Waitrose and M&S. To find out if you qualify you should contact your child's school. Plenty of online supermarkets also have introductory offers for new customers, which you can find on their websites, while discount codes frequently appear in the supermarket magazines that you see at the store entrance and exit.
Online comparisons
"If you're shopping online, then you also have the benefit of easily comparing prices between different stores. Spend some time looking at each supermarket's website to see which has the best prices. You could even build the same shopping basket at multiple stores and then compare the total bills (before paying them of course) to see how much you are able to save.
Big shop? Use a big store
"Always remember that larger supermarkets tend to be cheaper than 'metro' or 'local' branches on the high street, so you should avoid doing big shops at local convenience stores like Tesco Express and Sainsbury's Local. Plan ahead and visit the full-size supermarkets to avoid paying a premium.
Try a different brand
"As hard as it may be, try and avoid being a brand snob. In their heyday, shops like Waitrose and M&S were the market leaders for quality food, however, thanks to the meteoric rise of shops like Lidl and Aldi, you can get good quality groceries much cheaper. And don't get too hung up on brand names. Some of the own-brand versions are actually the same product, made in the same factory, just with a different label. The key is to try own-brand items out, if you're happy with the way they taste and look, there's no reason to move back to the more expensive version after all.
Look for yellow labels
"And while you're on the hunt for quality, cheap food, do a little bit of snooping at your local store to find out when the treasured yellow reduced stickers come out. It's often possible to get tomorrow's lunch or dinner at a bargain price if you show up a few hours before closing time.
Plan ahead and budget
"This tip sounds obvious but it's often overlooked – make a budget. Figure out how much you can afford to spend before arriving at the shop and then tot up your items as you go along. If you don't, then it's all too easy to end up spending an additional £20 or £30 on your shop.
For more shopping tips be sure to visit money.co.uk's comprehensive guide here.
---
Need some recipe inspiration?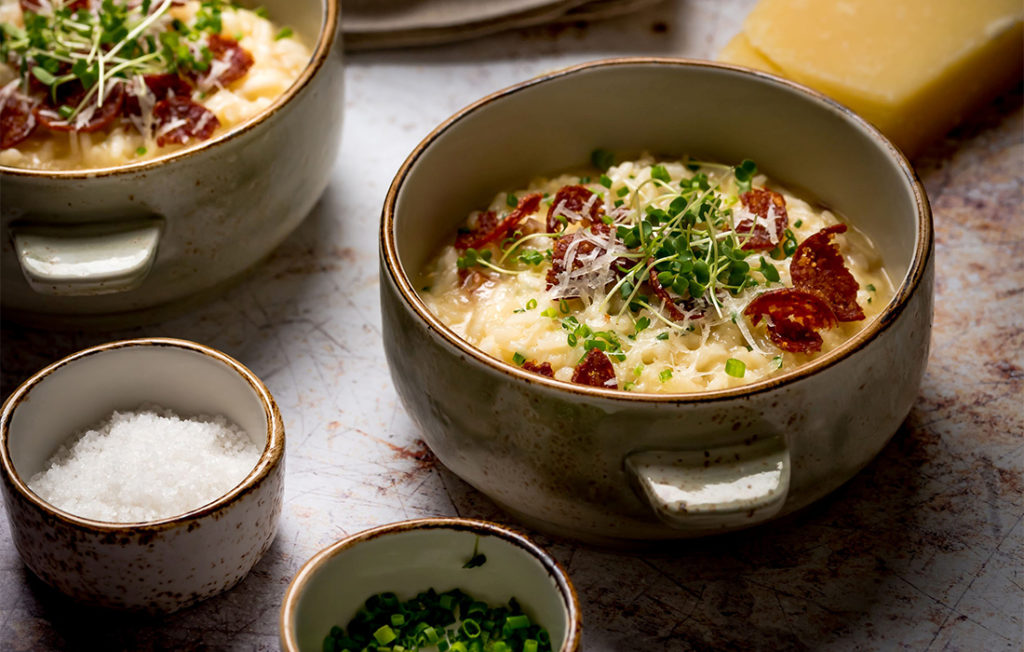 It can be more cost-effective to make food from scratch, or to cook extra and freeze a portion. Why not sit down and write a meal plan before doing your big shop – and compare the price with your usual weekly shop? To help, we've a huge selection of free recipes here – and pick up a copy of My Weekly each week for even more cookery ideas.