Find Out How Your Star Sign Could Determine Your Favourite Fragrance
---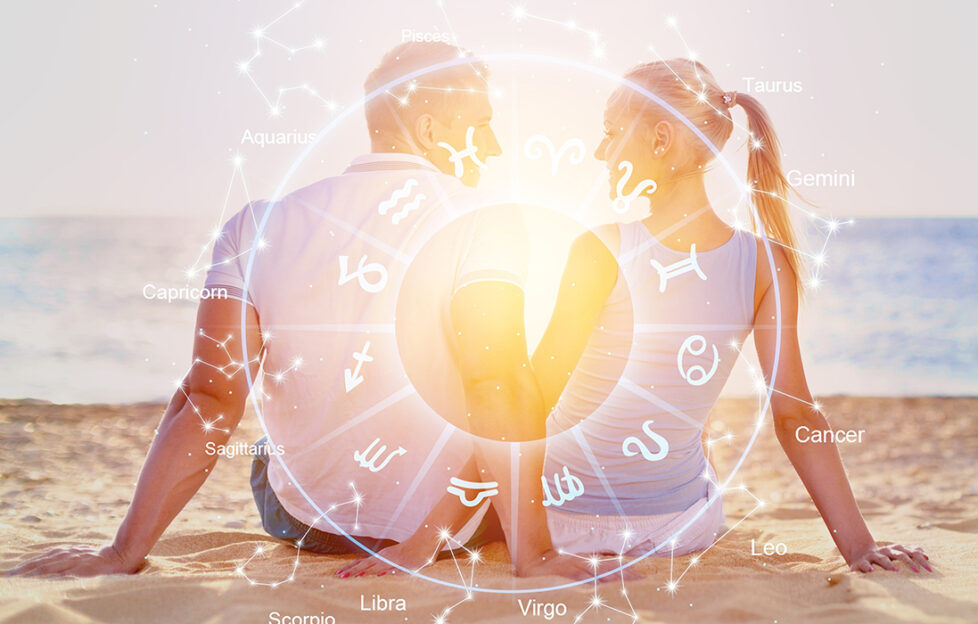 Pic: Shutterstock
Just for fun! Could there be an astrological reason behind what makes our perfect perfume?
We at The Perfume Shop are firm believers in the possibility that your signature scent could be written in the stars.
With Christmas in mind, our fragrance experts have shared their top tips for finding the perfect perfume based on your star sign…
Aquarius: January 20 – February 18
Strengths: Independent, energetic, original
Weaknesses: Emotional, temperamental, uncompromising
You love: Having fun, being with friends, listening to people
You hate: Boring situations, people who disagree with you, feeling lonely
Someone who isn't afraid to stand out from the crowd, you're the opposite of dull and boring and your scent should be too.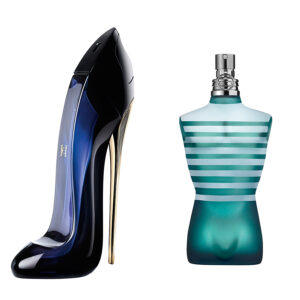 Carolina Herrera Good Girl (from £52, 30ml) is a bold blend of cocoa, vanilla and coffee, made to make a statement.
For him, Jean Paul Gaultier Le Male (from £40, 40ml) is fresh and aquatic with notes like mint, cinnamon and sandalwood; a timeless classic.
Pisces: February 19 – March 20
Strengths: Compassionate, wise, gentle
Weaknesses: Fearful, sad, overly trusting
You love: Romance, sleeping, music
You hate: People who are critical or cruel, being reminded of things in the past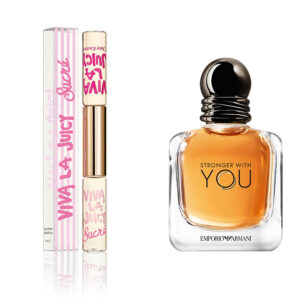 Artistic and creative, your fragrance choices should go down the more playful route, like Juicy Couture Viva La Juicy Le Bubbly (from £42, 30ml), with notes of champagne, blood orange and mandarin.
Armani Stronger With You (from £53, 50ml) is our pick for the man who wants to impress, with glazed chestnut accord, apple and cinnamon notes to complement a warm personality.
Aries: March 21 – April 19
Strengths: Courageous, confident, passionate
Weaknesses: Moody, impatient, angry
You love: Taking the lead, challenges, adventures
You hate: Doing nothing, delays, people not trying their best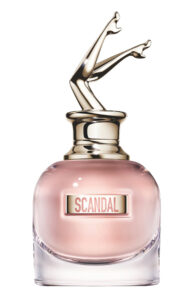 Make the most of the spotlight and embrace the drama with Jean Paul Gaultier Scandal (from £49, 30ml). A bold blend of honey, black vanilla and blood orange, it's a scene stealer.
For him, the intoxicating notes of vanilla, ginger and cinnamon in Paco Rabanne Pure XS (from £51, 50ml) are sure to get heads turning for all the right reasons.
Taurus: April 20 – May 20
Strengths: Loyal, determined, hardworking
Weaknesses: Stubborn, overprotective, materialistic
You love: Making money, completing a challenge, being around friends
You hate: Being rushed, working around noise, hassle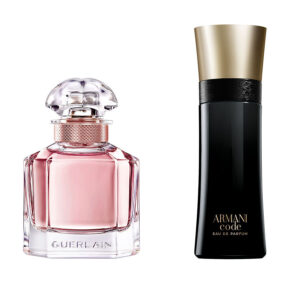 For someone who lives for luxury, you need a fragrance that's the crème de la crème. Guerlain Mon Guerlain Eau de Parfum Florale (from £55.00, 30ml) ticks all the right boxes, with a bouquet of jasmine, peonies and lavender for a lavish finishing tough.
Taurus men should try Armani Code (from £58, 50ml), with fresh-meets-woody tones that won't let you down.
Gemini: May 21 – June 20
Strengths: Affectionate, fun, gentle
Weaknesses: Nervous, restless, indecisive
You love: Learning things, being creative, meeting new people
You hate: Repetition, having to decide between business and pleasure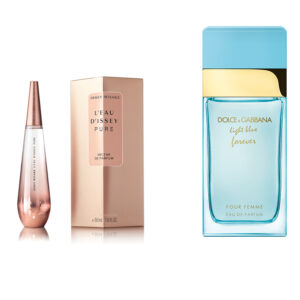 Your main daily goals are to feel energetic and free, so you need a scent that reflects that. Keep things refreshing with Issey Miyake L'Eau D'Issey Pure Nectar (from £44, 30ml), with notes of honey, rose and pear.
Gemini guys will love the ultra-fresh Dolce & Gabbana Light Blue Pour Homme (from £45, 40ml), with zingy grapefruit and sweet mandarin notes.
Cancer: June 21 – July 22
Strengths: Loyal, persuasive, imaginative
Weaknesses: Insecure, suspicious, moody
You love: Family time, showing affection, helping others
You hate: Arguments, rejection, overspending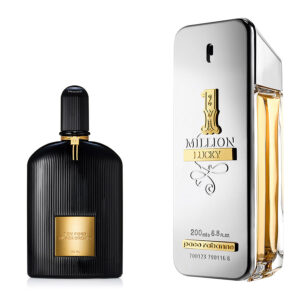 A social butterfly and self-confessed foodie, your scent should match your adventurous side… not to mention your sweet tooth!
The delectable Tom Ford Black Orchid (from £62, 30ml) features a heady blend of jasmine, lotus and chocolate, while Paco Rabanne 1 Million Lucky (£51, 50ml) for him is a delicious blend of hazelnut, amber and plum.
Leo: July 23 – August 22
Strengths: Creative, generous, cheerful and funny
Weaknesses: Stubborn, self-centred, lazy
You love: Luxury, fun with friends, bright colours, theatre and holidays
You hate: Facing difficult realities, being ignored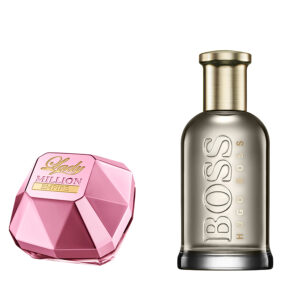 Fiery Leos live for summer and embrace scents to reflect that.
The magnolia, Mirabelle plum and orange blossom in Paco Rabanne Lady Million Empire (from £49, 30ml) is the perfect note match, while Leo men will love Hugo Boss Boss Bottled  (from £45, 30ml) with bursts of crisp apple, geranium and cedarwood.
Virgo: August 23 – September 22
Strengths: Hardworking, kind, practical
Weaknesses: Shy, critical, workaholic
You love: Animals, reading, cleanliness
You hate: Rudeness, asking for help, being the centre of attention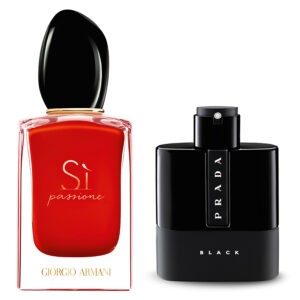 Quietly confident without needing to show it, you let your scent do the talking. Armani Si Passione (from £56, 30ml) is full of juicy pear, blackcurrant liqueur and rose to make a statement.
The male equivalent? Prada Luna Rossa Black (from £59, 50ml) with pink pepper, coumarin  and musk.
Libra: September 23 – October 22
Strengths: Sociable, gracious, fair
Weaknesses: Indecisive, self-pitying, grudge carriers
You love: Sharing, being outdoors, keeping calm
You hate: Rudeness, violence, conformity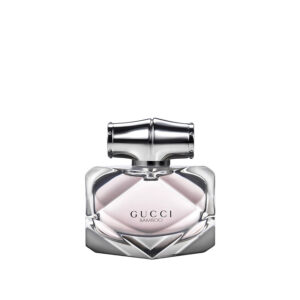 'Keep calm and carry on' is your motto and you would definitely be described as laid back.
Librans channel calm, and your fragrance should too. Try Gucci Bamboo (£74, 50ml) with soothing lily, sandalwood  and bergamot, while guys should go for Issey Miyake Fusion D'Issey (from £49, 50ml), a blend of lemon, patchouli and coconut water.
Scorpio: October 23 – November 21
Strengths: Brave, passionate, a loyal friend
Weaknesses: Secretive, distrusting, jealous
You love: Making friends, being truthful
You hate: Dishonesty, passiveness, indiscretion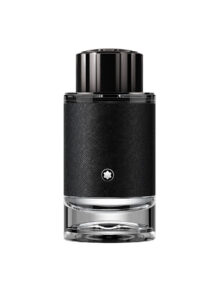 A catwalk-loving trendsetter, your scent will reflect the latest trends. Try embracing light and airy florals with Marc Jacobs Daisy Dream (from £46, 30ml) with coconut water-drenched blackberry and jasmine.
For him, Montblanc Explorer (£33, 30ml), made to be worn for sophisticated evenings and adventures
Sagittarius: November 22 – December 21
Strengths: Generous, funny, perfectionist
Weaknesses: Over-compromising, impatient, outspoken
You love: Travelling, philosophy, deep and meaningful discussions
You hate: Needy friends, too many details, being limited with time and information
Sagittarians are the perfect travelling companions, adventurous and brave yet open and sensible.
With that in mind Michael Kors Wonderlust (from £49, 30ml) is the perfect perfume, with notes of Sri Lankan sandalwood and Italian bergamot.
For him, Valentino Born in Roma Dream Uomo (from £55, 50ml) bottles the scent of the Mediterranean, ready to explore.
Capricorn: December 22 – January 19
Strengths: well-mannered, disciplined, takes control
Weaknesses: Boastful, condescending, negative
You love: Spending time with family, great music, keeping to tradition
You hate: When you're moody, pretty much everything and everyone!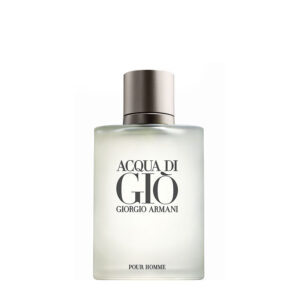 Capricorns value timeless over trends, which is reflected in their classic scent choices.
The iconic Guerlain Shalimar (£69, 50ml) is as great today as it was when it launched nearly 100 years ago, with notes of vanilla, iris and rose.
For him, Armani Acqua di Gio (from £47, 30ml) blends bergamot, marine notes and green tangerine, a refreshing scent that has stood the test of time.