Autumn Lights Trail
---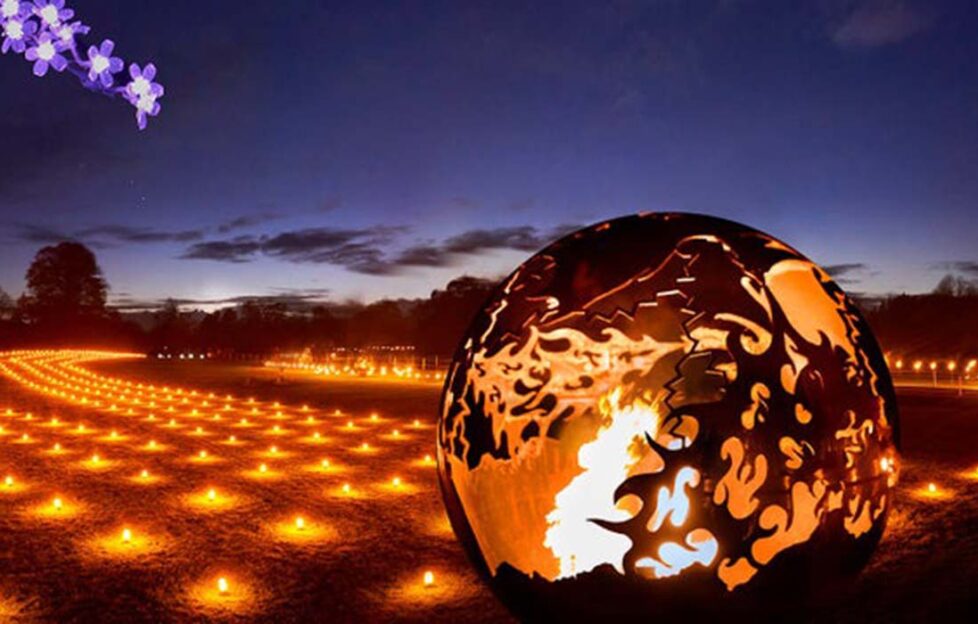 Looking for a half-term day out, or an autumn walk filled with magical moments? Head to Ignite at Polesden Lacey, a brand-new light trail running from October 22 to November 7 in Surrey
A new after-dark experience is coming this autumn to the Edwardian gardens at the National Trust's Polesden Lacey, only four miles from Dorking.
The stunning estate deep in the Surrey hills, will be encompassed in autumnal gold as the leaves turn and the lights are switched on for the first-ever IGNITE at Polesden Lacey.
Visitors will be given handheld lanterns for first part of trail, so they can walk through the darkness lighting their own way through tree lined avenues on a quietly magical meander.
As twilight falls, the IGNITE magic begins. Expect the unexpected, with glimpses of fairies that could be dancing in lanterns, playful top hats and teapots as you stroll through an enchanting landscape. Within this fiery interpretation of flora and fantasy, set to an atmospheric soundtrack, there are moments of playful discovery and reflection.
Highlights:
Spot fire breathing dragons, a river of flames and fire balls.
Wander through the Tunnel of light, a majestic tunnel, adorned with over 100,000 pea-lights and almost 50 metres long
Feel dwarfed by the majesty of nature passing giant badgers, robins and other woodland wildlife sculpted in willow
See the National Trust house illuminated as you've never seen it before
Katherine Mills, National Trust General Manager for Polesden Lacey, says:
We're so excited to welcome visitors to Polesden Lacey for this enchanting trail this autumn. It is the first time we've hosted something like this at Polesden Lacey and we can't wait to see the gardens illuminated in such a magical way.
Book early to secure tickets
The trail has been specially designed for visitors of all ages to enjoy and will run from Oct 22 – Nov 7, 2021.
Time slots vary, visit ignitetrails.co.uk/polesdenlacey for more info. Adult £15, Child £10, Family £45 (2 adults & 2 children).  Free entry for carers and children aged 2 & under. Parking £7 per car and free for National Trust members.