Chilling Spooktacular Reads For October!
---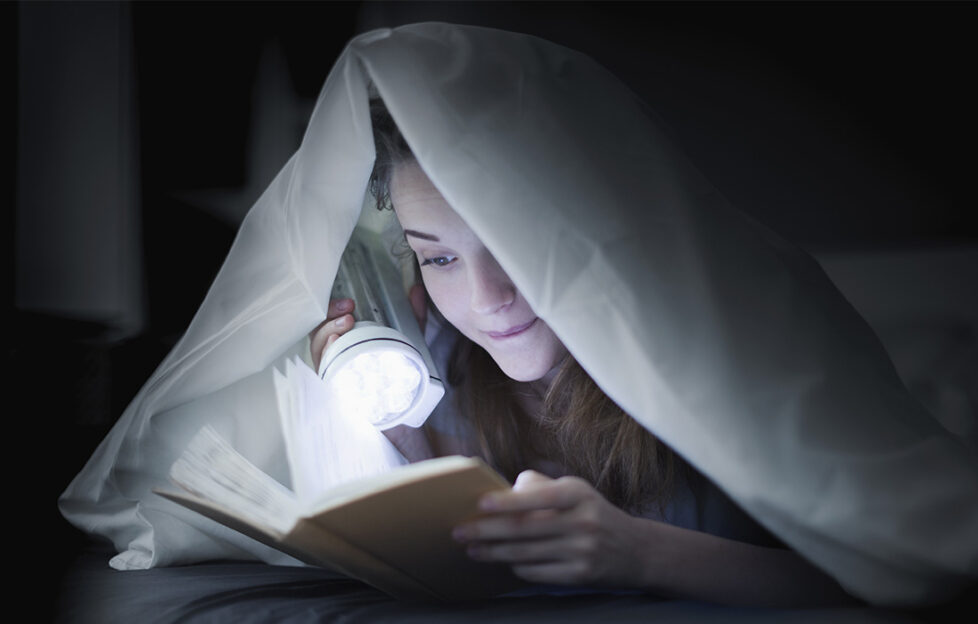 Pic: Shutterstock
Fiction Editor Susan shares some of her favourite reads for the scariest month of the year…
The Shadowing by Rhiannon Ward
Trapeze. £16.99. HB. Out now.
When well-to-do Hester learns of her sister Mercy's death at a workhouse she sets out to uncover the truth about what really happened.
She soon discovers a worrying trend for children going missing at the workhouse and one woman tells her about the Pale Lady, who reportedly steals babies in the night… but is there something more sinister going on?
Elements of the supernatural build the growing sense of unease while fans of gothic thrillers will enjoy the suspense and atmospheric setting.
The Lighthouse Witches by C. J. Cooke
On a remote Scottish island stands a lighthouse called The Longing. Liv, an artist commissioned to paint a mural in the old lighthouse, relocates to the island with her three children, seeing it as the perfect new start for them all.
However, she soon discovers that women accused of witchcraft used to be held in the lighthouse while awaiting trial and now, centuries later, islanders are vanishing without explanation. Are the two things connected? The islanders certainly seem to think so. Before long, only one daughter, Luna, remains – the rest of the family, including Liv, have seemingly vanished into thin air.
Twenty years later, Luna is drawn back to the island to uncover the truth about her missing family and the unsettling reappearance of her sister, Clover…
This latest offering from C.J. Cooke draws upon the rich folklore of the Scottish islands and mixes it with a heavy helping of magic and mystery, creating a deliciously eerie and original tale.
The Whispering House by Elizabeth Brooks
Black Swan. £8.99. PB. Out October 14.
Freya Lyell is struggling to move on from her sister Stella's suicide five years ago and while visiting the bewitching Byrne Hall, close to where the tragedy took place, things take a strange turn when she discovers a portrait of Stella.
As far as Freya knows, Stella had no connection to the house or its mysterious owners, so why would there be a portrait on the wall?
Driven to find out more about her sister's secrets, Freya is drawn into the world of Byrne Hall. But soon obsession, secrets and fear threaten to unleash the darkness that exists beyond the walls of the mysterious house.
This chilling gothic mystery is perfect for fans of Daphne Du Maurier's Rebecca.
The Apparition Phase by Will Maclean
It's the 1970s and rather than playing with their friends, 13-year-old twins Tim and Abi prefer to spend their time ensconced in their parents' attic poring over reports of the unexplained and photographs of ghostly apparitions.
Inspired by the photographs, they decide to fake one of their own to frighten a girl at school. It was only supposed to be a harmless prank but the photograph sets off a horrifying chain of events that no one could have predicted…
This stunning debut is intriguing, atmospheric and utterly terrifying in parts!
The Hiding Place by Amanda Mason
Zaffre. £14.99. HB. Out October 14.
There's nothing like a haunted house to get the heart racing and this deliciously dark contemporary gothic tale set in Whitby will do just that. T
his gothic tale about mothers and daughters explores the lengths people will go to, to obtain power and control.
Hugely atmospheric the writer builds the tension gradually – unsettling and creepy, it's a perfect supernatural read for Halloween.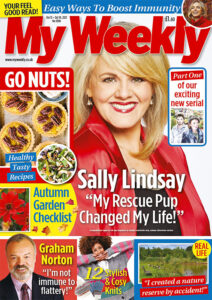 More Great New Books Reviewed…
To read my selection of the best fiction releases for October, please pick up a copy of this week's My Weekly, on sale October 12.
Covering everything from Hillary Clinton and Louise Penny's new political thriller, State Of Terror, to Elaine Everest's cosy WWII story of friendship, The Patchwork Girls, there's something for everyone!