Cheers! We Find The Tea That Will Help You Improve Your Health
---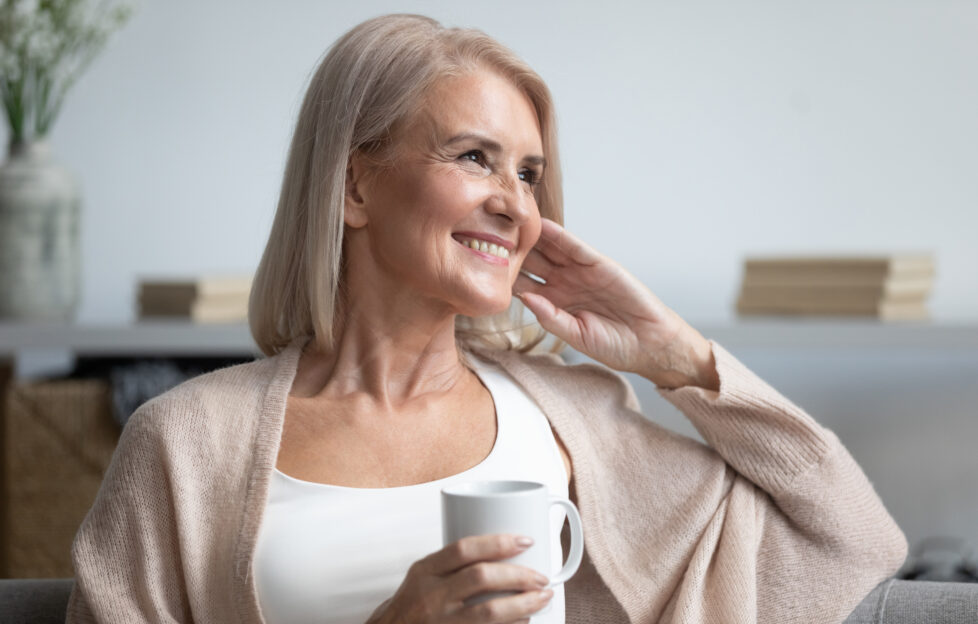 Pic: Shutterstock
Whilst the classic cuppa is a firm favourite for many here in the UK, it's time to step up the nation's tea game and start exploring the wide range of teas that can help boost your health. Giving insight into which teas on the market you should be trying are the tea experts from one of the UK's most exclusive pure and natural tea suppliers, www.innatureteas.co.uk. Here are some of their top picks, from teas that alleviate allergy symptoms and boost energy levels, to teas that suppress stress and help to maintain a healthy heart.
1 Green tea
Full of vitamins and minerals, as well as being high in antioxidants, green tea is fantastic for boosting energy levels, particularly important now the cold winter evenings are fast approaching. Unlike supermarket green tea, loose leaf green tea has been proven to be the most beneficial. If you're looking to enhance your immune system, fight against fatigue and boost overall energy levels, green tea is certainly the tea for the job and what's more, it's great for encouraging glowing skin.
2 Puerh Teas    
 Similar to an after dinner digestif, Puerh Teas are perfect for aiding digestion and breaking down fats in the body. Rich and soothing in taste, Puerh teas leaves the body feeling calmer and relieved if drunk after eating a large meal or a few indulgent drinks. It is recommended to drink Puerh Tea after 6pm in the evening due to its lower level of caffeine.
In addition to this, Puerh Tea has a lovely history, as it was the main Tea used in the Silk Road. It was compressed in large blocks and carried on the journey for years where it would be consumed gradually by just boiling in water. Also, unlike most Teas grown all across China, the Puerh is only harvested in the Yunnan Province, and primarily in one village called Puerh. Similar to a fine wine, the older the tea gets, the better the taste. There is Puerh Tea sold from 2 to 100 years old, and some from trees, 500 to 800 years old, which is sold for thousands of pounds and is far more valuable than gold!
3 Black tea
 If you enjoy rich aromatic flavours, black tea is for you. Not only does it taste sensational, but the health benefits that come with it make black tea taste even sweeter. As well as helping to improve overall general wellbeing, black tea contains antiviral properties that help the body to fight against illness. Not only that, black tea is high in antioxidants and can sooth inflammation in the body.
In China, Black Tea is primarily seen as a type of medication that assists the stomach and digestive system, and is often referred to as the 'stomach protector'. It can be used to replace coffee, as depending on how it's made, the taste can be brewed so it has a more distinctive, bitter taste – similar to coffee – and has one of the highest levels of caffeine levels for teas. The perfect caffeine boosting tea.
 4 Oolong tea
 Traditionally part of Chinese culture, oolong tea is made using the same plant which makes black and green tea. Oolong tea comes in a number of unique flavours and is milky in flavour, with a refreshing aftertaste and aroma. There are several health benefits of this tea, one of which is that it contains minerals and vitamins such as zinc, which provide the body with a natural ability to help prevent common colds or illnesses. Oolong tea has also been linked to aiding weight loss, lowering the risk of contracting diabetes, contributing to a healthy working heart and supporting cognitive brain activity.
 5 Lotus tea – slimline
 During the winter, nearly everyone is guilty of having one too many treats, especially around Christmas time. A chocolate bar here, a glass of wine there, but these foods aren't fuelling your body in the best possible way. Slimline lotus tea is the perfect tea to help balance your health needs, as it works by breaking down fats and toxins in the body and helping to aid the control of blood pressure. It's also a great tea for anyone looking to cut down on caffeine, as slimline lotus tea contains zero traces of caffeine and can be enjoyed hot or cold.