The Killer In The Snow | Alex Pine
---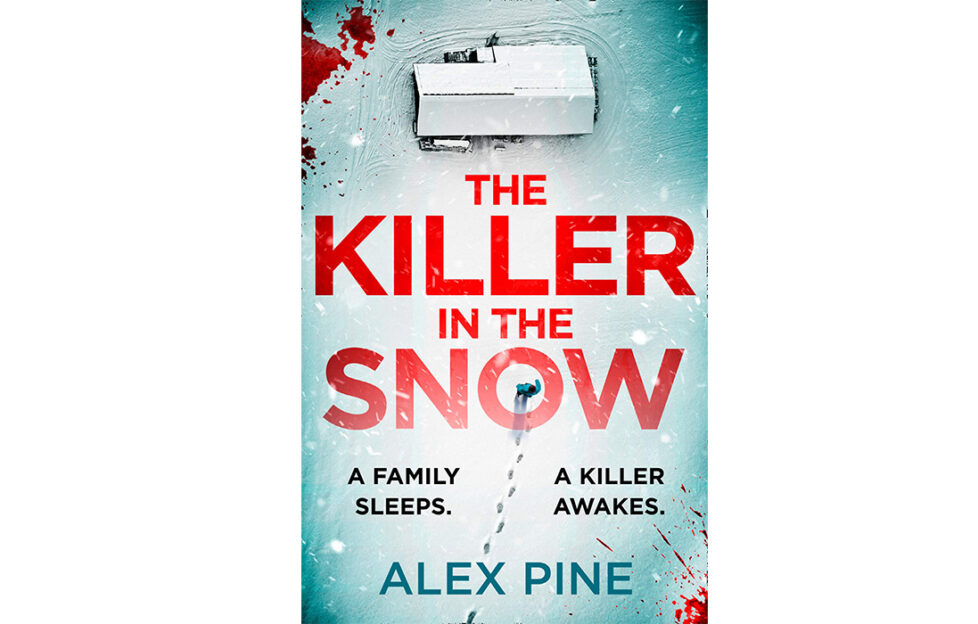 REVIEWED BY LINDA HILL
Although The Killer In The Snow is the second DI James Walker book after The Christmas Killer, Alex Pine provides enough background to ensure the reader knows what has happened previously without slowing a cracking pace.
Indeed, a thread from The Christmas Killer becomes an engaging and exciting subplot in The Killer in the Snow as James Walker finds himself personally under threat.
Ramping up the adrenalin
The Killer In The Snow has a fast and furious pace making it an exciting read. Dated entries for the investigation give a sense of real time passing. Having said that, some of the timescale for forensic evidence and various warrants is perhaps more contracted than might happen in real life. This has the effect of increasing the adrenalin of the story.
I thought it was extremely clever to use the present tense to convey the events of 23 years before; this made them feel immediate and engaging.
The dialogue in The Killer In The Snow is natural and authentic – with a few expletives too – and gives the reader information at the same time as the characters.
In this way, the reader feels as much a part of the investigation as the police team.
There's an authentic tone to the story as new evidence comes to light. Certainties shift and are replaced with new leads, making The Killer In The Snow feel dynamic and realistic.
Creepy and unsettling realism
This realism is added to through some true life references that feel creepy and unsettling. There are even some supernatural aspects that make it feel very much part of the tradition of Christmas books, even if there is more blood!
I'd have liked a little bit more character development of James and Annie. However Alex Pine includes enough to make me care about them. I found the impact of the crimes on James one of the most affecting aspects because it adds a provoking and revealing depth to the story.
The Cumbrian landscape is every bit as much a character as any of the people.
Alex Pine's descriptions are so evocative they made me want to visit immediately!
Lovers of police procedural are thoroughly going to enjoy trying to keep one step ahead of James in solving the crimes. I suspected just about every character at some point.
If events in The Killer In The Snow are anything to go by, we'd better hope it isn't a white Christmas!
The Killer In The Snow by Alex Pine is published by Avon Books on November 11, 2021
£7.99 PB, £1.99 EB
Enjoy an exclusive short story from Alex Pine in this week's issue of My Weekly. On sale now (October 26 – November 1)
My Weekly magazine is also available by post and as a digital subscription.
Find more book reviews by Linda on the My Weekly site, and at lindasbookbag.com