How To Make The Perfect Pumpkin Spiced Latte At Home
---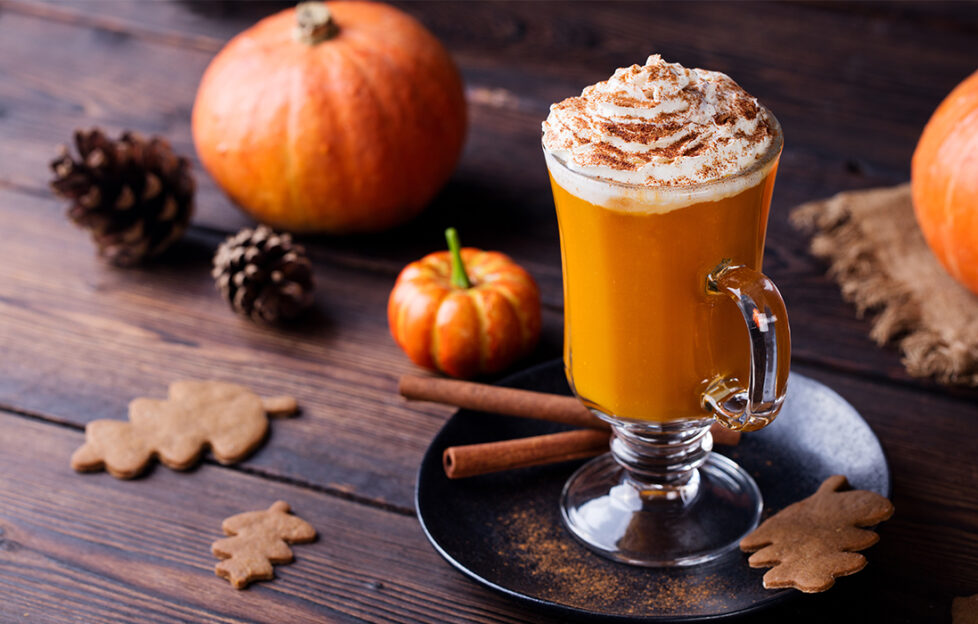 Pic: Shutterstock
Pumpkin Spice Latte season is here!
With a massive 1000% increase in related online searches for the term in the past month and coffee outlets already releasing their version of the drink, it is obvious that we can't wait for the season to change!
Brewsmartly.com spoke exclusively to Sanjay, spokesperson for Spice Kitchen, to shed some light on how to make the perfect Pumpkin Spice Latte:
1. Pumpkin purée
The first step is to make the pumpkin purée. First you must slice, de-seed and then de-vein your pumpkin. In a preheated oven, bake the pumpkin for 45min at 190◦C. Blend in a food processor until smooth.
2. Spice blend
As you wait for your pumpkin to bake, you can start creating your spice blend. The perfect blend is as follows –
4tsp ground cinnamon
2tsp ground ginger
1tsp ground cloves
½tsp ground nutmeg.
3. Warm your milk
In a pan, warm 2 mugs of your chosen milk (dairy or non-dairy alternative).
4. Make the magic happen
Add…
2tbsp pumpkin purée
1tbsp sugar, 1tbsp vanilla extract
1 shot espresso
½tsp of your spice mix
Then whisk until smooth.
5. Sit back and enjoy!
Serve with whipped cream, a dusting of cocoa powder and a cinnamon stick for stirring.
Why is the Pumpkin Spice Latte so popular?
Alex Ion, expert at Brewsmartly.com, reveals his take on why the 'PSL' has become so popular:
"The Pumpkin Spice Latte has become a staple drink for autumn. It has become so iconic, particularly across the US and the UK, that now the drink is synonymous with the season. This is evidenced by the fact #pumpkinspicelatte had over 600,000 tags on Instagram already, before autumn had even arrived!
"The spices used to create that distinct taste are comparable to a Thanksgiving Pumpkin pie, adding an almost nostalgic element to the drink and the season by association."