Sponsored
The Truth About Covid and Hair Loss
---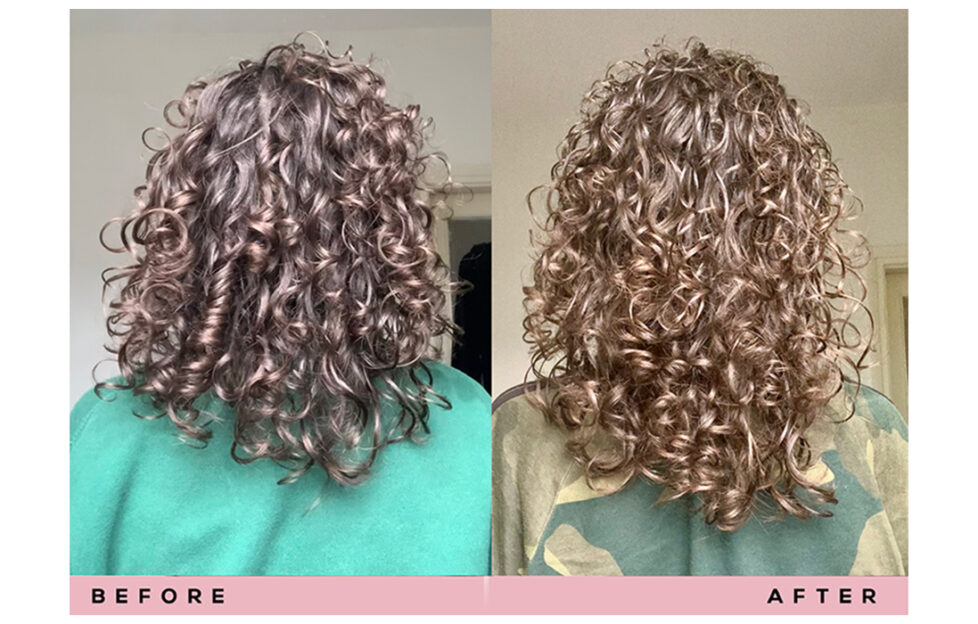 After surviving Covid-19 last year at the start of the pandemic, Sotira Georgiou made a good recovery, but she had another battle on her hands – hair loss.
It is not widely publicised that Covid-19 can lead to hair loss in some cases, and sadly for Sotira, her hair began to fall out just a couple of months after being diagnosed with coronavirus.
The London product developer has always been lucky, born with a great head of hair, full of bouncy curls. Each year, around August/September, Sotira would naturally shed hair before it continued to grow as normal for the rest of the year – but last spring it was more serious and it had a huge impact on Sotira.
The 31-year-old said: "I first noticed my hair shedding around two months after I presented with Covid-19 symptoms back in March 2020. By June I could see a huge difference in the amount of hair I had lost – more so around the crown and the back. I'd never had any issues with my hair.
I've never had to worry about my hair, so this was very distressing for me.
Sotira put it down to stress or a change in weather, thinking and hoping her hair loss would be temporary and "sort itself out", but this was not the case, as she explained: "I thought it would pass but my hair continued to shed for the rest of the year.
"Come February 2021 there were no improvements and I was constantly looking into products to try."
Then she discovered Hair Gain, after being recommended this product by a friend. With her product developer head on, Sotira was keen to know more about what made Hair Gain so special, she added: "I got in touch with my friend to ask some questions about their formula (that's the product developer in me). I went away and did my own research on organic pea shoot, one of the main ingredients in all of Hair Gain's supplements.
"I decided to give the three-month GROW capsules a go, taking photos to track my progress."
Sotira could not believe the changes she began to experience, which began just a few weeks after taking the capsules.
She continued: "I started taking Hair Gain at the end of March 2021. After a month I noticed that my nails were growing at a rapid pace and my skin was glowing, after 6 weeks I noticed new growth at the crown of my head. I also had new 'baby hairs' around the front of my hairline.
"After two months I started getting comments from people at work and friends telling me my hair has grown, which I had noticed too! At the three-month mark, my hair was evidently fuller and was still growing quite rapidly. My nails were strong and my skin was looking healthy too!
"I've since purchased more capsules and have now switched to the gummies for maintenance. I had my first post lockdown haircut in July and I'm astonished at how much my hair has grown since."
Delighted with the results, Sotira has now recommended Hair Gain to friends and followers on social media, but says she doesn't really need to as: "The photos speak for themselves!"
---
SPECIAL OFFER
If you can identify with Sotira's story and struggle with hair loss or dream of healthier, thicker or shinier hair, then Hair Gain's hair care and food supplements may be the answer you are looking for. Why not give it a go – and thanks to My Weekly teaming up with Hair Gain, we can offer all our readers a 20% discount off their first order. To take advantage of this, click here to place your order and enter discount code:  MW20.