Saliha's Very Merry Cranberry Chutney
---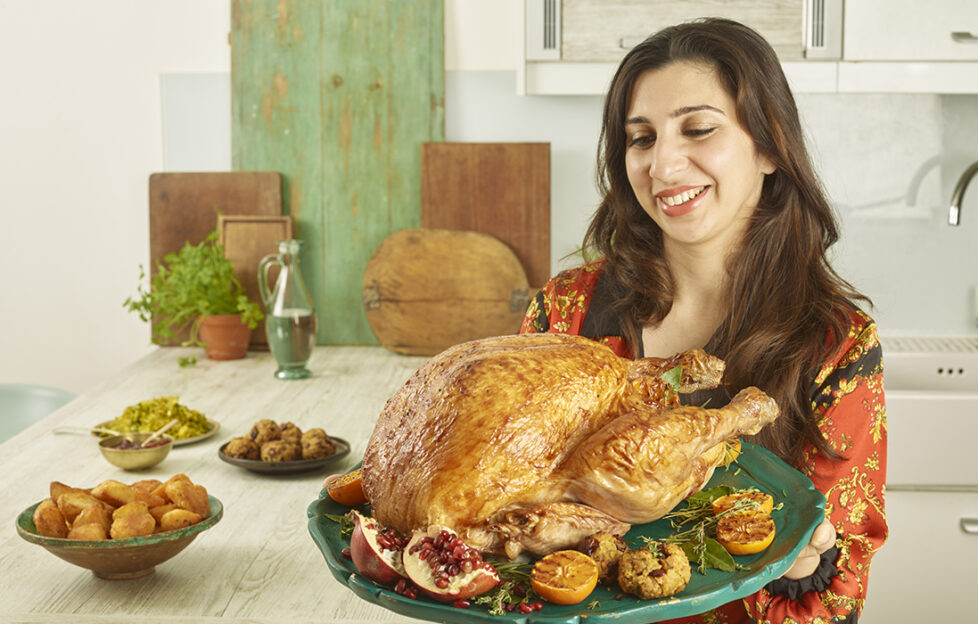 HyperFocal: 0
Add some wonderful, warming flavours to a festive favourite with Saliha Mahmood Ahmed, winner of BBC MasterChef 2017.
There is no shame in cheating at Christmas, and while I do love making cranberry sauce from scratch, sometimes needs must. This recipe is a great way of zhuzhing up a shop bought cranberry sauce. If you really want to fool your guests you can throw in a handful of frozen cranberries when simmering the chutney.
Heat the oil in a saucepan and add the ginger, cinnamon, cloves, star anise and chilli flakes. Stir vigorously so that the spices don't catch.
After 1-2min when the spices have heated through and are releasing their aroma, add the cranberry sauce and the grated zest and juice of an orange. Stir well to combine.
Simmer for 5min on a low-medium flame to allow the flavours to develop and the sauce to thicken to your desired consistency.
Serve warm, or at room temperature.
Top tip: Add a handful of frozen cranberries, if you have them, while simmering for extra tartness and freshness.
Saliha Mahmood Ahmed is the author of Khazana, which won the Observer Food Monthly Best Cookbook of the Year 2019, and brand ambassador for Humza Foods.