10 Festive Foods That Work Wonders For Your Health
---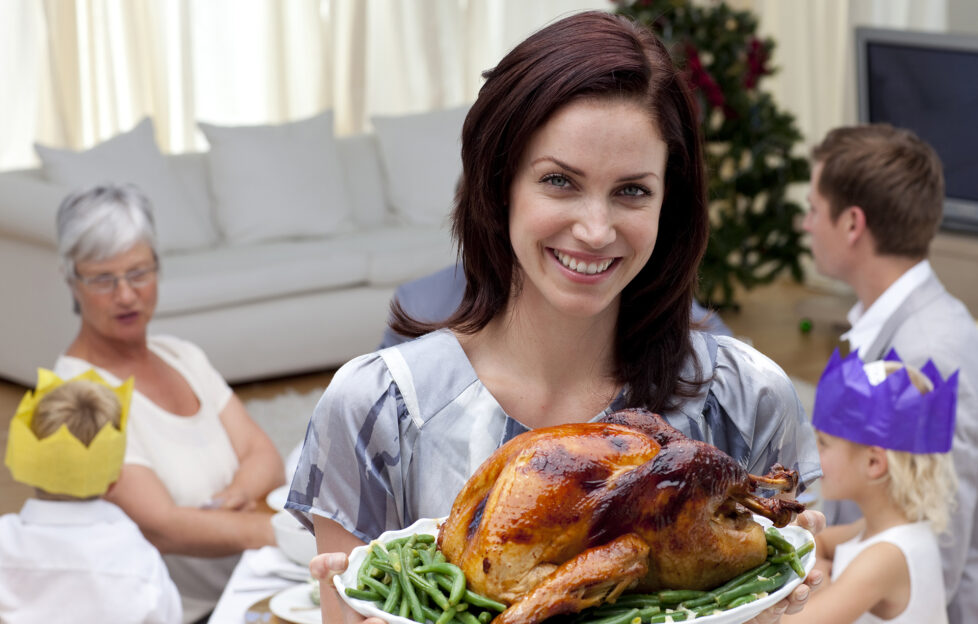 Pic: Shutterstock
Health experts at NiceRx have revealed the festive foods that many of us adore and, without knowing, are having great benefits for our overall health.
1 – Turkey
One of the best elements of a Christmas dinner is the turkey and it carries many benefits. As well as being packed with protein and containing minimal fats, turkey contains hormones similar to serotonin, which promotes better sleep and boosts your mood.
2 – Cranberries
Cranberries are often a festive favourite for many, but as the winter approaches, so does flu season. Cranberries are rich in vitamin C and antioxidants, which makes them a great immune-boosting addition to your Christmas menu.
3 – Chestnuts
Chestnuts are a Christmas staple and if they're not on your Christmas shopping list this year, that needs to change! Chestnuts provide fatty acids which can provide a host of benefits for your heart and skin health.
4 – Brussel Sprouts
Whether they're part of your Christmas dinner or not, sprouts are packed with vitamin C and are the perfect immune boosting festive food. As well as this, they also have a high fibre content which helps to combat the post festive season bloat.
5 – Salmon
For those wanting to reduce the amount of meat they're consuming, salmon is the perfect alternative. A great source of omega 3 and B12, salmon provides numerous benefits to aid heart health, as well as reducing cholesterol and much more.
6 – Parsnip
Whether they're part of your Christmas dinner or incorporated into a soup, parsnips provide great benefits for both your heart and lungs, due to the amount of potassium they contain. They have also been linked to lowering your chances of heart disease.
7 – Carrots
Carrots are one of a number of vegetables often used throughout the festive season and carry a number of health benefits. Packed with carotenes, carrots help promote good eye health, as well as fighting cardiovascular disease.
8 – Stuffing
If made from scratch, stuffing recipes can often contain nuts, seeds and dried fruits which are packed with fibre, and other essential nutrients such as vitamin E and magnesium, which can promote eye health and immune health.
9 – Red Cabbage
Red cabbage is full of the antioxidant anthocyanins, which gives it the red colour. This type of antioxidant can help to reduce your risks of heart diseases, as well as being packed with vitamin C which is essential for beating off cold and flu during winter.
10 – Christmas Pudding
Christmas pudding is often the perfect sweet treat to finish off a Christmas dinner and, although it does have a high sugar content, it's packed with fruit such as sultanas and currants which can help strengthen the immune system and much more.