Special Gifts For Him
---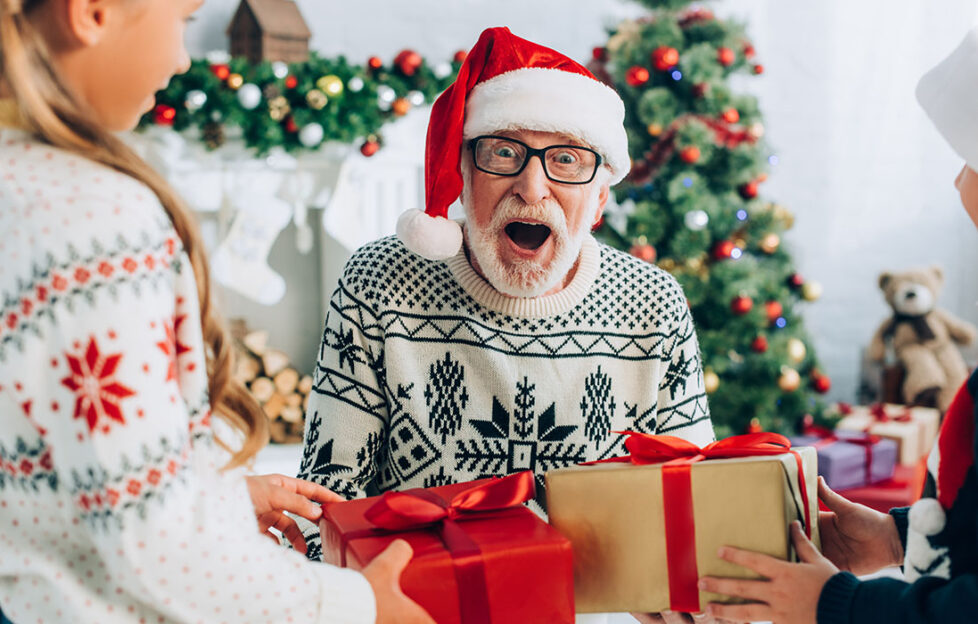 Pic: Shutterstock
Don't know what to buy this year? Take a look at our selection for some easy inspiration, even for those difficult-to-buy-for men!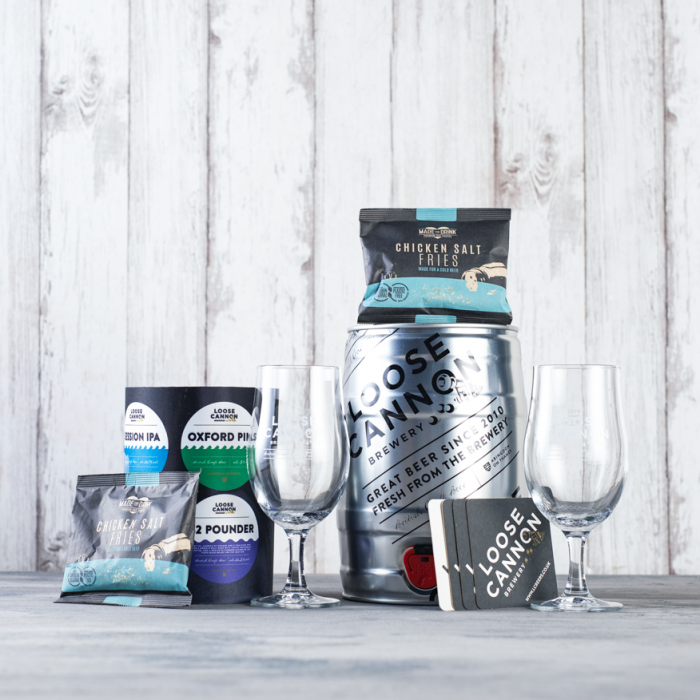 Pub In A Box
£60, DCT Shop
If they can't get out to the pub this Christmas, you can bring the pub to them, thanks to our friends at Oxfordshire's Loose Cannon Brewery. This clever gift comprises a five-litre keg, two glasses, and a Chicken Fries snack.
---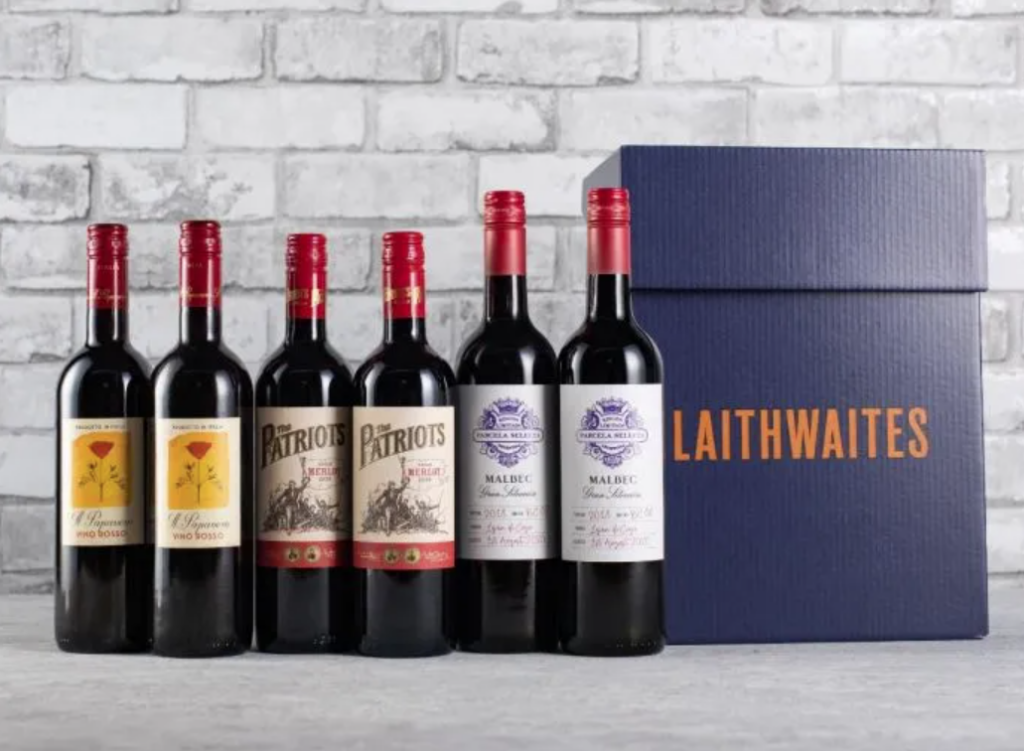 Discovery Six Red
£69.99, DCT Shop
Send them on an adventurous and flavoursome wine journey with these tasty reds. Inside, they'll find familiar grapes from unusual places, such as a silky Italian red, an intense Argentinian Malbec, and a supple Chilean Merlot. There's such enjoyment to be had in finding something new and utterly delicious. Presented in a luxury gift box.
---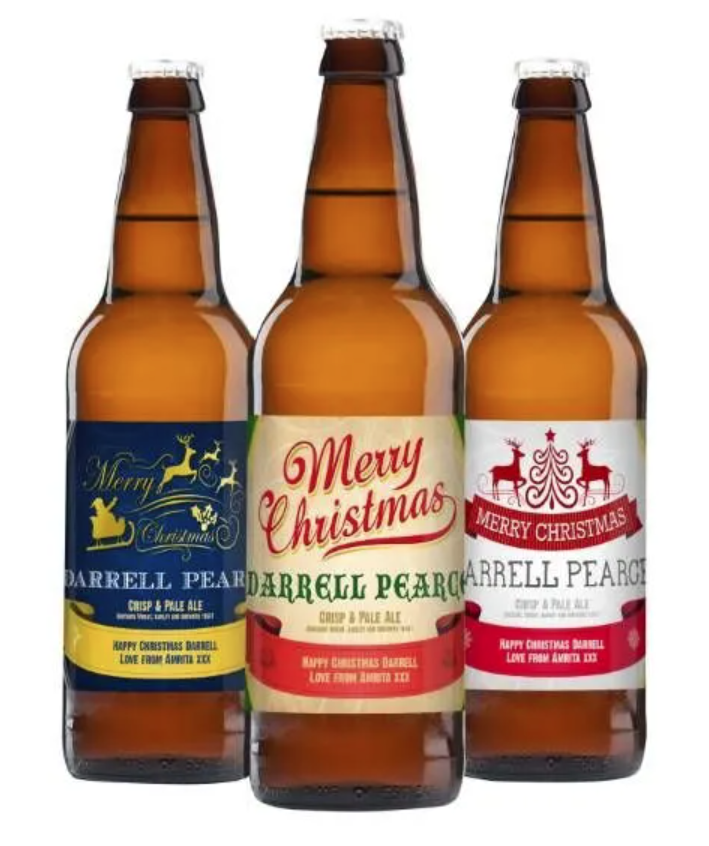 Christmas 3 Pack of Personalised Beer
£23.99, DCT Shop
This three-pack of beer features different Christmas labels, each of which is personalised. The recipient's name features prominently and beneath is printed your own season's greetings. The beer is a crisp, award-winning pale ale brewed in Yorkshire that is sure to bring plenty of festive cheer.
---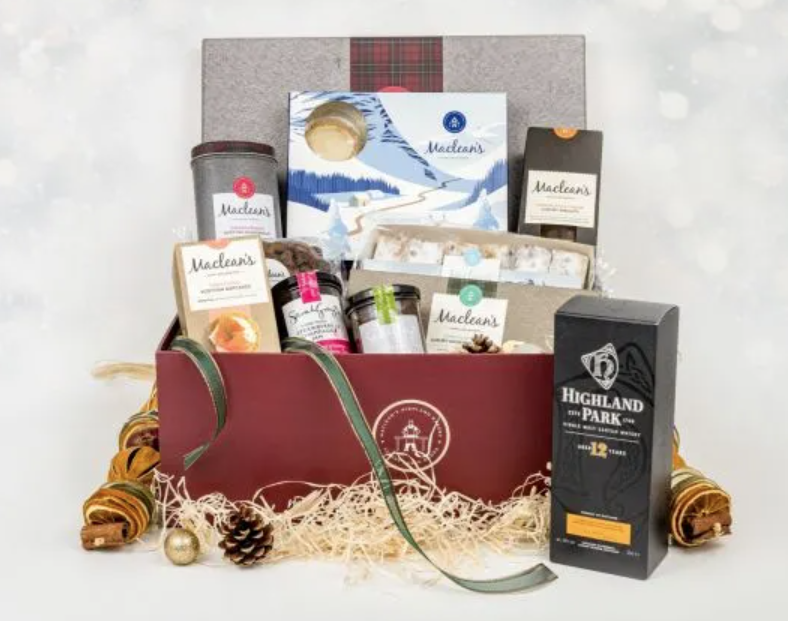 Maclean's Festive Dram Hamper
£89, DCT Shop
This Maclean's Festive Dram Hamper features a fantastic range of locally-produced artisan products as well as their very own award-winning biscuits, shortbread and oatcakes. Contains:
150g All Butter Choc Chip Fingers Shortbread
150g All Butter Chocolate and Ginger Biscuits
150 g Traditional Oatcakes
300g Strawberry Jam (Sarah Gray)
300g Chutney (Sarah Gray)
200g Red Tartan Shortbread Tin
350g Whisky Fruit Cake
6 All Butter Deep Filled Mince Pies
6 Gin Stollen Slices
35cl Highland Park Whisky
---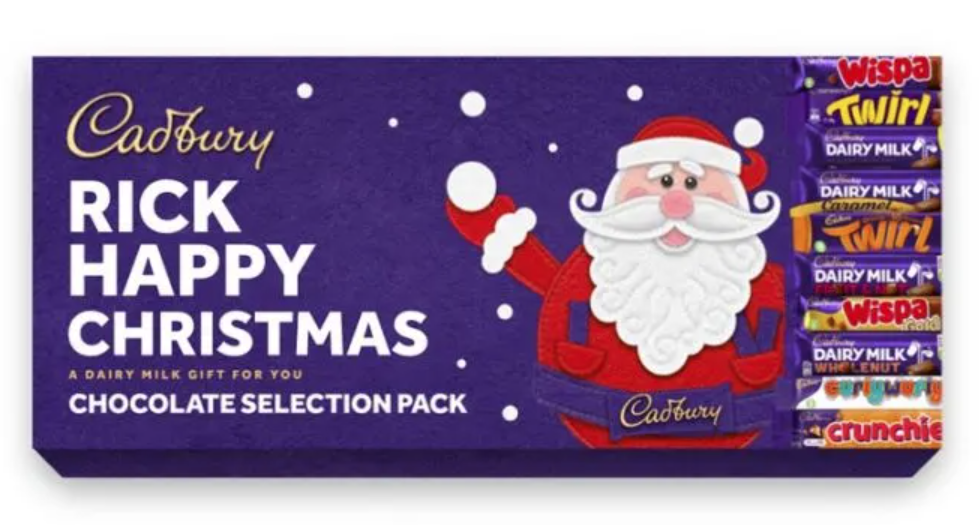 Personalised Cadbury Christmas Selection Box
£17.50, DCT Shop
Personalise this letterbox friendly selection box of Cadbury Milk Chocolate Bars with a message on the outside and inside of the box lid.
---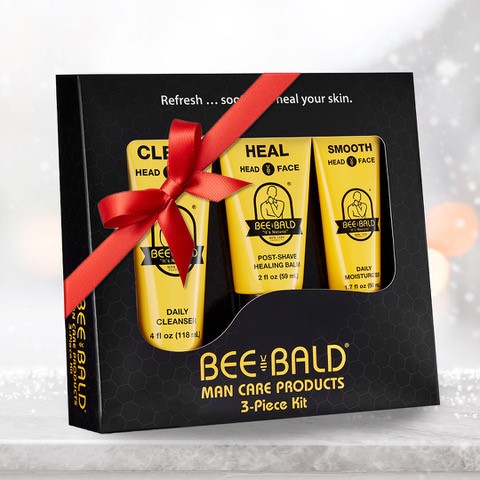 Bee Bald Set
£24.99, beebald.co.uk
Bee Bald is a complete line of men's premium quality grooming, shave and skin care products. Gentle face wash, deep cleansing/exfoliating pre-shave scrub, premium quality shave cream, soothing post-shave healing balm and smoothing moisturisers, with SPF and without. Got hair? Great – because Bee Bald is for you, too. This 3 piece set is a great introduction to the range.
---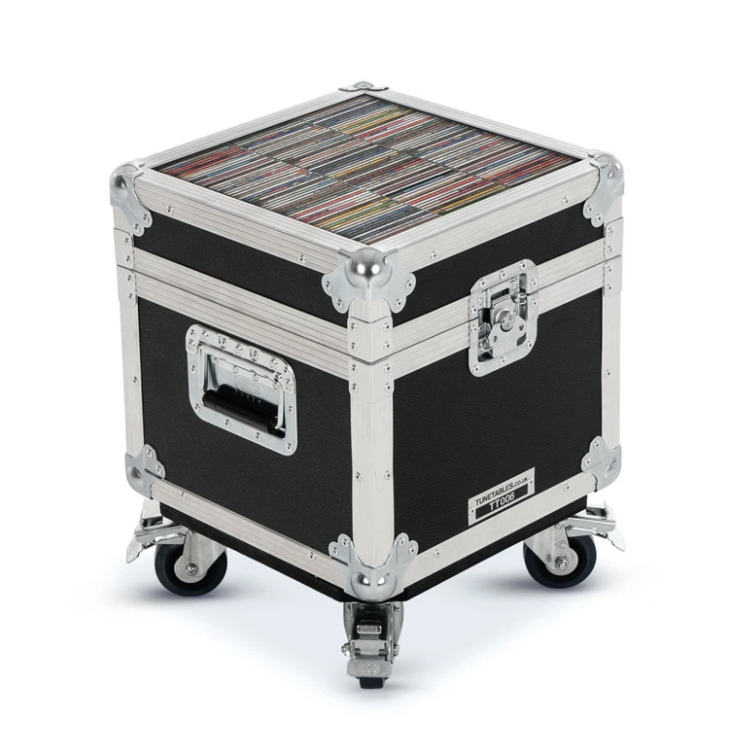 Tuntables Side Table 100 CDs
£795, www.tunetables.co.uk
A unique side table that can hold 100 CDs. This product can also be personalised with initials and year of birth if desired. Tuntables also do coffee tables, and pieces come with options to store LPs, tapes and midi tape.
---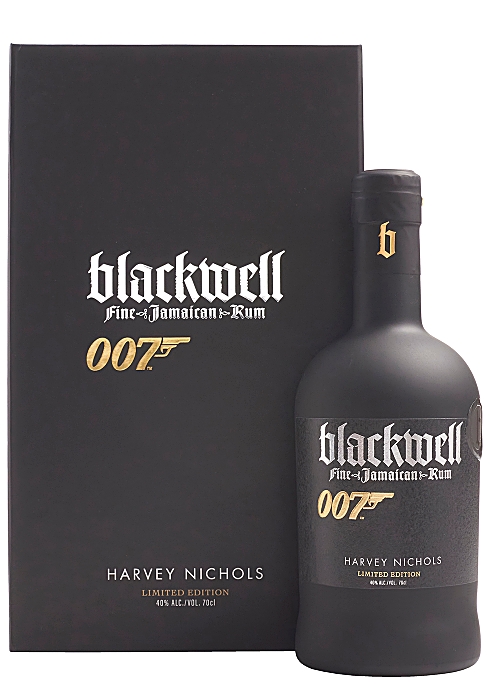 Limited Edition 007 Fine Jamaican Rum Gift Box
£54, Harvey Nichols
To mark the 25th film in the official James Bond series, Blackwell Fine Jamaican Rum has created a 007 Limited Edition. 25,007 bottles of this rich, warming and dark golden rum have been released in France, Italy, the UK and the US. But only 1,000 of them have been slipped into an exclusive Harvey Nichols gift box!
---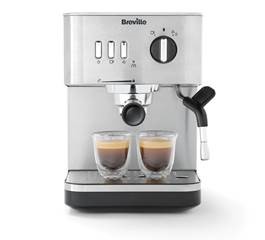 Breville Bijou Espresso Maker
£199, Argos and Very

Making great coffee at home has never been simpler with the affordable Bijou. It brews perfect coffee every time, with an inbuilt, cool-touch steam wand for creating velvety microfoam milk, for lattes, flat whites, cappuccinos and more. It also takes up minimal space on the countertop due to its sleek design.
---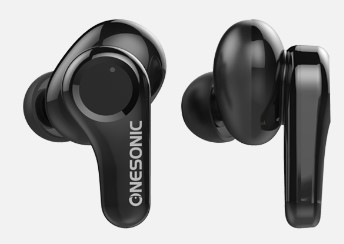 ONESONIC MXS-HD1 Noise Cancelling Earbuds
£109.99 from onesonic.co.uk
The ONESONIC MXS-HD1 earbuds with Active Noise Cancellation and high definition audio deliver the ultimate music listening experience. Ergonomically designed for maximum comfort, with changeable silicon tips to fit every ear. Sweat and splash resistance means you can enjoy your activity worry free, with 5 hours play time per charge. The earbuds are Apple and Android compatible, and work with Siri and Google Assistant.
---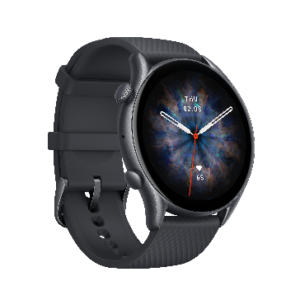 Amazfit GTR 3 Pro
£179, amazfit.com
The GTR 3 Pro is a powerful, easy-to-use premium smartwatch with cutting-edge health and fitness features and a classic round design, with an Ultra HD Display, independent music storage and 4-in-1 health measuring powered by BioTrackerTM 3.0.
---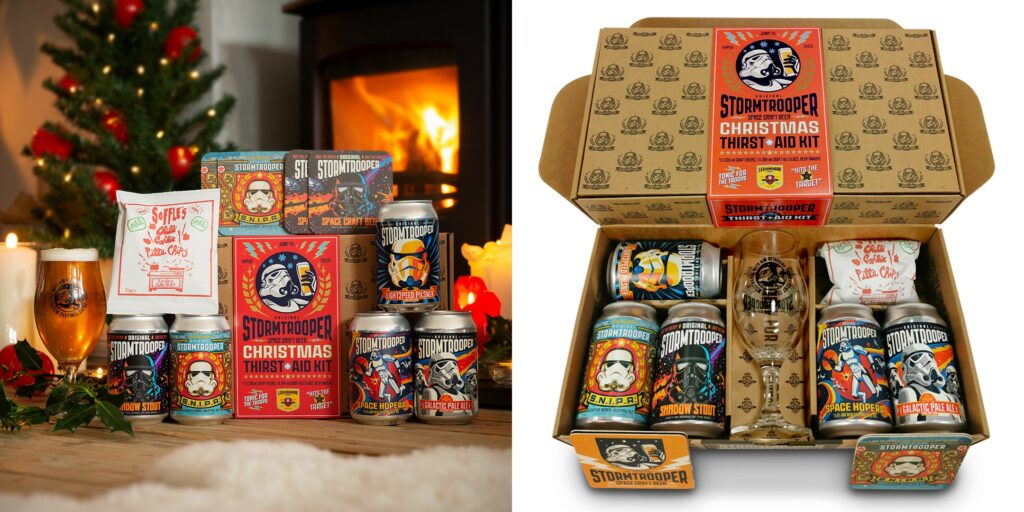 The Stormtrooper Craft Beer 'Thirst Aid Kit'
£20.99, www.originalstormtrooperbeer.com
This special festive craft beer assortment features five 330ml cans from the Stormtrooper Beer range, an iconic Tactical Craft Ale glass made from toughened, nucleated glass, a bag of delicious beer snacks and four beer mats, all packed into a fabulous custom gift box.  Contents:
1 x 330 ml  cans of S.N.I.P.A. – Situation Normal India Pale Ale (4.4% ABV – suitable for Vegans)
1 x 330 ml can of Galactic Pale Ale (4.8% ABV – suitable for Vegans)
1 x 330 ml can of Lightspeed Pilsner (5.0% ABV)
1 x 330 ml can of Shadow Stout (6.6% ABV)
1 x 330 ml can of Space Hopera New England Pale Ale (6.6% ABV)
1 x 384 ml / 13.5 fl. oz. Original Stormtrooper toughened Craft Ale Glass
1 x Pack of beer snacks
4 x Original Stormtrooper beer mats
---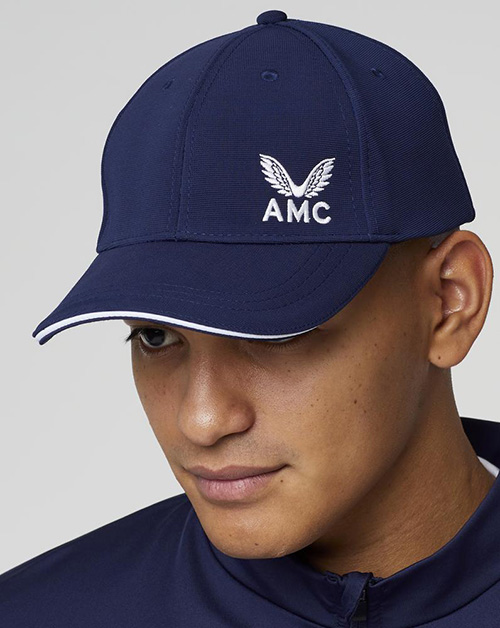 Navy AMC Cap
£30, castore.com
This cap is a great gift for everyday wearing, perfect for on the tennis court or golf course. It's ideal for high-intensity exercise with a sweat-wicking inner lining and anti-bacterial tape to prevent any odours.  It's also super-fast-drying, breathable and lightweight.
---