Book Buzz – The Ones To Read In 2022
---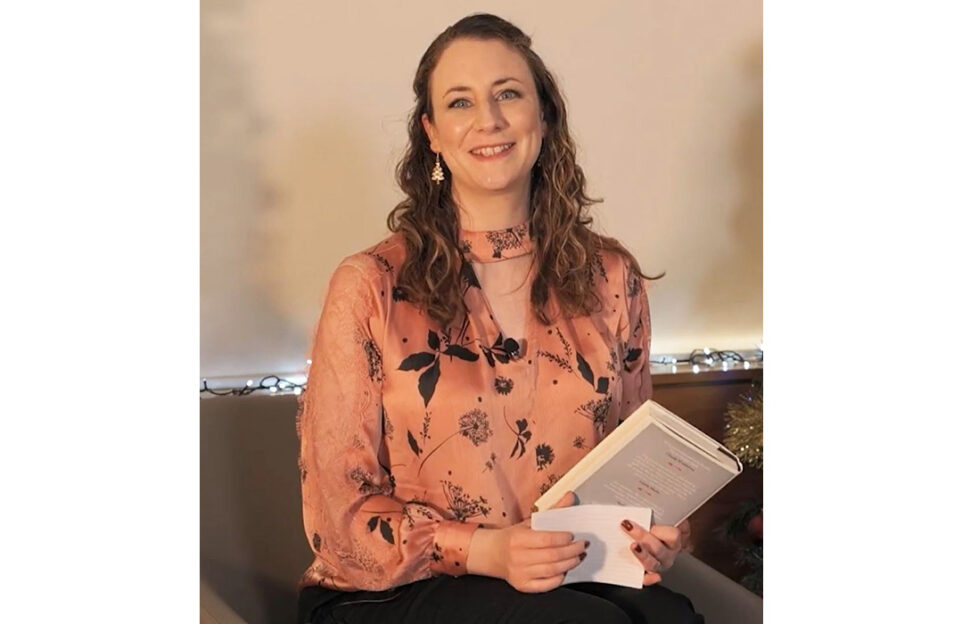 Susan Watson, My Weekly's Fiction Editor
I'm lucky enough to receive some advance copies of books before they're published and, my goodness, 2022 is going to be such a good year for fiction! New releases from old favourites plus amazing debuts… there's such a brilliant array of talent! Which ones will you pick up in 2022? Here are some of my recommendations…
Wahala by Nikki May, Doubleday, HB, £14.99. Out January 6.
This is the book on everyone's lips – acquired in a nine-way auction and already being made into a major serial for the BBC, Wahala is a razor sharp book about friendship that will have you on the edge of your seat as you laugh and cry your way through each chapter.
Ronke, Simi and Boo are three mixed race friends living in London and when Isobel, a friend from their past, arrives in town, she is determined to "fix" their futures for them. However, when Isobel is driven to a terrible act, the women are forced to reckon with the past.
With a cast of engaging characters, this bold tale of friendship, race and love will leave you marvelling at this fresh new voice in fiction.
---
The Maid by Nita Prose, HarperCollins, HB, £14.99. Out January 20.
Set in the Regency Grand Hotel, Molly the maid goes largely unnoticed by many of the guests as she cleans away their grime – but she knows plenty about them… and the secrets they hide.
When Molly discovers a wealthy guest, Mr Black, dead in his bed, it's not long before Molly finds herself embroiled in the investigation into his death.
Molly will capture you heart immediately with an inventive and highly original plot, it's no surprise that this is going to be made into a film by Universal.
---
In 1926, Agatha Christie, who was at the height of her fame, disappeared for 11 days, sparking a massive search. No real explanation was ever given and Agatha remained tight-lipped on the subject.
In this clever novel, that 11 day period is reimagined and told from the point of view of "the other woman" – Nan O' Dea who, in the book, is having an affair with Agatha Christie's husband.
This book is not simply a murder mystery – the clever storytelling takes us all the way to Ireland to delve into Nan's heartbreaking past and makes sense of her actions in the present.
A story of heartbreak, love against the odds and revenge, this is an absorbing read.
---
Find Her First by Emma Christie, Welbeck, PBO, £8.99. Out January 20.
Set against the backdrop of Portobello, Edinburgh, this twisty Scottish thriller sees a missing woman's ID badge found at the home of a suspected killer. Meanwhile, Stef's husband, Andy Campbell, harbours a secret about the whereabouts of his wife.
This cleverly plotted mystery is full of twists and you'll be hooked from the very first chapter.
---
This is the third book from Lucy Foley and this time she brings us a contemporary mystery set in Paris. When Jess travels to the city to visit her brother Ben, she arrives to find his luxury apartment empty. Soon she discovers that the other residents of swanky No.12 Rue des Amants are keeping many secrets – and could hold key information about Ben's sudden disappearance.
This fast-paced thriller is full of drama and tension with massive jaw-dropping twists that makes this book quite simply unputdownable. I read it in just two nights!
---
The sparkling seaside village of Merle Bay is the perfect place to make a fresh start. Katie is escaping a teenage trauma and Robyn is hoping the fresh sea air might heal her marriage as well as her scars. Meanwhile, Grace is hoping to find the strength to move on from a heartbreaking loss.
When they meet on Seaglass Beach one day, it's the start of a firm friendship between the trio – can they help each other make peace with the past and find the new beginnings they all crave?
Uplifting, inspiring and full of hope, this is Cathy Bramley at her finest.
---
As a mum of two toddlers, I really enjoyed reading the hilarious The Unmumsy Mum so I was thrilled to receive an advance copy of Stepping Up, the author's debut novel.
Beth's biggest commitment is Friday drinks at the village pub but following an unspeakable tragedy, she finds herself guardian to her niece and nephew and it's not long before she finds herself seriously out of her depth. Luckily she has her best friend Jory on hand to help…
Sarah's trademark humour in her writing comes through, even while dealing with a such an emotionally tough subject. Tender and brilliantly written, I loved this debut novel.
---
After The Rain by Lucy Dillon, Penguin, PB, £7.99. Out March 17.
Tara Hunter is a therapist on a mission to restore Longhampton's community sprit after catastrophic flooding, but she's finding it hard because her own life is crumbling. On top of everything else, Tara's estranged father returns and she also finds herself focussing more than she should on Dr David Dalloway, the Wellness Centre's new star counsellor. Will she manage to break through the clouds and find a little sunshine?
This new novel, from the author of Unexpected Lessons In Love, will tug at your heart strings as Tara tries to negotiate a world of new possibilities after the storm has passed.
---
This is a love story that begins with a misdirected email leading to online correspondence between Nick, a writer who's yet to write his masterpiece, and Bee, a dressmaker. As the emails fly back and forth and they reveal secrets and get to know each other, eventually they decide it's time to meet in person. However, it's not long before they discover a rather large obstacle stands in their way…
I absolutely adored this highly original take on a love story. The characters were brilliant and I loved the intimacy that developed between them both as their relationship blossomed. This book will stay with you for a long time – and it has one of the best twists ever!
---
When I first heard about this book with an impossible dilemma at the heart of the story, I couldn't wait to read it – and it was every bit as heart-stopping as I hoped it would be.
Could you kill another person to save your own child? That's the dilemma heart surgeon, Dr Anna Jones is faced with when she returns home to find her son has been kidnapped and she receives news that the only way to save him is to kill a high-profile patient on the operating table.
Tense and compelling, this is a real nail-biter of a thriller. It will get your heart racing as you speed read through to the last page!
---
Look out for book reviews and great fiction in My Weekly and My Weekly Special, plus pick up our pocket novels every two weeks! Available in supermarkets and newsagents, or as money-saving subscriptions. Check out the latest deals below…