The Library | Bella Osborne
---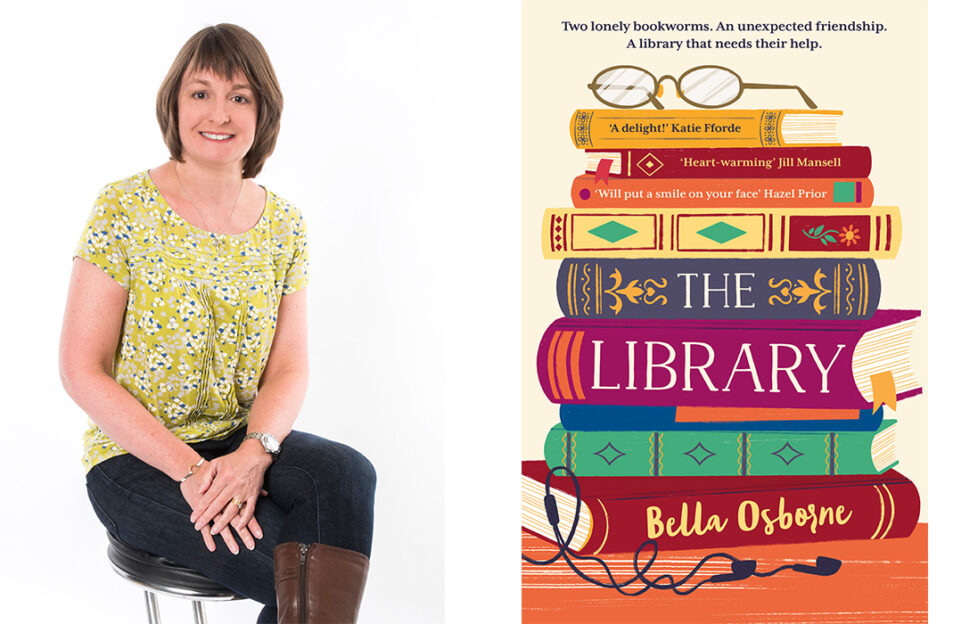 REVIEWED BY LINDA HILL
If ever there was joy in book form it's The Library by Bella Osborne. It is utterly glorious.
It's hard to convey what a charming, affecting, uplifting and entertaining read it is. What could be better than to read a story based around a library that references lots of other wonderful books, and makes the reader feel every bit as much part of the story as Maggie and Tom? This means that the impact of reading The Library lasts long after the story has been enjoyed.
So many readers will recognise the fight needed to keep open a library and the passion for books conveyed in the story. It's as if Bella Osborne is speaking directly to the reader or writing about their own experiences.
Secrets and darker themes
However, The Library is about so much more than just retaining a local facility. Within this captivating narrative there are secrets, darker themes and a wonderfully sensitive uncovering of loneliness and the basic human need for connection. It is impossible not to be completely immersed in the story.
Bella Osborne illustrates to perfection how our past and current actions impact on not only our lives, but those of others with whom we come into contact.
Superbly depicted characters
The contrast of Tom's first person narrative with Maggie's third person emphasises their age gap and heightens their respective parts in the story, making it all the more entertaining.
It is Tom's life now and Maggie's past actions that have such huge impact. They are both superbly depicted characters. The natural dialogue between the two makes them feel absolutely real, ensuring that the reader cares about them deeply.
Humour and poignancy
The humour that ripples through Maggie's feistiness and Tom's social ineptitude is so warmly presented by Bella Osborne that there are some real laugh out loud moments. This humour creates even more poignancy when contrasted with the more emotional aspects of the story, but also brings sheer delight to the reader.
The Library is a story about love, grief, friendship and forgiveness. However, it is equally written with love and understanding of what makes us human. It is completely relatable and simply wonderful.
It would be hard to have enjoyed The Library more. I cannot recommend it highly enough.
The Library by Bella Osborne, published by Aria, RRP £8.99 PB. Out January 6, 2022