The Key in the Lock | Beth Underdown
---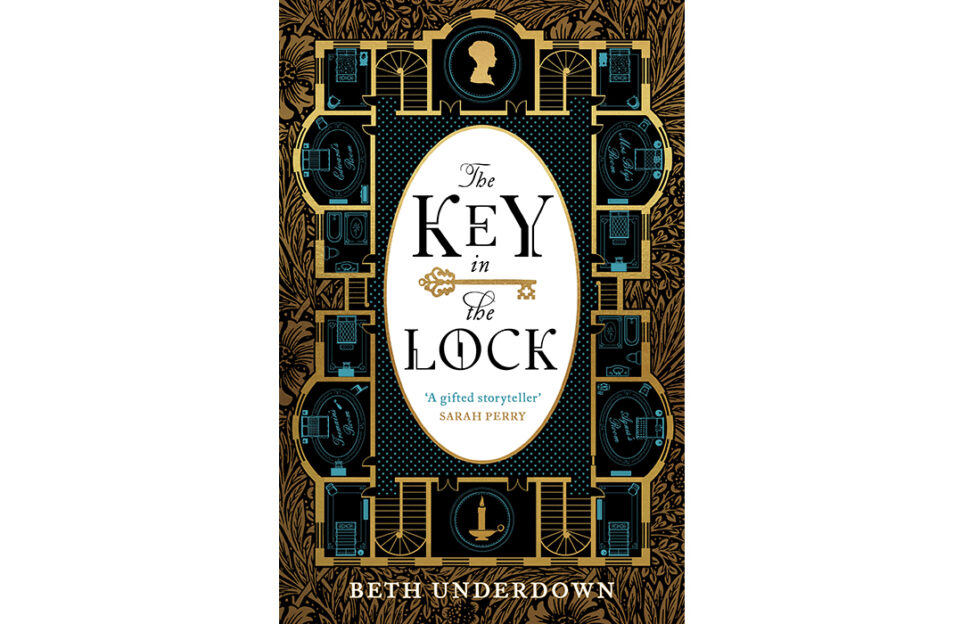 REVIEWED BY LINDA HILL
The Key in the Lock is a superb narrative that ensnares the reader in a web of deceit, desire and gothic mystery…
Beth Underdown weaves her two timelines, of 1888 and 1918, together with such dexterity that she leaves the reader reeling as aspects of the story are revealed. The way the two threads are combined is so satisfying and dramatic that I found I was holding my breath at times. The past echoes through Ivy Boscawen's life so that I found myself desperate to know the truth about what had happened. Add in hints of ghostliness and beautifully crafted prose and The Key in the Lock is a story that is truly mesmerising.
I loved the naturalistic and historically authentic dialogue, the lowering, threatening creepiness of Polneath and the sensitive uncovering of character that make this such an affecting book.
Passion and jealousy
The plot is dramatic, hugely entertaining and frequently surprising, making for a compelling and exciting read. It's no spoiler to say there's peril, history, passion, jealousy and revenge rippling through events so that it's tricky to know just who to trust until the brilliant conclusion.
The characters are so captivating in drawing in the reader. Ivy Boscawen's voice is crystal clear, making it feel as if she's speaking to the reader alone and making them complicit in her actions and the story. There were moments when I cheered for her – quite literally – only to find she spared herself nothing, so that I had to reassess everything I thought I knew about both Ivy and all the others in the story.
A remarkable and atmospheric read
I thought Beth Underdown's ability to present readers with the truth about the people in the story, only to have it swept away or altered was, quite simply, magnificent. What she does so well is to illustrate how little we know ourselves, let alone those around us.
The themes in this story are completely gripping. Beth Underdown takes grief, bravery, cowardice, science, truth, feminism and social hierarchy and weaves them into a story that is quite remarkable. I think this book would reward being read time and again.
I found The Key in the Lock a deliciously atmospheric narrative that swirls with mystery and intrigue and I loved every moment of reading it. Don't miss it!
The Key In the Lock by Beth Underdown is out January 27, 2022 (Penguin, RRP £14.99 HB, £7.99 EB) and available from Amazon.
---
Pick up the latest issue of My Weekly, on sale Jan 25-Feb 1, to read an exclusive short story, A New Path, by Beth Underdown. 
Packed with feelgood content, it's just £1.60 from newsagents and supermarkets. Or subscribe for a great money saving deal.