Young Love
---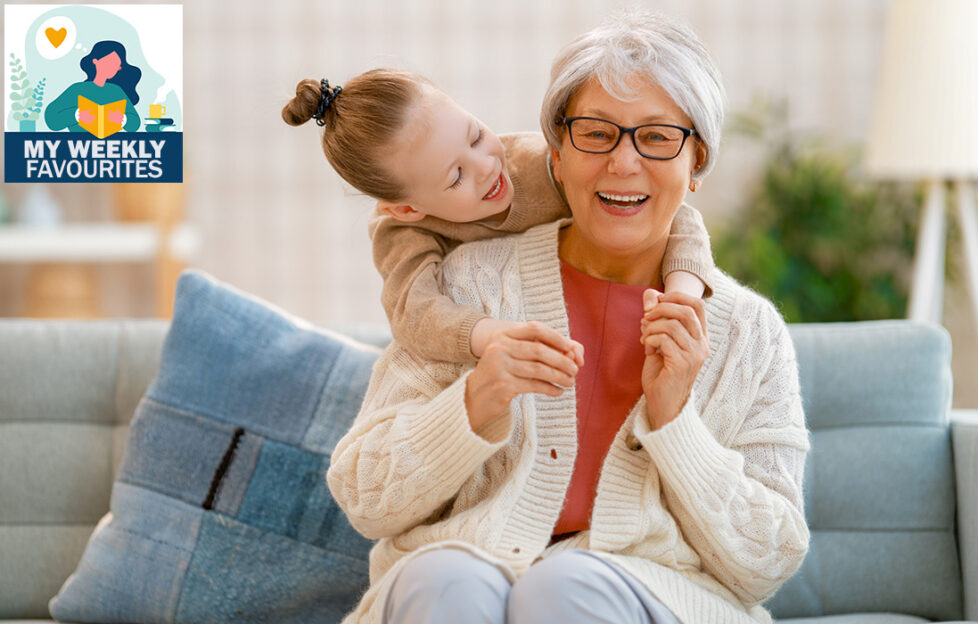 Pic: Shutterstock
It seems Carrie's toddler granddaughter has a better social life than her, but that may be about to change…
"Look, Meg! Valentine's Day and all we get is an electricity bill through the letterbox," Carrie announces to her granddaughter with mock concern.
Not that she's been expecting a card. Ever since Jack passed away two years ago, bills and junk mail are the normal postal items to be delivered.
Meg giggles. At two years old she's happy just to pick up the envelope and hand it to her granny.
"Tell you what, Meg!" Carrie lifts the little girl into her arms and kisses her. "We'll go to Pumpkin Club this afternoon and see Poppy and her granny Kate. We can drink ourselves silly on orange juice and tea, and eat chocolate cake, if they have any, that is."
Meg giggles again.
She's a happy child, content to do whatever Carrie arranges for her, especially if the activity involves meeting other little ones.
She loves her gran and always enjoys their visits to the baby and toddler club.
While she's preparing the two of them for the afternoon, Carrie can't help reminiscing about Valentine's Days she remembers from a few years ago.
Jack had been an incurable romantic – the roses and chocolates sort – and Valentine's Day had been his speciality.
There would be a huge card with a handwritten romantic poem inside, a dozen long-stemmed roses delivered to the door and an intimate meal for two.
"You're a super mum," he'd say.
Carrie liked to think she was an OK gran too, even if she was often very lonely. At any rate, she loved it when she got to care for her precious granddaughter.
---
The afternoon is bright but chilly as the two of them set off on the short walk to the village hall where the Pumpkin Club Baby and Toddler gatherings take place each week.
By the time they arrive, Carrie and Meg have cold noses and rosy cheeks.
"Glad you could make it." Kate greets her friend. "I'll get you a mug of tea."
"Ooh, it's lovely and cosy in here," laughs Carrie. She pulls off Meg's woollen mittens and hat.
It's almost as if the weight of her lonely existence is lifting in the warm, friendly atmosphere.
Once released from her pushchair Meg's off and away immediately, running unsteadily between Poppy and the other children.
The mums, grannies and even a few dads and grandads stand around in a relaxed group, keeping a watchful eye on the little ones while they share slices of chocolate cake and drink cups of tea.
"You both look well today."
Carrie turns to the rather attractive older man who's addressing her. She's noticed him before in the group.
"Thanks," she says, aware that an unwanted blush is adding to her already outdoor-bright cheeks.
"I'm Tom."
Carrie notices that 'Mr Dapper' has dimples too.
He holds out a hand. Carrie shakes it and smiles shyly.
"And what's your little granddaughter called?"
"Meg."
"She's a bundle of energy, isn't she – like my grandson Arthur. He likes to be on the go all the time –"
Tom pauses to comfort Arthur who's toppled over. Carrie wonders if she might do the same when Tom next bestows his devastating smile on her.
"Watch your step with that one." Kate is beside Carrie with a mug of tea. "He's flirting. I reckon he's married.
"Sometimes a woman called Ann with the same surname brings Arthur to the group. I think it's his wife. To be honest she looks young enough to be his daughter."
"I'm not going to run off with him," laughs Carrie. "We only said hello!"
"OK, but don't say I didn't warn you," says Kate sternly. "Now drink your tea and enjoy your Valentine's Day!"
---
"Let's go to the supermarket and get something nice for tea," Carrie says to Meg when Pumpkin Club is over.
To Carrie's surprise Tom is in the checkout queue when she and Meg get there.
Carrie has a swift sneak view of his trolley, which consists of meals for one and some toddler food.
"Have to shop for myself today," says Tom cheerfully. "My daughter Ann's at a meeting and won't be back until later."
Carrie has inadvertently placed Meg's pushchair side by side with Arthur's.
The two children stare at one another. Then Meg reaches out to Arthur.
"Well I never! Look at those two holding hands," says Tom laughing. "They seem ever so keen to be mates, don't you reckon?"
"Well it certainly looks like it." Carrie sneaks a sideways glance at Tom.
Catching her eye, with a bottle of red wine in his hand, he says, "So, I was thinking – when the grandchildren have gone home, how do you fancy a date with a new mate?"
Our My Weekly Favourites series of lovely feel-good fiction from our archives continues on Mondays and Thursdays. Look out for the next one.
Don't forget – you can find brand new, uplifting short stories every week in My Weekly magazine! Subscribe now for a great money-saving deal, or enjoy one of our Little Escapes short story collections.