14 Secrets To Long-Lasting Love!
---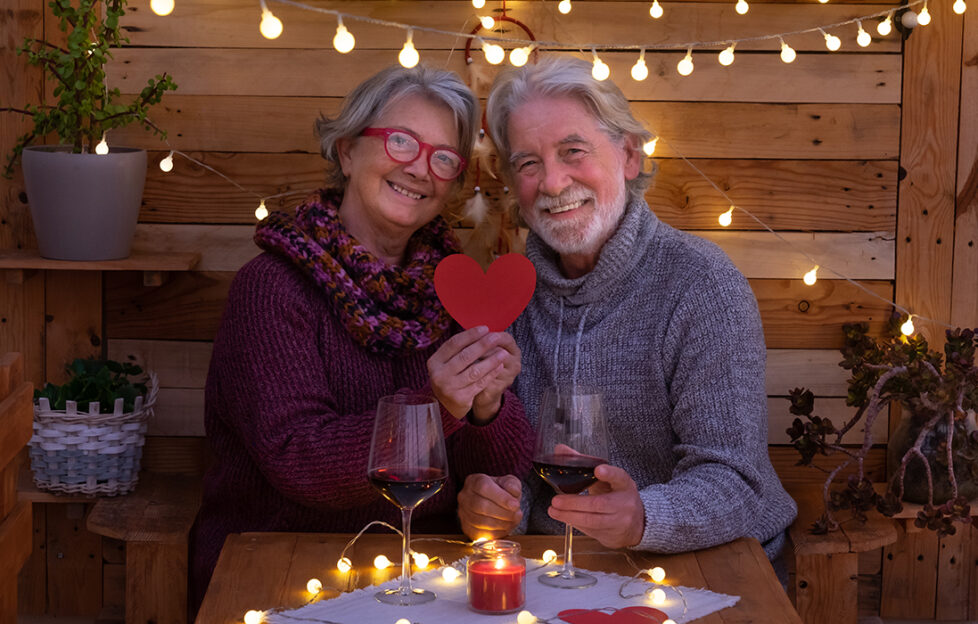 Pic: Shutterstock
February 14 is traditionally the most romantic day of the year, but do you really have to make grand gestures to show someone how much you care? It seems it's the little things that make a difference according to the residents at Bupa's care homes across the country, who share their tips for everlasting love…
With nearly 200 years of happy marriage between them, three couples who live at Bupa's Ashley House in Gloucestershire reveal their secrets to a happy relationship.
Jack Priestly (99) and his wife Grace (98) have been married 74 years and met in Plymouth when Jack was serving in the Navy. They put finding the love of your life down to fate and will be celebrating Valentine's with a movie night at the home.
"For Grace and I, our love has blossomed throughout our 74 years together," shares Jack.
We have found that being tolerant and understanding and finding the humour in any situation, are wonderful ways to keep your love burning bright.
Sixty-one years after their wedding day, Vivienne Robbins (87) has advice for couples wanting to go the distance. She comments:
Make sure you always talk things through together and really try to understand your partner and be patient with them. That, alongside always being loyal, is a great foundation for love.
She's planning to celebrate Valentine's Day at the home with her husband Gerald, 88. The happy couple – who say it was love at first sight – say their happiest memories shared together are of the safe arrival of their two daughters.
Ron and Joyce Kelsey – both aged 79 – are another couple celebrating Valentine's Day at Ashley House. Having first met at school when they were 13, they have now been married for 57 years. Their best memories are getting married and being blessed with three children, and now nine grandchildren!
Ron commented:
It was love at first sight for me. As soon as I saw Joyce, I knew she was the love of my life and that I had to ask her out. 57 years later and I am so glad I did!
Joyce reveals her secret to long-lasting love with Ron. "Try to make sure you never go to bed angry with each other. Ron and I always give each other a good night kiss to show that, no matter what little disagreement might have occurred, we always love each other."
14 top tips from the Bupa residents…
1.       Be honest, take your vows seriously and love each-other for the rest of your lives
2.       To always look after each-other
3.       Always spend time together
4.       Tell your partner how you feel – let them know you love them and appreciate everything they do
5.       Sing, cuddle, listen and talk to your partner!
6.       Tolerance, humour, understanding and sharing
7.       Don't look for a partner; they'll come to you
8.       Make every day a happy one
9.       Give and let give
10.   Never go to bed angry with one another
11.   Always give each-other a good night's kiss
12.   Try to understand your partner and be patient with them
13.   Be loyal – it's a great foundation for love
14.   Find the humour in any situation – it'll keep your love burning bright
So, this Valentine's Day, why not take their advice and show your loved one how much you care?
---
Enjoy romantic short stories in My Weekly every week, including exclusives from big name writers. Here's our latest issue, on sale now!