Cocos Organic Vegan Buttermilk Pancakes
---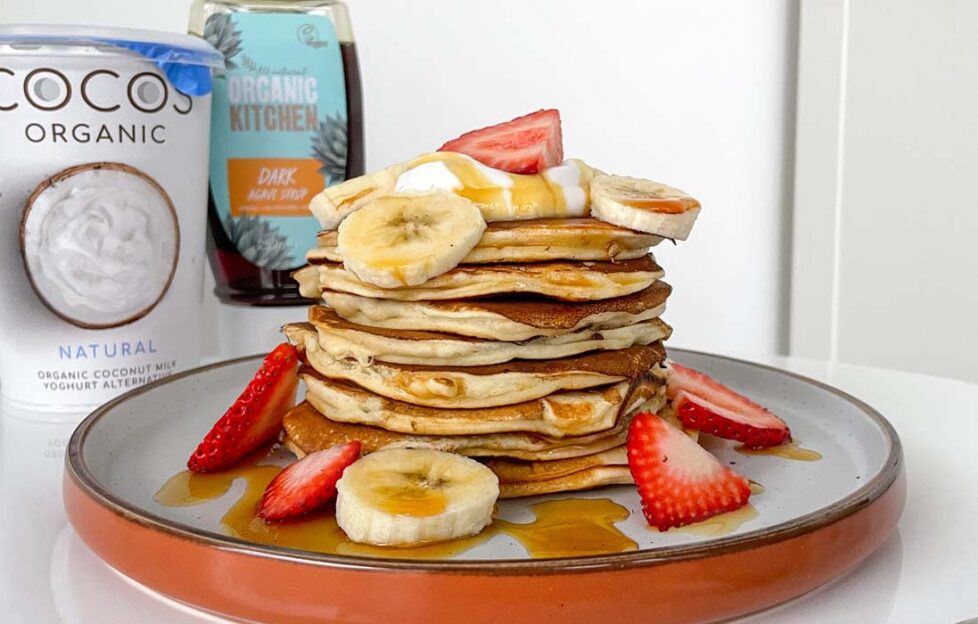 Cocos Organic
Who needs dairy when you can have creamy pancakes using organic coconut yoghurts and kefir.
Cocos Organic, an independent and family-run dairy free brand have whipped up this yummy Vegan Buttermilk Pancake recipe!
Preparation time: 10min
Cooking time: 10min
Serves: 4 (12 pancakes)
Sift the flour into a large bowl, add the caster sugar, baking powder and salt and mix.
Whisk in the melted coconut oil, vanilla extract and 375ml of the coconut milk kefir to create a smooth batter, about the consistency of thick double cream – if the batter seems a little thick, add the remaining coconut milk kefir to loosen.
Melt a little coconut oil in a large frying pan, add a large spoonful of the batter for each pancake, you may fit 2-3 in the pan at a time. Cook over a low heat for 2-3min or until small bubbles start to appear.
Flip over the pancakes and cook for another 2min or until pale golden and well risen.
Transfer to a serving plate and keep warm while you repeat with the remaining batter to make 12 pancakes. Add your favourite toppings before serving.
---
Got an appetite for pancakes?
Fancy some more pancake recipes?
Or even discover our best pancake buys, all in our perfect pancake guide!