Discover The UK's Hidden Holiday Gems With These Staycation Swaps!
---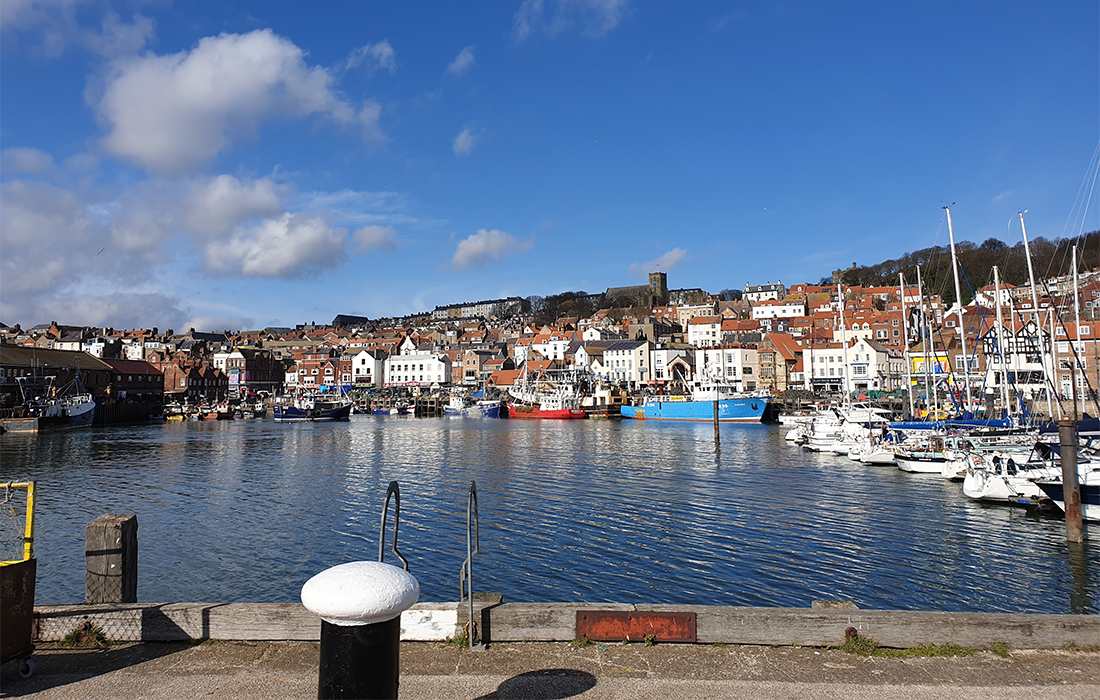 Holidaying at home has never been so popular. While the pandemic brought a shattering blow to the travel industry, it also brought a newfound love for the staycation. Even with international travel restrictions now easing, ­interest in holidaying within the UK continues to soar.
We in the UK are spoilt for choice when it comes to amazing holiday destinations. Yet many are overshadowed by those top spots Brits repeatedly flock to.
Popularity can mean that properties in high demand areas are difficult to book and pricey too, while those peak times, like school holidays, can end up being overcrowded.
Joanne Tapping of LodgeHoliday.com says, "With holiday parks, cottages and lodges in high demand, it can be easy to miss out on securing that must-have holiday spot, not to mention feeling overwhelmed by the choice.
"There are so many hidden gems to consider that offer the same holiday experience, be it a beach, adventure activities or heritage and culture sites to visit – all of which our selection of properties can offer."
Here, Jo offers an insight into some alternative holiday destinations which offer the perfect staycation getaway.
If you love North Wales, why not try Northumberland?
Wales has seen a huge increase in popularity, a trend that seems set to continue for 2022. But, if you're looking for an alternative, then Northumberland hits the spot.
With a fantastic choice of adventure and outdoor activities, golfing, beaches and mountainous landscapes, this area is a great choice for families, groups of friends and couples.
In particular, why not visit Coquet Valley, which sits in the heart of a sheltered valley surrounded by mountains and winding walking paths. Plus it's a 40-minute drive to a beach and has beautiful views.
Coquet Valley Cottages from £350 – £750 for a 3 or 4-night break, depending on cottage and time of stay.
If you love The Lakes, why not try Yorkshire?
No one can deny the beauty of the Lake District, and its appeal for a short break, especially in the autumn and winter months. But where else can you experience the dramatic scenery and a log fire to warm those toes after a day of walking?
Yorkshire offers a perfect escape for rugged mountain landscapes, walking and wildlife, along with many opportunities to visit historic sites and museums.
Allerthorpe Golf & Country Park is close to the North Yorkshire Moors for walking and the historic steam railway, and has wonderful woodlands, waterfalls and fishing sites all nearby. There's also the tempting opportunity to visit historic, bustling York for a spot of retail therapy.
Allerthorpe Golf & Country Park, around £199-£255 per night, depending on property and time of stay
If you love Cornwall, why not try Scarborough?
The British have a great love affair with Cornwall, but its popularity also makes it an expensive choice.
Why not consider holidaying further north, and try Scarborough instead? With its breathtaking cliff views, coastline, beaches and charming towns like Whitby and Filey, it's a fantastic seaside holiday destination.
And who can resist Whitby's famous fish and chips?
Stay at Cayton Bay for £350 – £1299 for 3-7 nights depending on time of year and length of stay
If you love Norfolk, why not try Lincolnshire?
Norfolk's sandy beaches and wide skies make it a big draw, but have you considered Lincolnshire?
With boating and birdwatching, quaint villages and marvellous market towns, not to mention the choice between a gorgeous coastline and vast country parks, it is a great alternative.
Tattershall Lakes Country Park is a 30-minute drive from the beach and five minutes from the magnificent, 15th century Tattershall Castle, while offering lodges with private hot tubs.
Tattershall Lakes Country Park from £275 for a 3 or 4 night break, to £1199 for 7 nights, depending on time of stay
More about Lodge Holiday
LodgeHoliday.com is a family run business from the North East of England, which offers a variety of self-catering holiday lodges.
Launched in 2019 by Joanne Tapping and her husband Jay, together with their young daughters Lillian (3) and Georgia (1), LodgeHoliday.com works with a number of property hosts throughout the UK, including Northumberland and Yorkshire, to offer family and pet friendly holiday park lodges, some with private hot tubs or direct access to the beach.