The Book Share | Phaedra Patrick
---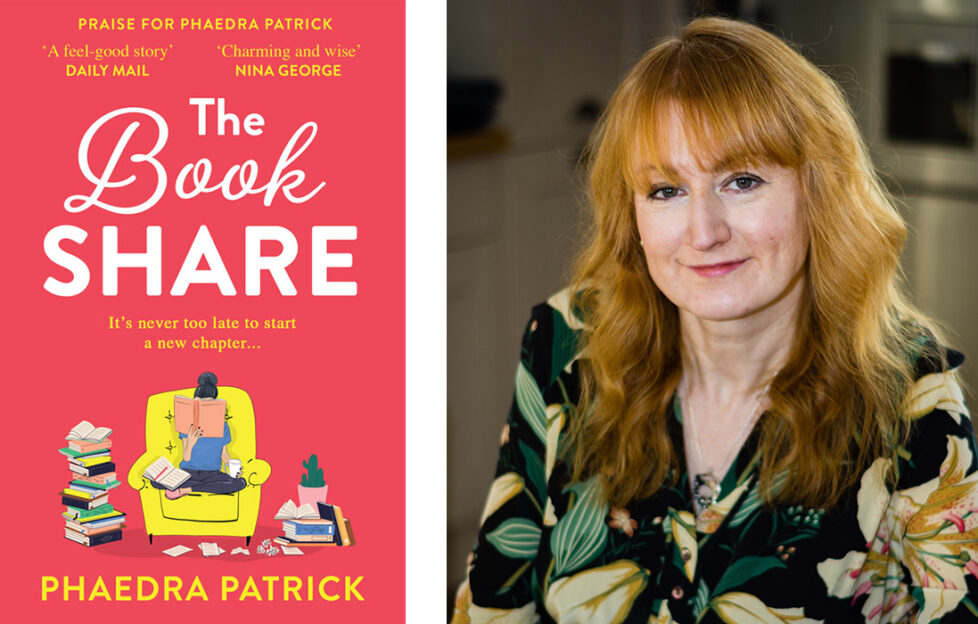 Review by Linda Hill
Warmhearted, realistic and engaging, The Book Share is a book lover's delight.
It's peppered with references to real books, and Phaedra Patrick provides a fascinating glimpse into an author's life and the publishing world. This is done with such authority that the reader has a greater understanding of the writing process and can discover all kinds of new reads, while thoroughly enjoying The Book Share in its own right.
There's intrigue, interest and inspiration to be found between the pages of The Book Share and I loved every moment of reading it.
The mystery of why Essie Starling became a recluse, the strange terms of Essie's will and the way Liv tries to uncover a hero for the fictitious Georgia Rory make for a hugely enjoyable narrative.
The Book Share has a really engaging, entertaining plot that speeds along in an engrossing story.
A personality pulsating through the narrative
Although Essie isn't physically present for the majority of the story, Phaedra Patrick has created her superbly. Essie's personality pulsates through the narrative so that despite her flaws it is impossible not to become mesmerised by her.
Layered on top of the bookish world and Essie's mystery is Liv's own life and her relationship with Jake. The reader isn't sure just how the story will be resolved until the final pages.
Phaedra Patrick presents so sensitively the way modern marriage can become subsumed in the minutiae of life that Liv's life is highly relatable.
Some unexpected surprises along the way enthral the reader too. I thoroughly appreciated the fact that Liv doesn't always behave as perfectly as she might. This made her feel more real.
There are affecting themes in the story that add texture. Different forms of deception thread through it, making the reader consider morality and truth.
We are all authors of our own narrative
I loved the way even more minor characters like Chloe learn a little bit more about themselves. But it is Liv's tale that is so uplifting, because she realises that her happiness is not dependent on memories, on other people's perceptions of her, or in hankering after someone else's lifestyle.
I so enjoyed The Book Share because underpinning an entertaining, engaging story is the wonderful message that we are all authors of our own narratives.
We just have to be brave enough to pick up the metaphorical pen and write our story. Great stuff!

There's an uplifting short story by Phaedra Patrick in this week's bumper My Weekly, which is chock full of springtime treats! £2.25 from newsagents and supermarkets (usual weekly price £1.60).
Find book reviews and new short fiction by big-name and upcoming authors in My Weekly magazine, and the monthly My Weekly Special. Subscribe for a great saving on the shop price.