Mary's Meals Is Needed More Than Ever
---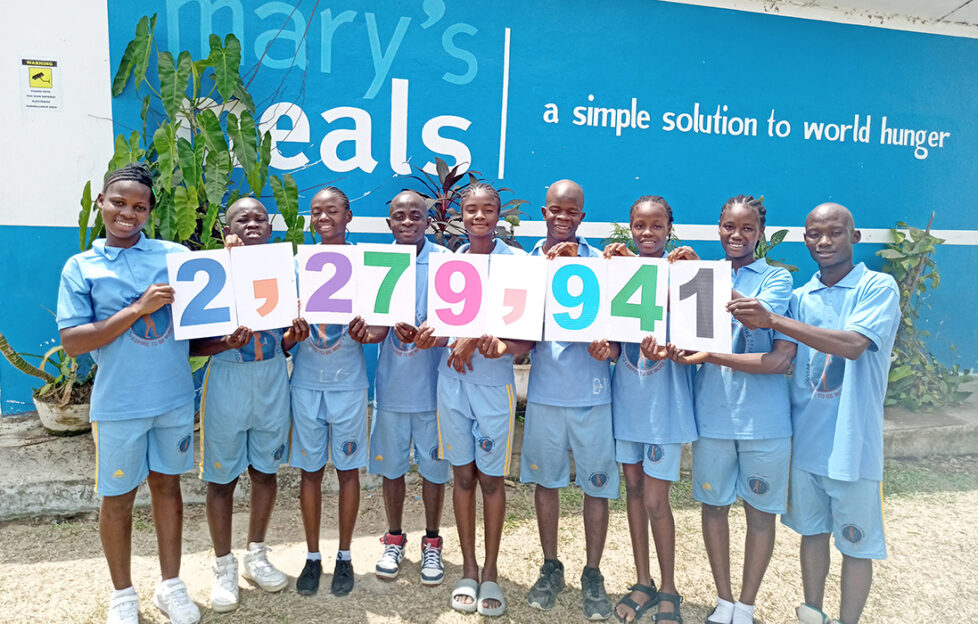 Pupils from Oscar Romero School for the Deaf in Liberia
Mary's Meals, My Weekly's charity partner, is now feeding 2,279,941 children every school day, and we're delighted that you, our readers, have continued to support this vital work through our Helping Hand Appeal. The total raised in My Weekly latest campaign will be shared soon, along with details of our next appeal. Daniel Adams from Mary's Meals explains why funds are needed more than ever…
Mary's Meals has announced today (Friday, April 1) that it is now feeding 2,279,941 children every school day, with funds raised in 2021 helping to expand the charity's school feeding programme in countries including Haiti, Madagascar and Yemen.
Despite this good news, Mary's Meals is pointing to a difficult year ahead – with conflict affecting some of the countries where it works, and the cost-of-living crisis hitting families in the UK and overseas.
Daniel Adams, executive director of Mary's Meals, says, "An incredible 2,279,941 hungry children will eat our life-changing meals today. This is only possible because of the kindness and generosity we witnessed throughout 2021, for which we are very thankful.
"However, we know that a difficult year lies ahead. Many of our dedicated supporters will be affected by the cost-of-living crisis here in the UK, and conflict and natural disasters continue to make our work overseas both challenging and indispensable."
Little acts of love
Recently Mary's Meals has helped children affected by cyclones in Malawi and Madagascar, as well as children fleeing war in Ethiopia. The charity has also started serving school meals in Yemen, a country enduring one of the worst humanitarian crises in the world.
Daniel continues, "It is easy to feel hopeless when faced with so much suffering. But every single thing that people do for our mission makes an enormous difference to the children who eat Mary's Meals – and these little acts of love are needed now more than ever before.
Despite the uncertainty ahead, we remain determined to keep our promise to the 2,279,941 children that we are reaching today, putting our hope in the continued generosity and kindness of all those who believe, like we do, in the importance of attracting children to school through the promise of a daily meal.
For more information on the work of Mary's Meals, visit marysmeals.org.uk.