Breakneck Point | T. Orr Munro
---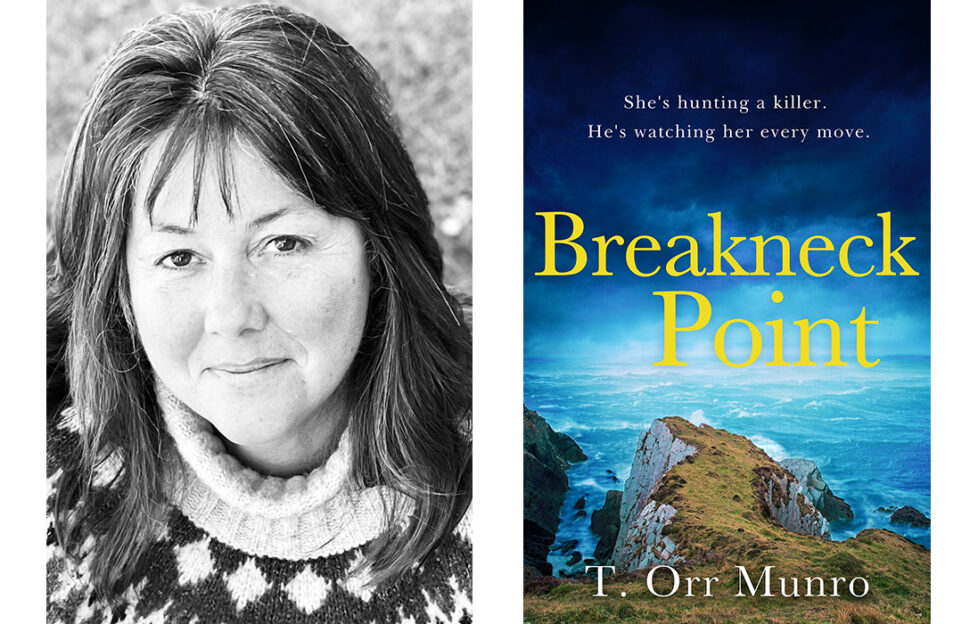 Author T. Orr Munro
REVIEWED BY LINDA HILL
This new crime debut from T. Orr Munro will have you utterly gripped from the start…
It's difficult to accept that Breakneck Point is a debut novel as T. Orr Munro's writing is exciting, genuine and convincing. It comes as no surprise to learn that, like Ally Dymond the protagonist, the author has herself worked in CSI because there's a reality to that aspect of the story that is fascinating. Breakneck Point is scarily believable.
It's refreshingly different to other thrillers because instead of the maverick detective lead, CSI Ally is a protagonist who likes evidence, order and things properly executed. Furthermore, it's clear who is committing the murders, so that the reader feels involved in the story, willing on Ally and wondering why the attacks are happening, rather than wondering who is involved. I really enjoyed this aspect because the tension mounts inexorably as Ally tries to bring the murderer to justice.
The Devon setting works perfectly…
Behind the pleasant tourist facade is the reality of poor areas, superstitious place names and as sense that all is not what it seems, so that there's an unsettling sensation of menace in where the events take place. Not only is Breakneck Point the ideal setting for much of the action, but the plot races along at breakneck speed too. It's one of those stories that doesn't let you put it aside because it's so exciting.
I thought Ally was a magnificently drawn character. She has intense professional integrity to the extent that it costs her her job, but at the same time she exemplifies perfectly a natural justice, so that she isn't afraid to break the rules to achieve the truth. Her relationships with those around her feel realistic and convincing and I have a feeling we're going to be hearing a lot more about her in the future.
The themes of Breakneck Point are skilfully woven into the story. T. Orr Munro shows just how relationships can be estranged, developed, warped and abusive as well as fiercely protective, loyal and loving so that all life, as well as several deaths, can be found here. What I thought was wonderful was that the story prompts the reader to question how they might behave in Ally's situation. There's an almost Shakespearean exploration of right and wrong that is riveting.
Breakneck Point is cleverly plotted, filled with realistic characters, and is fast paced and exciting. I have a feeling T. Orr Munro is going to be winning many crime writing accolades in future.
Breakneck Point by T. Orr Munro is out April 14, 2022 (HarperCollins, HB, £14.99, eBook £6.99) and available from Amazon.
---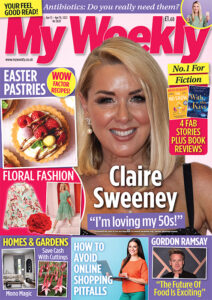 If you'd like a flavour of T Orr Munro's writing, we have a clever short story by the author, Third Time Lucky, in this week's issue.
Pick up the magazine from April 12-19.