Bridgerton Inspired Gardens
---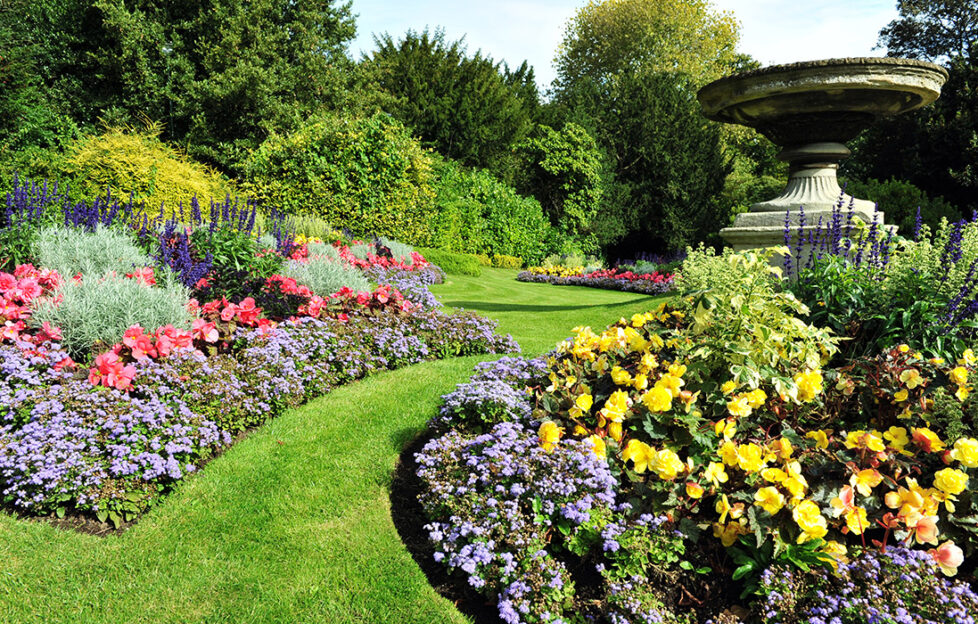 Pic: Shutterstock
Netflix's hotly anticipated Regency drama Bridgerton is back for a second season, and it seems we can't get enough! The show has already made history as the the most-watched English-language TV series in Netflix history, and as well as the sweeping storylines and magnificent settings, the extravagant lawns, water features and breathtaking flower displays make for a visual delight on screen. While we may not be able to recreate the opulent surroundings in our own home, we can add touches of "Regencycore" to our outdoor spaces, worthy of Lady Whistledown herself!
We caught up with Dobbies' Horticultural Director, Marcus Eyles, to find out how to achieve a pared-down version of the Bridgerton aesthetic.
Tidy up for a refined garden
Many of the scenes from Bridgerton see the characters walking through grand country estates full of ornamental topiary and impressive borders. On a smaller scale some well-groomed shrubs and colourful borders could make a bold statement in your own garden.
Marcus said, "A great way to get the Regency look as seen on the show is with creative topiary, which is the art of trimming trees and shrubs into shapely sculptures. This is a fantastic way to make a statement and give your garden a grand look and feel, however, it can take some time to perfect your sculpting skills. An easy alternative is to neaten up your shrubs and give them a good trim to ensure clean lines. This will give your garden structure and is a good way to give your beds and borders a tidy look without too much hassle."
Inject some colour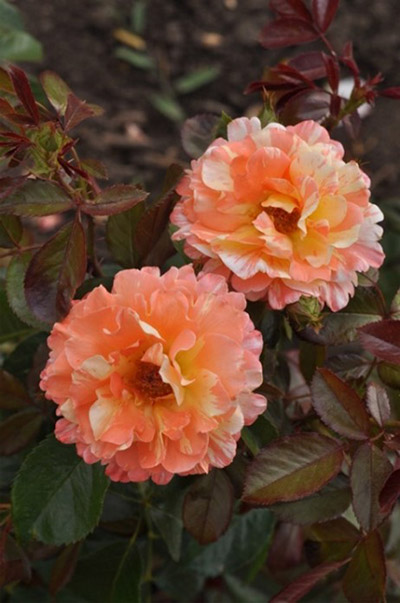 The grounds we see on Bridgerton are full of wonderful colour, and spring is the perfect time to brighten up your own garden with vibrant shades.
Marcus said, "Planting is one of the most enjoyable spring gardening jobs and you can achieve some fantastic Bridgerton colour with summer flowering bulbs like Dahlias, Bagonias, Lilies and Gladioli.
Cottage garden plants are a wonderful way to get the Regency look too, with hardy annuals like Nigella, Centaura and Calendula bringing a burst of colour when grouped together.
"Roses will also give your garden a romantic look and help mirror the spaces seen on the show. We have extended our own-brand Rose offering for 2022, and the new orange Rose 'Heart Warming' is a great choice for Regencycore aesthetics and is ideal for mixed borders with medium-sized perennials. This Rose blooms continually throughout the season, giving bud after bud of healthy new flowers – just make sure when planting, you mulch well and use peat-free compost."
Add height and drama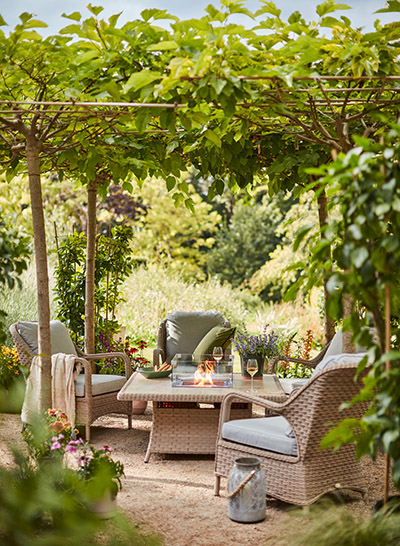 Climbing plants like Wisteria adorn the grand homes featured in Bridgerton, and to get the look, a statement pergola with climbing greenery would add a touch of grandeur to your own garden, and give you the perfect space to enjoy a spot of high tea in summer months.
"Climbing plants such as Clematis montana and Sweet Peas work well with most structures and will create a striking effect in any space," said Marcus. "With the option to have these plants growing up against a pergola, wall, or fence, they will add drama and height to your garden, and you can personalise the look by choosing flowers in a colour that complements the rest of your garden.
"If you don't have the space for a pergola, you can achieve height by grouping together potted plants of different sizes and colours on a raised display. Refresh your pots with early spring bedding plants like Pansies, Violas, Bellis and Primoses for instant colour that will add vibrancy and interest to your garden."
Complete the look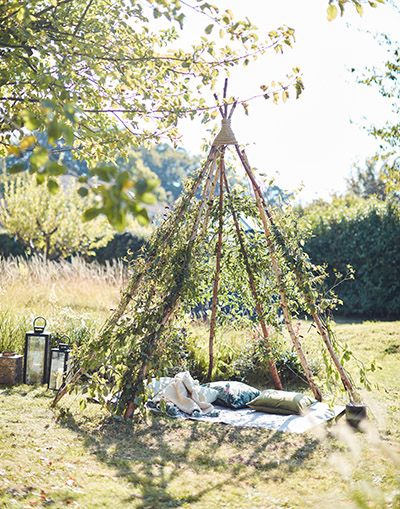 To complete your Bridgerton inspired garden, Dobbies' Contemporary Country range for SS22 has a wide range of gorgeous furniture inspired by the rolling green hills of the country that fits the Regency theme perfectly. From whimsical bistro sets with intricate detail, to romantic garden set ups, look no further for the perfect finishing touches.
To browse Dobbies' full Contemporary Country range, and for more gardening tips and inspiration, visit www.dobbies.com.
---
Every week inside My Weekly, Susie White brings the latest gardening news and tips from her cottage garden – don't miss it! Look at the wonderful plant selection in the DCThomson shop, too.