Fabulous Jubilee Days Out
---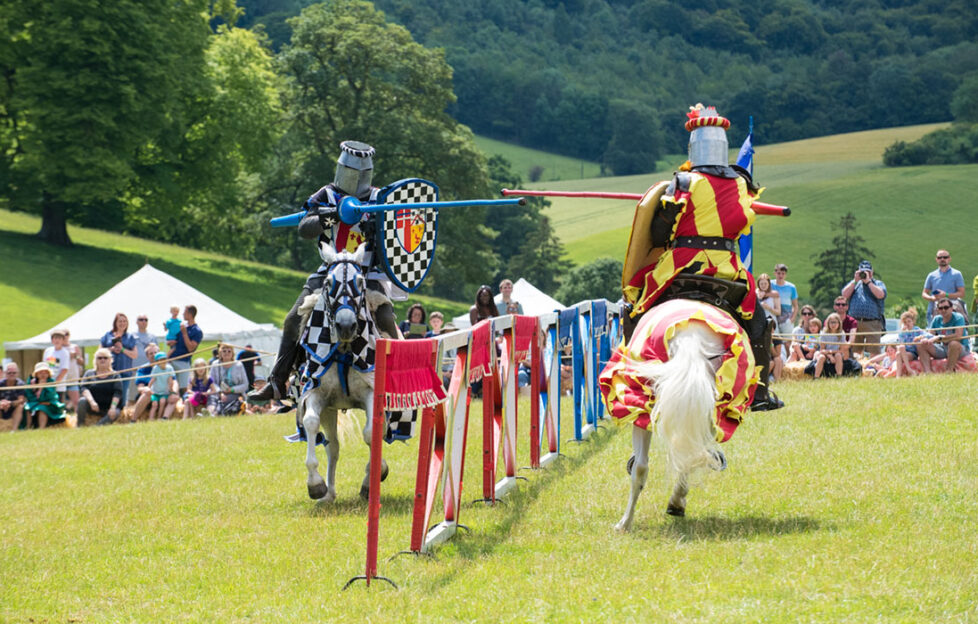 It's a once in a lifetime occasion, and the country is celebrating!
Here are some of the exciting things to see and do during this Platinum Jubilee summer…
Royal Jewellery And Outfits On Display
Buckingham Palace (July 2-Oct 22)
Windsor Castle (July 7-Sept 26)
Palace of Holyroodhouse, Edinburgh (July 3-Sept 25)
Magnificent jewels from Her Majesty The Queen's personal collection will go on display this summer to celebrate the Platinum Jubilee.
Each display explores a historic occasion in Her Majesty's 70-year reign through photographs, paintings, works of art, and items of The Queen's dress and jewellery.
At Buckingham Palace, official portraits of The Queen taken by photographer Dorothy Wilding weeks after the Accession will be shown alongside  jewellery worn for the portrait sittings. The Diamond Diadem and spectacular Delhi Durbar necklace will be among the pieces on display.
The Queen often wears brooches representing the emblems of Commonwealth countries. The Windsor Castle display will include the Canadian Maple-leaf Brooch; the Flame-Lily Brooch, the emblem of Zimbabwe, pinned to The Queen's mourning clothes when she returned from Kenya after the death of her father in 1952; and the Sri Lanka Brooch, presented during a State Visit to Sri Lanka in 1981.
At the Palace of Holyroodhouse, visitors will see a display of outfits worn by Her Majesty on occasions to celebrate the Silver, Golden and Diamond Jubilees. Alongside these will be a selection of items including the ceremonial key to the Palace of Holyroodhouse, presented to Her Majesty at the start of Royal Week at the Palace each summer.
Special Kynren Shows
11Arches Park, Bishop Auckland
June 3-4 and Saturdays from Aug 6-Sept 10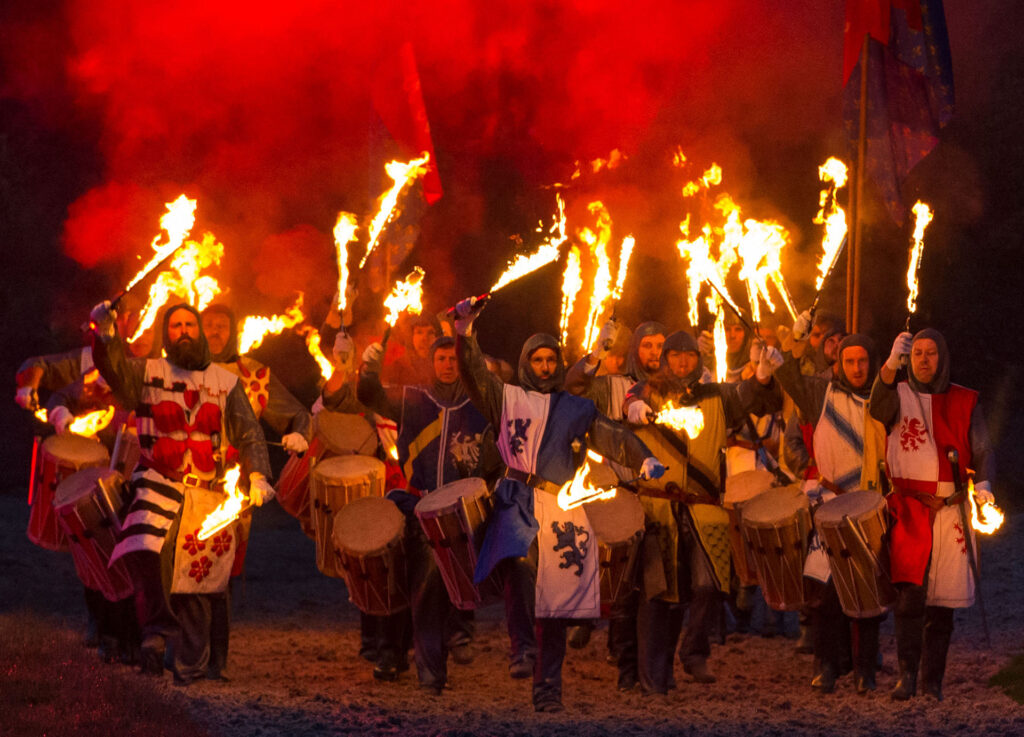 11Arches is donating 1,000 tickets to deserving local groups in the North East for a spectacular Platinum Jubilee performance of Kynren on June 3.
The first 400 are set aside for the Emergency Services (police, fire and ambulance) and NHS staff, as a thank you for their heroism during the pandemic.
The remaining 600 tickets will be made available to local groups and good causes. To nominate a group, charity or good cause for tickets to Kynren, email info@11arches.org.
In the multi-award-winning show the past 2,000 years are brought to life on a vast scale. From the fog of war to the heat of industry; from Romans to Victorians, the pomp  of royal ceremony to thrilling choreography and amazing stunts; Kynren is a breathtaking experience. Gates open at 6.45pm ahead of the live show at 9.15pm.
On Saturday, June 4 11Arches Park hosts Fina and the Platinum Street Party.
The adrenaline-filled equine show returns for a one-off Jubilee-themed performance.
After the show enjoy a live band, a live broadcast of the Platinum Jubilee Concert with open air dance floor, themed bars, entertainment and a giant street party.
At 9.30pm the evening will culminate with fireworks.
Nominate a group, charity or good causes for Kynren tickets via email, info@11arches.org.
For more information on both shows and to book tickets, visit www.11arches.com or call 01388 436033.
Jousting Jamboree
Stonor Park, Oxfordshire
Friday-Sunday, June 3-5, 10am-5pm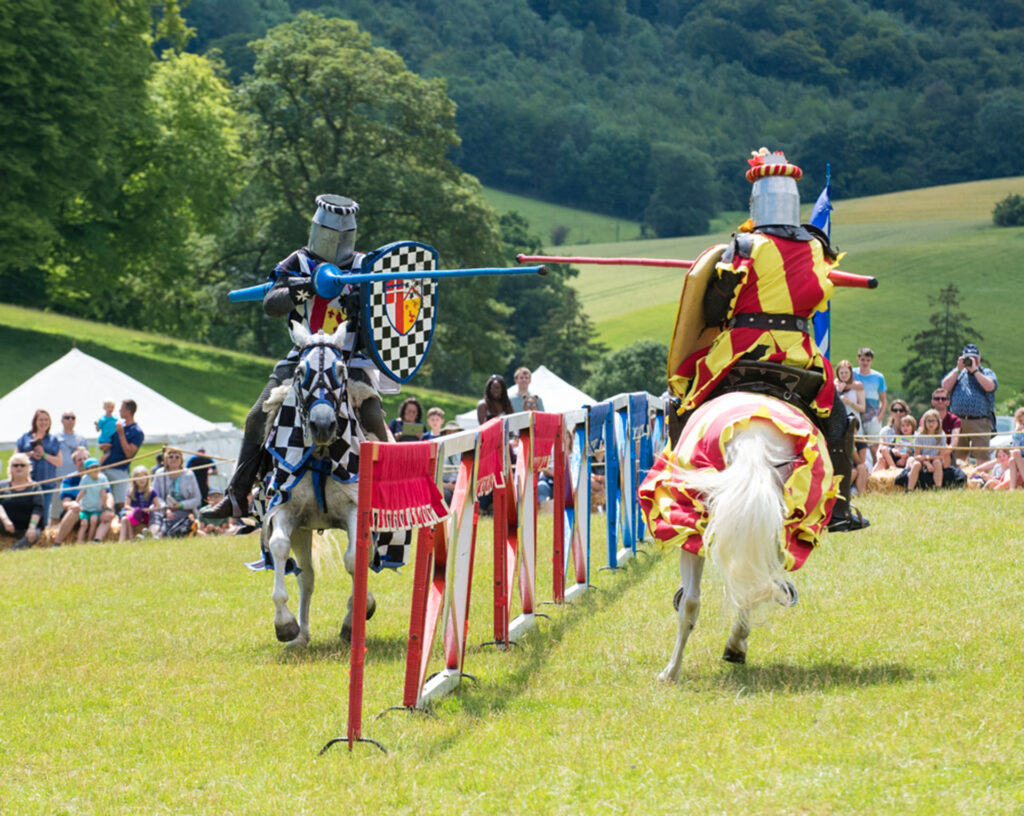 Polish up your armour and dust off your lance for a bank holiday weekend of medieval jousting, to celebrate the Platinum Jubilee at Stonor Park near Henley on Thames.
The knights of Royal England, riding impressive Andalusian geldings, will present  displays of medieval jousting.
Entertainment also includes spectacular horseback stunts, foot combat with medieval weaponry, falconry, a 15th century black powder weapon display, Agincourt history theatre, archery and a working medieval forge. Almost 150 re-enactors will bring medieval times to life, with a Platinum Jubilee beacon lit each day.
Tickets also include entry to Stonor House, gardens and Tumblestone Hollow adventure playground, inspired by the ancient stone circle in the grounds.
Tickets are available to pre-book with an early bird discount. Normal adult tickets cost £16 and £13.50 for children (2-15). See stonor.com/events/medieval-jousting/
Street Party Trails
Raby Castle, County Durham
May 28-June 5
The majestic Raby Castle is pulling out all the stops to celebrate the Platinum Jubilee this May half term.
In the scenic Deer Park, a new trail on a street party theme is available for little explorers. Visitors can also pre-order a picnic of sandwiches and cakes to enjoy within the beautiful grounds.
The castle's new adventure playground, The Plotters' Forest, is woven between the trees in Raby Castle's Christmas tree planation. It features a fully accessible boardwalk, high-level walkways, tunnels, slides and climbing walls, with play towers, echoing Raby Castle's architectural history. Visit raby.co.uk/raby-castle
A Right Royal Nature Trail & Tea Party
Pensthorpe Natural Park, Norfolk
May 28-June 5, 10am-5pm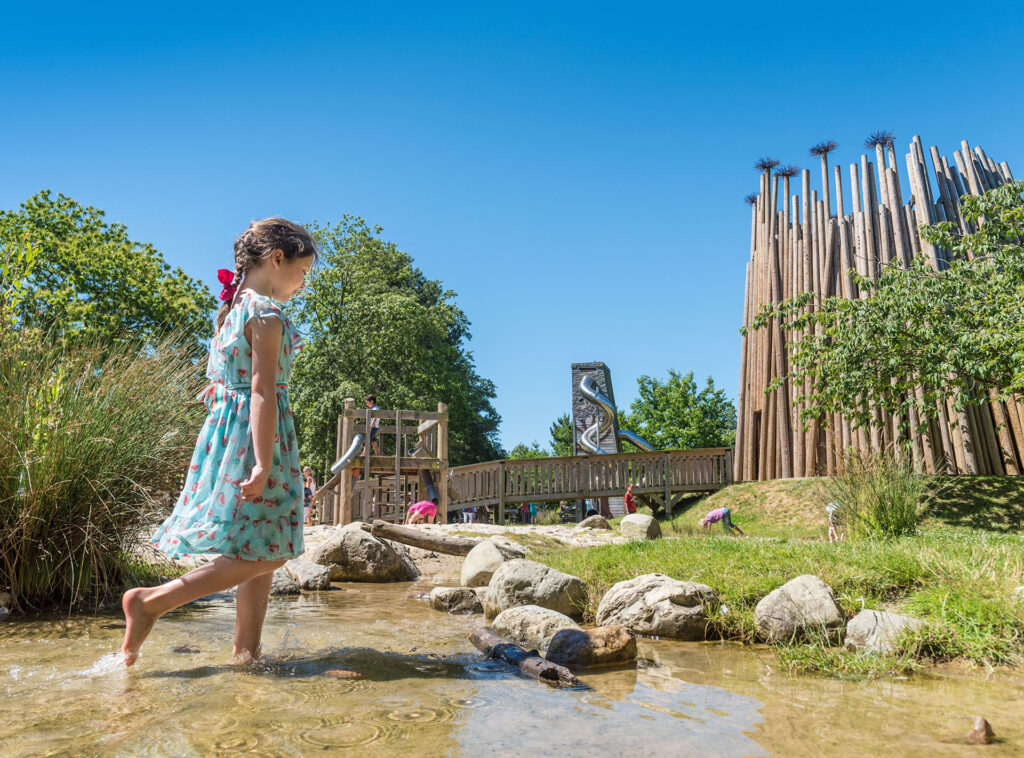 A Norfolk based nature reserve will host a royal tea party with a twist this May half term. Families visiting Pensthorpe Natural Park can take a regal stroll round the 700-acre park to find nature's royalty in a brand-new trail.
From kingfishers to a red crowned crane – the second rarest crane in the world – visitors need to search high and low to locate guests for a tea party fit for a king.
The trail, which weaves across Pensthorpe's four stunning gardens, will feature captivating facts including which bird has the most unhygienic nest.
Free arts and crafts will be on offer. There's a mini trail at the award-winning outdoor eco-playground, WildRootz, in the search for objects for the perfect tea party. The Courtyard Café will serve themed tea party treats.
The park has an indoor play area plus interactive trails, seven bird hides and several charming boardwalks.
Visit www.pensthorpe.com, or the park's Instagram, Twitter or Facebook pages.
Steaming Back In Time
East Lancashire Railway, Bury
June 3-5, 10am-4pm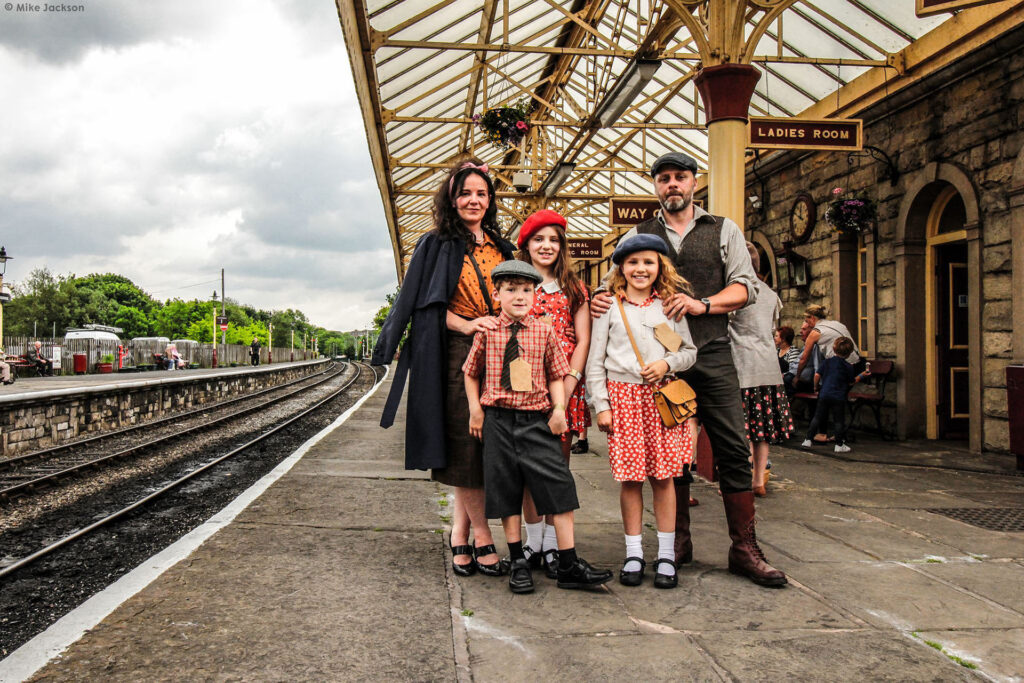 East Lancashire Railway is back with a calendar full of events including much-loved children's adventure days, Father's Day gifts and a big Jubilee celebration.
Put on your best polka dot dress, polish your dancing shoes and join the volunteer-run East Lancashire Railway as we celebrate the Platinum Jubilee.
Climb aboard a heritage steam train and celebrate the best of 1940s Britain. Listen to live music and browse the stalls at this vintage spectacular.
Up and down the 12-mile line you'll find stunning musical acts. A host of vintage stalls will offer clothing and memorabilia and you can get your groove on with the Backstep Boogie Club. Full details at eastlancsrailway.org.uk/events-activities/jubilee-weekend/
For Her Majesty's Pleasure
Ye Olde Bell Spa, Retford
To celebrate the Queen's Jubilee the award-winning spa at Ye Olde Bell has created a special pampering package fit for royalty.
Her Majesty's Pleasure combines a relaxing spa day, gourmet lunch, luxury cocktail and bespoke treatment utilising some of the Queen's favourite fragrances.
A Spa butler will be on hand to cater for guests' every need and whim.
The spa's journey includes 11 thermal experiences and a beautiful indoor/ outdoor vitality pool.
A sumptuous two-course lunch menu is on offer with bespoke wine pairings. A decadent Kir Royale cocktail is included in the package.
For full relaxation enjoy the Serenity Rose and Lavender Face and Back Ritual, perfect to ease stress, lack of sleep and dehydrated skin, taking inspiration from Her Majesty's favourite scents.
The 17th century hotel combines period charm with modern elegance. Classic doubles start from £100.
The Her Majesty's Pleasure package is £210pp on weekdays and £220pp for weekends. For more information or to book visit www.yeoldebell-hotel.co.uk
Naturemake Workshop and Tudor Cooking
Buckland Abbey, Devon
May 29/31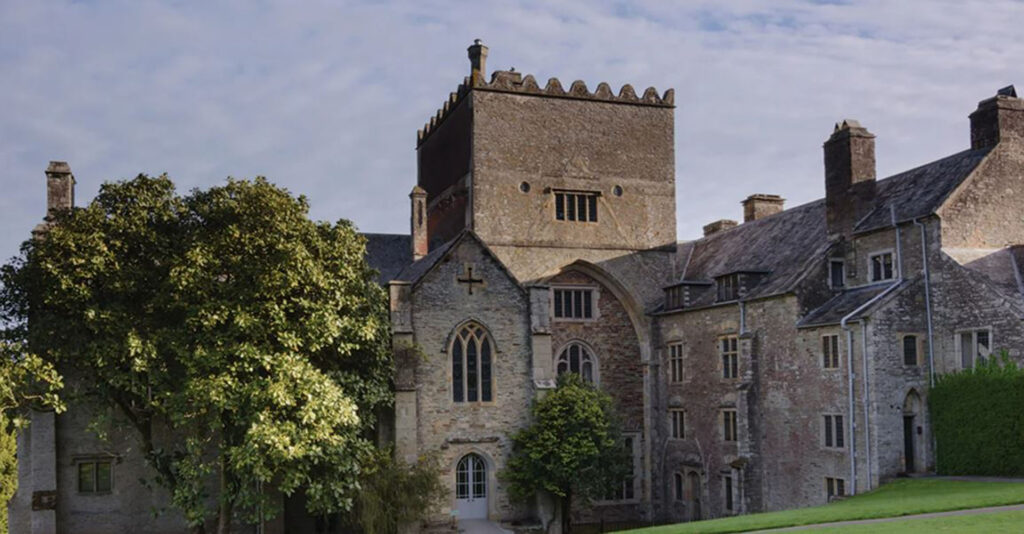 Naturemake is back at Buckland Abbey this half term!
Tables filled with amazing natural treasures will inspire you to create delightful miniature wildlife homes, beautiful lands and everlasting gardens.
This is relaxing, engaging fun for all ages, including adults. It's wheelchair accessible too! Choose from 2 model sizes, £12.50 or £15.50. Booking is advised. Call 01822 853607.
Normal admission applies if you wish to visit the rest of the estate. Full details at nationaltrust.org.uk/buckland-abbey
Meanwhile on May 31 the Buckland Abbey costume group will be in the Abbey's Tudor kitchen ready to give an insight into what people ate and how they cooked during the Tudor era.
There's no need to book – cooking will take place between 11am and 2pm.
For details of jubilee events at other National Trust properties visit nationaltrust.org.uk/features/celebrating-the-queens-platinum-jubilee.
---
Don't miss My Weekly's fabulous Platinum Jubilee bumper issue dated May 24!