Host The Best Ever Jubilee Street Party!
---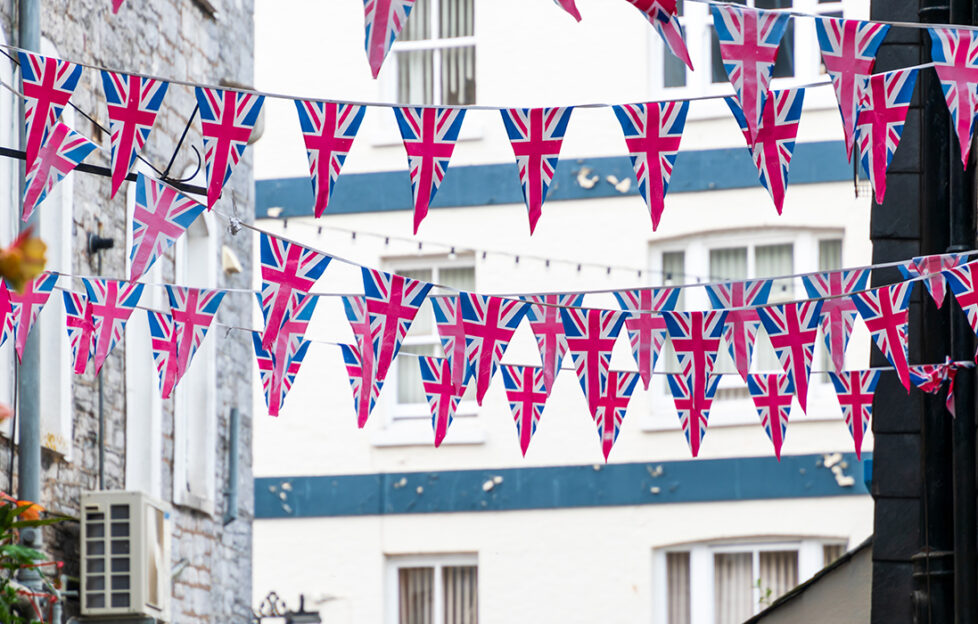 Pic: Shutterstock
It's expected that over 2 million Brits will be hosting a Platinum Jubilee street party to honour the Queen this June. If you'll be bringing together your neighbours, family and friends, then these tips from Alliance Online will help you get organised…
5 tips for hosting the perfect street party this summer
The following suggestions will help with the logistics of the event, what you might need to do now (and on the day), how to plan the food preparation, and great ways to keep it fun for all ages. If you need additional help, hop over to Jubilee's official website for even more info. You might not be able to guarantee the weather, but with a little planning you can certainly arrange a day to remember!
Decide who is attending
The first thing you'll need to do is ascertain who your street party is going to be for. While it is possible to organise a street party for a wider area, the events are usually confined to one or two streets and only organised between the residents. So, decide who will be coming to the event and try to contact everyone ahead of time.
Getting in touch with people as early as possible will allow plenty of time for them to get back to you. Many methods of communication work for this purpose — leaflets, social media, the Nextdoor app, and local community groups are all great choices for starting to put the guest list together. Once you have worked out who is attending and which streets the party will be held on, you can proceed with your planning.
Apply for a road closure
It's important to contact the local council prior to having your street party, as they will need to facilitate the road closures for the duration of the event. You'll need to apply for a road closure through your local council's process, and then you're good to go.
Depending on where you live, your local council's rules might vary. You can type in your postcode here to find what information your council requires from you. If you have more questions about road closures, you can head here for more details on this part of your planning. When applying for a road closure, you should also check whether your council will need you to have insurance — usually this is not the case.
Decorate the space
Once you've decided on the streets you will be using, it's time to get them looking the part! Try making your own bunting out of coloured or recycled paper — this can be a fun activity for people to do with their neighbours ahead of the event.
Then, try ribbons, flags, and tablecloths in the colours of the union jack to really get into the Jubilee spirit. You might also want to combine this décor with some fresh flowers to set everything off.
Choose the food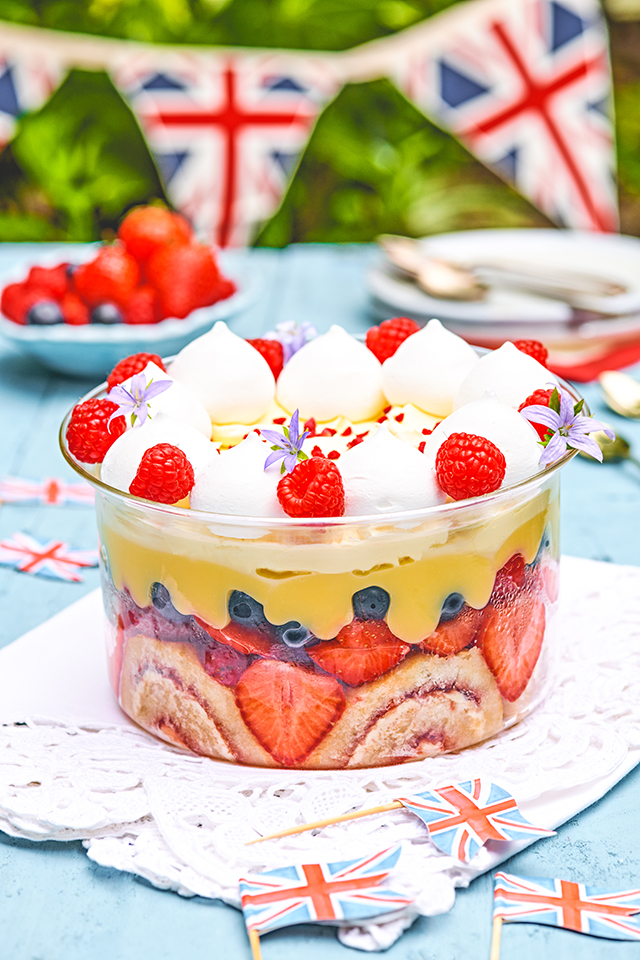 The food is an important part of the street party experience — after all, sitting down to a meal with your neighbours outside your houses is a unique experience. So, make sure that the food is planned beforehand to avoid stress on the day. If you are letting everyone bring whatever they want to buy or make, it's still good to take an expected inventory before the event to ensure you are not getting five of one thing and zero of another.
You might also choose to have a theme for your dining. This could be an era, such as the 50s, 60s, 70s or 80s, or you could go for a British food theme, asking everyone to make their twist on a classic recipe. Whatever you decide on, make sure everyone is onboard and involved, then have good communication about what everyone can bring.
Avoid glass tableware, if possible, and replace it with items made from plastic and steel so that they won't shatter if dropped.
If you are making any big communal dishes, you should check that you have large enough dishes for them prior to the occasion — even better if you can count out the number of portions they will make. With a bit of prior planning, your street party can go off without a hitch and you can enjoy the Platinum Jubilee with excellent food, company, and entertainment.
Plan some games
It's easy to get caught up in the logistical planning of a street party and forget that you'll need some entertainment too. Games are a great way to break the ice, encourage people to spend time together, and make sure people of all ages are having fun. There are many choices for entertaining people, such as tug of war, skittles, and bowls, all of which can be easily be set up in the street. You could also design a quiz about your street, testing the locals' knowledge on their area and its history.
Kids might also enjoy drawing on the tarmac with chalk, which can be washed off after the event. Lastly, you might want to combine food and entertainment by holding a cake or cookie baking competition. Whatever you choose, get everyone involved!
---
Pick up this week's issue for Jubilee recipes, royal fashion through the decades, our readers' encounters with the Queen, a fun quiz and so much more!