Buy Your Own Piece of Royal Fashion History
---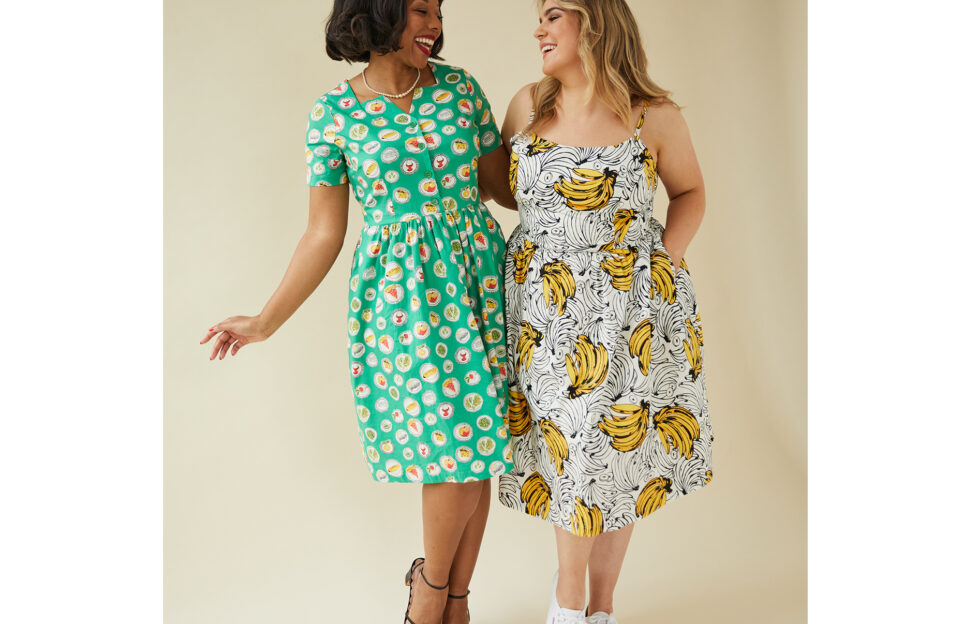 Dresses £55 each Joanie x Horrockses collection at Joanieclothing.com
Horrockses fashion house, founded in the North West in the 1940s, was famous for quality fabrics and vibrant prints, with a slogan 'this year, next year – and always'. The dresses were worn by 50s fashionistas and had high profile fans such as Joan Collins and several members of the royal family, including Princess Margaret and the Queen, who wore several dresses on her Commonwealth tours.  The dresses were a huge hit with the public, who could – albeit after some saving up – own the same dress as the Queen.
Although Horrockses Fashions closed their doors officially in 1983, interest in their iconic dresses has continued and this year a collaboration with independent clothing brand Joanie Clothing has resulted in a revival of some of the brand's prints and flattering silhouettes in  a vintage-inspired collection, Joanie x Horrockses, –  all in sustainably sourced 100% organic cotton so they're as cool, comfortable and collectable now as they were in their mid-century heyday.
Joanie Clothing Ltd brand director Lucy commented: "To find an original Horrockses dress, to me, is like hitting the vintage jackpot! Discovering one in a charity shop or at a vintage fair is like striking gold; a dress shaped keyhole into the past, a glimpse of the glamour of bygone times. To be able to open the archive books and reinterpret these iconic designs is an honour for Joanie."
Check out the Joanie x Horrockses collection at joanieclothing.com to get your hands on your own piece of fashion history!