5 Tips When Your Flight Has Been Cancelled
---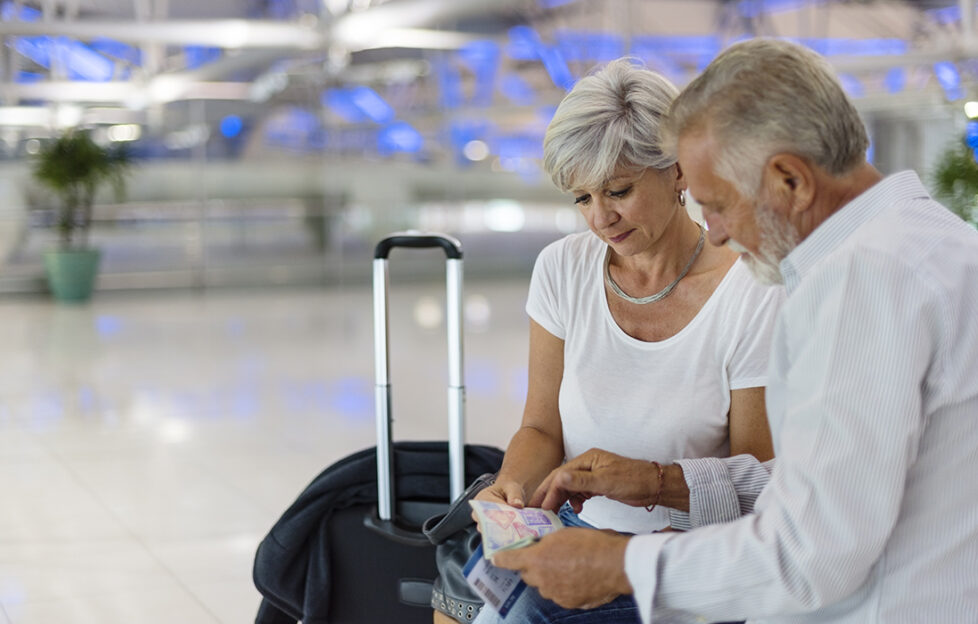 Pic: Shutterstock
With the half-term break and Jubilee days off, many Brits are heading to the airport hoping for a relaxing, sunshine break. However, with many flights being cancelled by major airlines, it's worth knowing what to do if you have any disruption to your plans…
We asked Helen Rolph of travel insurance comparison expert at Quotezone.co.uk to explain what cover you should look for, and what to do if your holiday getaway doesn't get off the ground.
"There's nothing more frustrating than delays and cancellations on holiday, and this Jubilee break looks set to be filled with both," says Helen Rolph, travel insurance comparison expert at Quotezone.co.uk. "If you haven't set off yet, make sure to protect yourself with an appropriate travel insurance policy – it can help with cancellations, delays and lost baggage. If you're about to book your holiday, make sure it's ATOL and ABTA protected which can help with replacement holidays and refunds.
"If you're already at the airport with none of this protection, check how you paid for your trip, if you used your credit card then you could be in luck, in the case of a cancellation or an operator going bust, the credit card company will do everything to try and get your money back from the cancelled source, or give you a refund. I'd also stay in close contact with the tour operator or airline, if the cancellation or delay is their fault, they usually offer vouchers, refunds or replacement trips – depending on how far you're flying and how long you're delayed. Also, if you have to cancel last minute due to covid, check the website of the company you booked with for their latest coronavirus refund policy for the latest guidance on compensation.
"Travel insurance doesn't have to be expensive and can cover you for holidays within the UK – giving you the peace of mind to really relax and enjoy your holiday, no matter what disruptions lie ahead. Create savings by only paying what you need to, for example, if it's only for one trip don't buy annual coverage and if it's a holiday in Europe then you don't need full worldwide cover – plus use a comparison site to compare the deals, don't just stick to last year's provider without checking who's better value."
Top 5 tips if your trip is delayed or cancelled
Hopefully you have a travel insurance policy in place annually or you took out a single trip policy to cover the dates of your travel.  In that case, give your insurance company a call and discuss your situation to see how they might be able to help, keep all relevant receipts and latest updates from the travel company handy, plus your insurance policy number.
If it's a package holiday you're hoping to travel on, check it's ABTA protected, the ABTA logo should appear on your booking reference. According to ABTA, opting for a package holiday means you have the right to a refund or a replacement holiday should the plans be altered by a change in the situation at the holiday destination. Even better, if the flight is cancelled, the travel company will either need to re-arrange the flight or offer a refund for the whole package.
Check if you're ATOL protected or ATOL Flight Plus protected. Having an ATOL protected holiday means customers won't be left stranded abroad if the tour operator or airline goes bust. The scheme can also help with reimbursements.
If you paid for your trip with a credit card, get in touch with the credit card company, if the trip was cancelled or the operator went bust, the credit card company are normally liable as the retailer, and so should refund the payment – useful for trips that aren't package deals where the holidaymakers buy the transport and accommodation themselves separately.
Stay in contact – if the cancellation or delay is the fault of the airline, passengers are entitled to refunds or replacement flights, depending on the length of their journey and the delay in question.
---
Don't miss great travel ideas every week in My Weekly – on sale every Tuesday. Pick it your mag at supermarkets and newsagents, or why not take a look at our money-saving subscription deals?