Diary of A Modern Gran | Granny Is In Charge!
---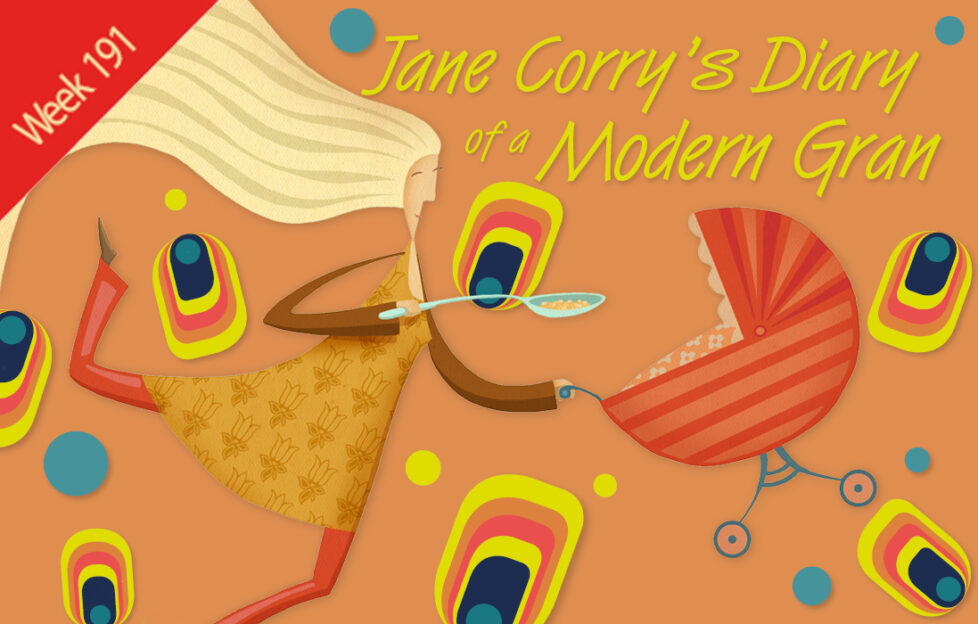 Illustration: Istockphoto
The children are away with my daughter's father and his wife in London for half term. It's lovely for them to have some time together, especially as they were there for part of the Jubilee.
But I am bereft!  I'm used to seeing them every day. I know I'm incredibly lucky yet when they're not here, I hardly know how to fill my days. This happens to coincide with a two week break for work while I'm waiting for the next stage of edits from my editor. So how should I pass my time?
There's only so much cleaning one can do – especially when you're married to a husband like mine who insists on doing it himself. Bachelor habits die hard…
So instead, I clean my daughter and son-in-law's home when I go round to feed the cats. It's rather satisfying to keep house for someone else.
"Is there anything else I can do while you're away?" I text my daughter.
"Well," she says, "if you wouldn't mind, it would be great if you could do the washing."
Of course. I'll do it at our place as I'm not sure how to work their machine. But oh my goodness, I'd forgotten how many changes of clothes children go through – especially as they'd been on a two-day camping trip and then did an about turn that very night to go up to London to avoid the traffic!
It took me three car journeys since there was no way I could have carried it back in my bicycle basket! Then I had a very satisfying time, folding each little garment up.
"Anything else?" I text back, desperate for another job.
"I don't suppose you'd mind cleaning out the fridge," says my daughter tentatively. "I'm afraid I haven't had a second with being away…"
Oh bliss! Again, I'm not allowed to do this at our place so it's rather good fun.
Right now, it's almost time for them to come home and I am beside myself with excitement!
We arrange for me to be at their place when they're back as they need their door key. I'd also promised to get tea ready but I was so busy ferrying the last lot of washing back that I'm running behind time. There they are, are waiting for me with luggage spilling out onto the street!
"Never mind," says my daughter kindly. "We'll have cheese toasties instead."
"I miss you," says George.
"I missed you too," I say with a lump in my throat.
Then I realise my four year old grandson is talking to his Spider-Man toy.
Meanwhile, Rose, my six year old granddaughter, is looking pretty shattered after a long journey back from London.
"Did you miss me?" I hear myself saying plaintively.
"Yes," she says giving me a cuddle. "Did you bring my plant?"
Oh dear. I forgot. I should have mentioned that I was also plant-sitting for a sunflower which she brought back from school.
"I'll bring it round this afternoon," I promise. "It's grown!"
In fact, that's true. Believe me. I've spent more care on that plant than anything else this week. It has a rather fragile looking stem and I was permanently panicking in case I snapped it by mistake while watering. As you might gather, I'm not particularly talented in the green-fingered department.
"We saw the planes flying overhead," says Rose.
"How exciting," I reply. "Did you see the Queen?"
Rose has received one letter from her Majesty so far and is desperately hoping for a reply to her second.
"No," she says. "I expect she was getting ready for her party."
I suspect she was also enjoying being with her family too. Didn't you just love the picture of little Louis on the balcony? How wonderful that our Majesty has been able to enjoy great-grandchildren.
"I do hope I see Rose's children if she has them," I say wistfully to my husband. "And George's too."
"You will," he says in his usual optimistic way. I'm only in my mid 60s. But I do find myself working out how old I will be when the children reach certain stages of their lives.
When I go to bed that night, I find something in the laundry. It's a little white sock. Wonderful! It will be a good excuse to go around tomorrow morning.
PS When Rose was born, the children asked me what I wanted to be known as. I made up the name Gan Gan. Then about a year ago, I read that this is what the Queen is known as to her grandchildren. I still wasn't sure if that was true but it was confirmed in the papers over Jubilee weekend.
How's that for a coincidence? Are there any other Gan Gans out there? If so, we'd love to hear from you at moderngran@dctmedia.co.uk
Ask Agony Gran
"My eight-year-old grandson has been nagging his parents for a mobile phone for over a year. They finally agreed. They say it's a safety measure because he's now allowed to walk home on his own from school. I think it's too young but I've been told to mind my own business. What do you think?" June
Jane replies:
"The warning light went up in my mind when you used the phrase "mind my own business". If that's how your daughter and son-in-law see it, I think you have your answer. It does sound young, doesn't it? Yet on the other hand, I can also see that a mobile phone could come in very useful if your grandson runs into trouble. I think the answer here is to teach him when to use it so he doesn't get hooked. But from the tone of your letter, this sounds as though it's a lesson which his parents have to teach him and not you. I'm a bit of a helicopter grandparent myself. But there are times when we have to learn to stand back. Good luck."
The funny things they say…
Thanks to Lorraine for sending this in.
"I need to go home now for a nap," I told my granddaughter the other day. She's just three.
"Why?" she asks. "Aren't you potty trained yet?"
"She thought I meant nappy!"
Children's Book Of The Week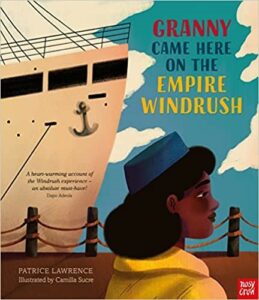 This week, we are starting a new section. We're going to be telling you about children's books which other readers have loved. If you would like to send in your own reading suggestions for grandchildren, please email us at moderngran@dctmedia.co.uk.
Granny Came Here On The Empire Windrush by Patricia Lawrence and Camilla Crow (£7.99, Nosy Crow)
Ava has to dress up as an inspirational person for school. But who should she go as? Then she finds Granny's old suitcase. This prompts her grandmother to tell Ava about her journey on the ship Empire Windrush and how she came to this country for a new life. A moving picture book with beautiful illustrations to help children understand this period on British and Caribbean story.
Grandparents of the Week – Kathryn and Graham
"We have two grandchildren and we are known as Granny and Grandad.
"Our grandson is nearly 5 and our granddaughter is 9 months old.
"Currently, as they are in the Czech Republic with their mummy on a long holiday, and with their daddy when work commitments allow, we do not see them as much as we would like. But prior to that we saw them very frequently, having them living fairly close by and looking after our grandson before he went to nursery and then school. At the moment, we rely on WhatsApp video calls and many photos. We will be flying out to see them all next month.
"With our grandson he is a 'live wire' all the time, so it's play centres, swings, slides, Lego, trampoline and all types of sand pits! Our granddaughter is just happy to watch the action and scream her approval.
"We had a lovely experience with our grandson when for his 4th birthday we took him to Diggerland in Kent to see and play with all the big diggers and he didn't know where to start first… as he always loved to watch all construction machinery.
"The best thing about being grandparents is that you have so much more time (but perhaps not so much energy) to just enjoy their company and revel in the love.
"Advice for new grandparents is to be prepared for the overwhelming love you have for them and to cherish every moment with them but also be prepared for them exhausting you – but in a wonderful way!"
---
Free Bookmark!
I am giving away free bookmarks to celebrate my new novel 'WE ALL HAVE OUR SECRETS' (published by Penguin on June 23). My story is about two women who are staying in a Cornish house. One is running. One is hiding. Both are lying. Then there is Harold, the elderly owner of the house, whose secrets go back to the Second World War.
If you would like a bookmark, please email moderngran@dctmedia.co.uk
You can buy my novel from bookshops, supermarkets and online at https://linktr.ee/janecorry.