Summer at the French Café | Sue Moorcroft
---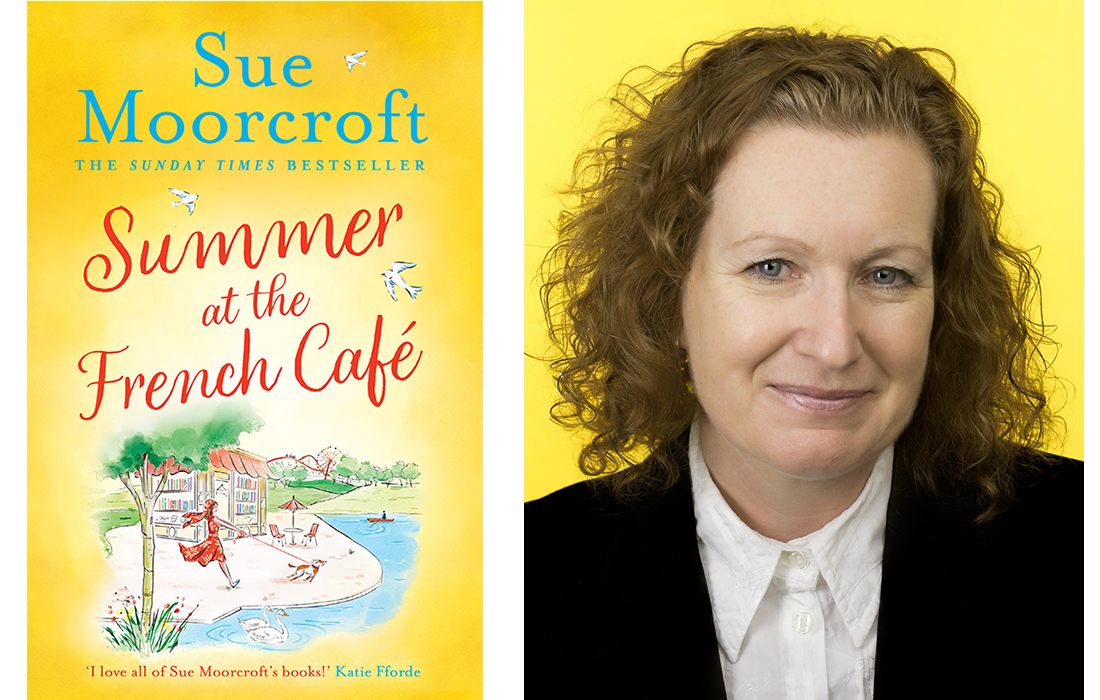 Author Sue Moorcroft
REVIEWED BY LINDA HILL
Summer at the French Café is storytelling at its very best…
What Sue Moorcroft does so well is to create an evocative setting that makes the reader feel as if they've had a holiday. The attention to detail in describing Parc Lemmel means that it truly feels like a real setting. The references to weather, nature, food and surroundings add up to a really immersive reading experience – and I must admit to finding myself craving several French pastries as I read!
Entertaining and engaging
Whilst Summer at the French Café has romance and the trials and tribulations of relationships at its heart, it's jam packed with so much more too. All life is here. There are liars and cheats. There's family and friendship, trust and betrayal. There are those who control and those who are vulnerable. Sue Moorcroft creates a tapestry of real life that feels as if she's writing about people we know. There's a huge connection in this story for all kinds of readers who will find not just enjoyment, but the potential for solace and perhaps some examples of how to live their best lives.
Other themes of cybercrime, coercive relationships, blended families and independence add a pleasing depth so that I became so invested in the story that I found myself feeling quite emotional at times. I think it's the underlying message that life, and the people in it, may well be flawed and let you down, but that it's very much worth making the most of them nonetheless, that makes Summer at the French Café such a good book.
Kat is a glorious character, being positive and feisty and yet quick to judge and sometimes impulsive so that she is rounded, believable and engaging. Indeed, all the characters here, including Angelique the dog, seem entirely plausible and I may have ended up a little bit in love with Noah myself. I loved the way Sue Moorcroft explores how family dynamics can shape us and how making assumptions about what other people are thinking and feeling can lead to our own mistakes.
Summer at the French Café really is the perfect summer book, but there's added warmth, humanity and insight into messy, complicated, ordinary lives that make it so much more than just a summer read.
Out now, Summer at the French Café by Sue Moorcroft (Avon, PB £7.99) is available from Amazon.
---
Sue Moorcroft has written an exclusive short story for us which appears in our June 11 issue (on sale June 7, 2022). Pick up a copy now to enjoy more of Sue's writing!