Repair & Upcycling Events Near You!
---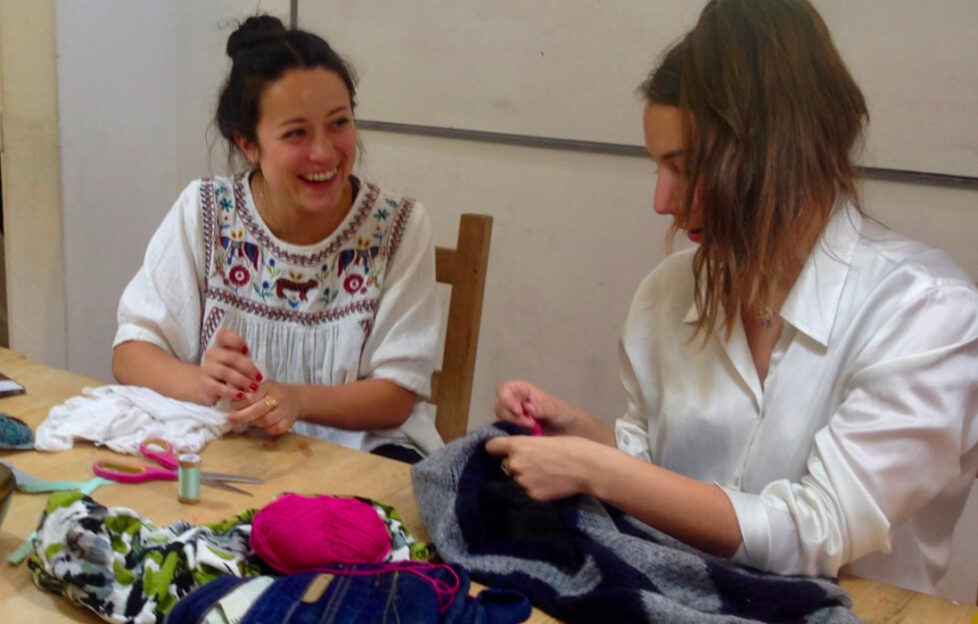 Here's your chance to join the repair revolution – either to learn skills, or to teach!
The number of repair and upcycling events advertised on ticketing and event platform Eventbrite has grown by almost a quarter in the UK over the past 12 months.
It comes as people are eager to mend items such as clothes and bikes and spruce up pieces of furniture they would otherwise have thrown away.
Thousands have attended events to upcycle jewellery, make chairs from pallets, repair clocks, mend clothes and give life back to vintage china in a move towards sustainability, reducing carbon footprints and saving money.
Inspired to repair
BBC One's The Repair Shop, which sees a team of Britain's most skilled craftspeople rescue and resurrect items their owners thought were beyond saving, has been watched by millions. The show has often moved viewers to tears.
It seems not only to have brought the option to repair into the spotlight, but has also inspired people to look more closely at what they can repair and upcycle instead of buying again.
Eventbrite creator Barley Massey, owner of Fabrications open studio and upcycling emporium, has run events for over 10 years and is now rebuilding the workshop side of the business following lockdown.
Barley said, "In recent years, we've seen a throw away culture and marked decline in the practice of learning even the most basic clothing repair skills. In the spirit of 'teach a man to fish and you feed him for a lifetime', I started a range of hand and machine sewing repair workshops with wools and fabrics over 20 years ago.
"There's certainly been a growing interest in our classes, which are appealing to a new eco-conscious generation as well as mature citizens reconnecting with these skills and values."
Bike repairs are booming
Bike repair has also been a popular event on the platform, with people bringing their bikes in for maintenance and fixing instead of spending hundreds on a new one.
Stu Meese from Black Dog Adventures runs bike repair workshops in Bewdley, as part a wider circle of Repair Cafes springing up in the area.
He said, "Dr Bike started in the pandemic when we'd repair bikes free of charge for schools, key workers and hospitals. It's snowballed from there with people now bringing in lots of old bikes to get back in working order instead of sending them to landfill.
"A cycle is a big investment and people get quite attached to them, so repairing them and keeping them in top running order is a brilliant way to help us keep that love going.  If we get the chance, we also like to show them how to do repairs themselves."
Check out what's happening…
Eventbrite's Sebastian Boppert said, "We're proud that our platform is able to host so many events that can do good for the planet, by teaching or helping all generations to stop throwing things away that could easily be repaired or smartened up to use again."
 Examples of upcoming repair and upcycling events on Eventbrite include:
Beginner Bike Maintenance by Capital Of Cycling
Thursday, June 23, 2022, 10.30-12.30, free
Capital Of Cycling, Bradford 
With our mechanics in the Capital of Cycling workshop, you'll get an introduction to the space, how to use basic tools and we'll cover some basic repairs such as removing tyres and adjusting brakes. 
Bring your own bike to work on, or let us know if you need one to practise on in advance. 
Participants must be over 16 years of age. 
Friday, June 24, 2022 (monthly),

10am-2pm, free
FC Designer Workspace, Islington
Learn the basic skills for upcycling and repairing your clothes with our FREE monthly workshop using existing clothes from your wardrobe!
Due to high demand, we can now announce the 'Repair and Upcycle Workshop' will be a free monthly event for you to drop in with your existing garments and learn the basic skills on how to rework your clothes.
Struggling with your current project? Come to the workshop to receive expert advice from industry professionals on the next steps to alter your clothes.
Sunday June 26, 2022, 11am-3pm, £10-£20
Transition Stirling Community Hub
Join Michaella for this creative, hands-on upcycling workshop. This class will show you a range of techniques including, but not limited to, surface prep, dry brushing, stencil, highlights, decoupage and image transfer.
No experience is necessary and it is open to all (children under 16 must be accompanied by an adult). Numbers are limited; please only book if you know you can make it, and let us know ASAP if you need to cancel.
All materials will be supplied, even a piece of furniture if you wish. Or bring your own materials and a small item of furniture. Please bring your own lunch. We ask that you take a COVID test before attending.
Online Mend-a-long
Monday July 4, 2022 (monthly), 7.30pm, free (small donation welcome)
A monthly online workshop offering advice and ideas on how best to repair and alter your old or damaged clothing.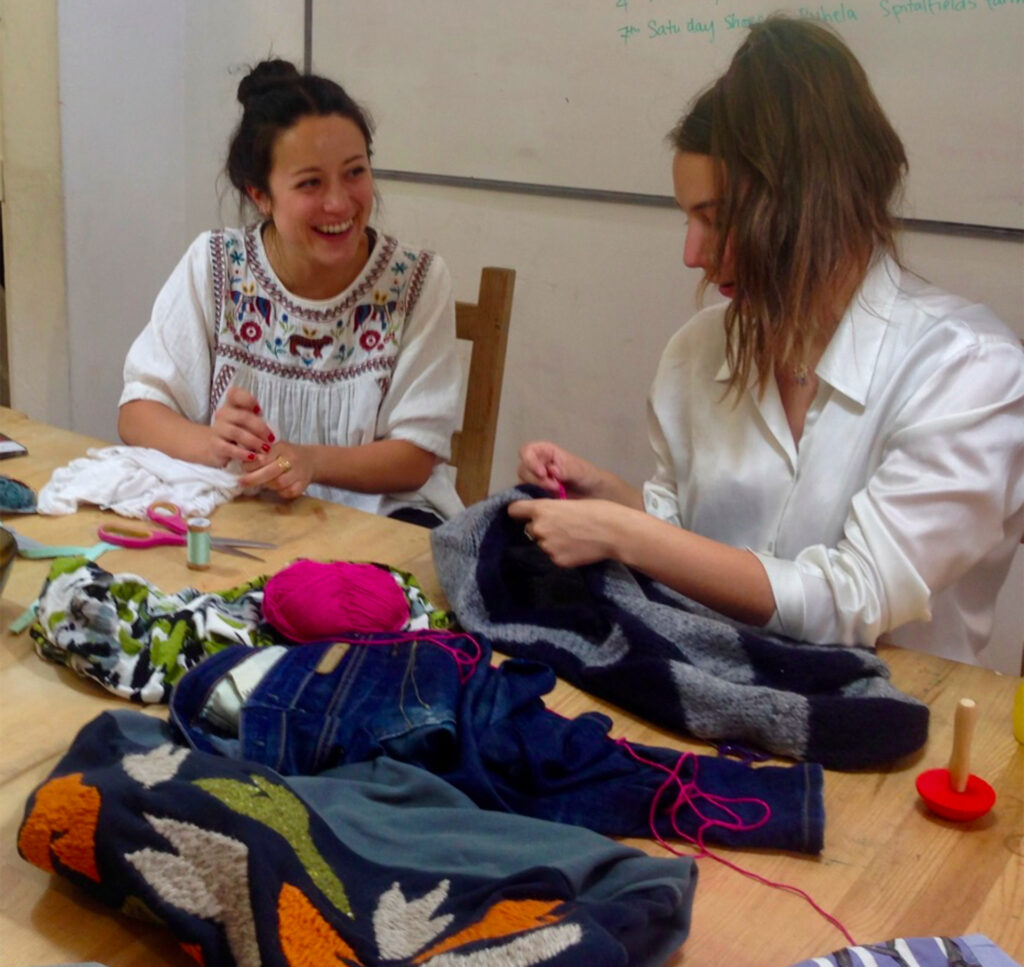 Eleanor and Sarah (Fast Fashion Therapy) are on hand to help you repair and alter your clothes in a regular online sewing workshop. More of a group mend-a-long than a workshop, we chat and offer advice on how to repair and upcycle your clothes.
We are a friendly and inclusive group. Feel free to share ideas with others on how we can mend and refashion clothes to reduce textile waste.
We keep our workshops free so everyone can have the opportunity to join us. A small donation with your ticket would be hugely appreciated and  help us reach more people! Suggested donation is £3.50.
Find all these events – and many more – on the Eventbrite site.
Have you had a go at upcycling or repairing your possessions? How did you get on? Send or email your photos to the address in My Weekly magazine and you could win £25!

My Weekly is your feelgood read, full of great advice, lovely short stories and uplifting features. Why not take out a subscription and save pounds on the shop price?