The Top 5 Plants That Will Improve Your Mood
---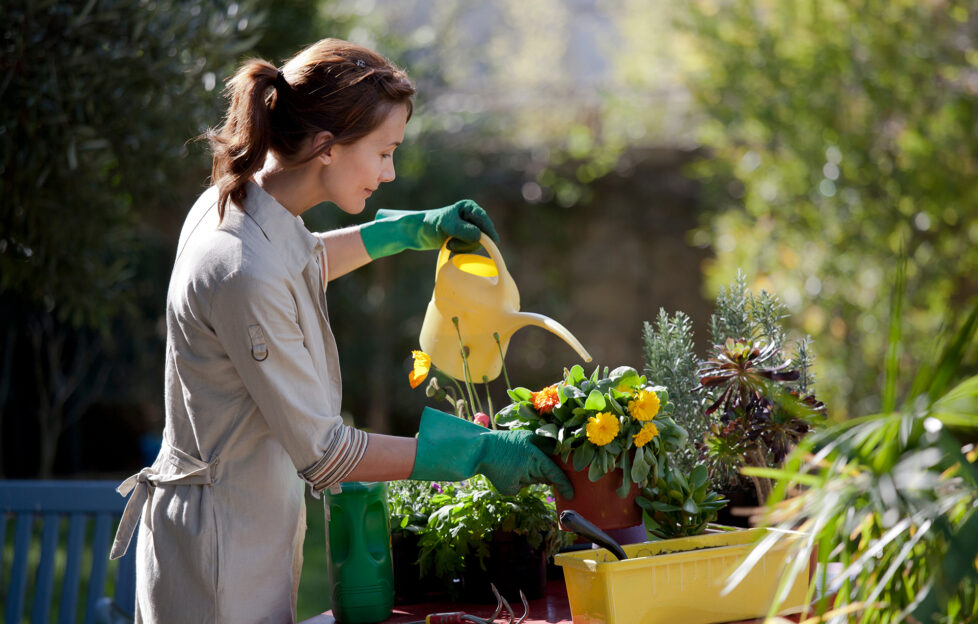 Pic: Shutterstock
Flowers and plants are natural and healthful moderators of moods. The link between flowers and life satisfaction has been of interest to scientists for years.
"Gardening reminds us of our connection to nature and helps us focus on the bigger picture, which can alleviate symptoms of depression. Also, the physical aspect of gardening releases feel-good chemicals in the brain such as serotonin and dopamine", says Luke Dejahang, CEO of Crown Pavilions.
Working with soil makes us happier as well. A 2007 study found a bacterium in soil called Mycobacterium vaccae triggers the release of serotonin, which lifts mood and reduces anxiety. Another study suggests that active interaction with indoor plants can reduce physiological and psychological stress.
Search trends also suggest that people are considering more holistic ways to combat their mental health struggles, as there is a 55% increase in searches for plants that help with anxiety. Luxury Gazebo and Garden Room Retailers, Crown Pavilions, have shared below some of their top plants that bring joy and beauty to the projects they work on:
Basil
This favourite culinary herb improves mood (much like it improves pasta). The positive effects come from linalool; a compound found in the plant that contributes to its distinctive scent. This herb is believed to stimulate neurotransmitters thought to affect the hormones responsible for promoting happiness and energy. Basil is often referred to as an adaptogen or an anti-stress agent.
Geraniums
Their rich hue is cheerful as it is, but the mild scent of the geranium plant, similar to that of roses, has been thought to promote peace of mind. Some of the most interesting health benefits include its ability to reduce inflammation, strengthen the immune system, ease digestion, and improve kidney, skin, and hair health.
Lavender
Thousands of years ago, this flowering herb was used to calm nerves, ease headaches, ease labour pains, prevent insomnia, and relieve depression. Its soothing scent is still a staple in aromatherapy. Whilst countless scientific studies support its efficacy, one particularly illuminating study found that the smell of lavender could lower pulse rates in students during stressful situations.
Aloe
The soothing properties of aloe vera make it perfect for relieving burns, boosting your immune system, and helping you sleep with its calming properties. As well as removing many common carcinogens from the air at night, it emits oxygen, which helps us sleep better . . .  and hopefully be less cranky in the morning.
Roses
Stop and smell the roses – quite literally! According to a study where office workers were exposed to pink roses, results showed that they brought significant physiological and psychological relaxing effects to the participants. And now that many of us are working from home, why not try roses as indoor plants? The most common type of rose grown indoors is the miniature rose.