These Streets | Luan Goldie
---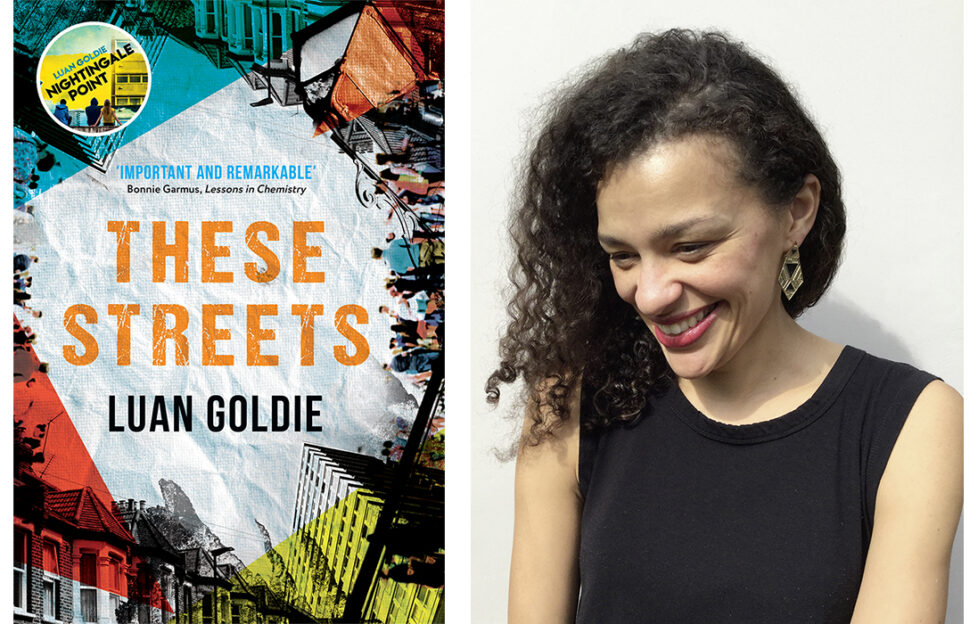 Author Luan Goldie
REVIEWED BY LINDA HILL
Heart-breaking in places, frequently funny and always perceptive, These Streets is universal in its appeal…
These Streets is a wonderful story. The prose is effortless to read because it's fluid, relatable and filled with humanity and understanding with pitch perfect dialogue that is completely natural and just as though you're overhearing real people's conversations. Luan Goldie makes the reader feel as if, like Ben, they've moved in across the road from Wolf because she describes events, places and people with an almost filmic reality that makes you feel as if you're part of the community.
Luan Goldie illustrates with laser sharp lucidity how we're all just one bad piece of luck away from being exactly like the very people we look down upon. Whilst These Streets is ultimately feel good and uplifting, the author doesn't shy away from issues of sexism, disability, age, race and prejudice so that These Streets is profound as well as entertaining. However, at the same time as dealing with weightier issues, the author has such a lightness of touch that the story always races along, feeling fresh and engaging. I thought this was magnificent writing.
I loved meeting Jess and Ben…
Their lives are messy and complicated, as they deal with broken marriages, tricky family dynamics and a burgeoning relationship that often causes more problems than it solves. I found them so engaging that I was desperate for them to be happy. I loved the way Luan Goldie showed through Jess and Ben how people from our past can impact so profoundly in our present. She incorporates identity and mental health issues with subtlety and skill so that everything we discover about Ben, Jess and Dominic is totally convincing. I also thought Jacob and Haze were brilliantly portrayed. Their blend of teenage insecurity and confidence is conveyed to perfection.
Alongside the hugely enjoyable romantic element, the perceptive exploration of family and the vivid creation of community life, Luan Goldie takes a magnifying glass to poverty, homelessness, unemployment, social class and ambition in a way that I found incredibly affecting. These Streets can be read as pure entertainment, but scratch below the surface and all life is here making it a read perfect for now, but one that will endure for years to come.
These Streets is a brilliant book written with warmth and sensitivity that I recommend most highly. I loved it unreservedly.
Out June 23, These Streets by Luan Goldie (HQ, HB £14.99) is available to pre-order from Amazon.
---
Luan Goldie has written a short story for us which appears in our June 18 issue (on sale June 14, 2022). Pick up a copy now to enjoy Luan's exclusive story, Too Many Countries. Or why not take a money-saving subscription? Subscribe today and beat the upcoming price rise – get your first 13 issues for only £6, saving £33 off the shop price! This fantastic deal also includes FREE UK delivery of each issue. You can enjoy fiction every week inside the issues!