Lucie Yi Is Not A Romantic | Lauren Ho
---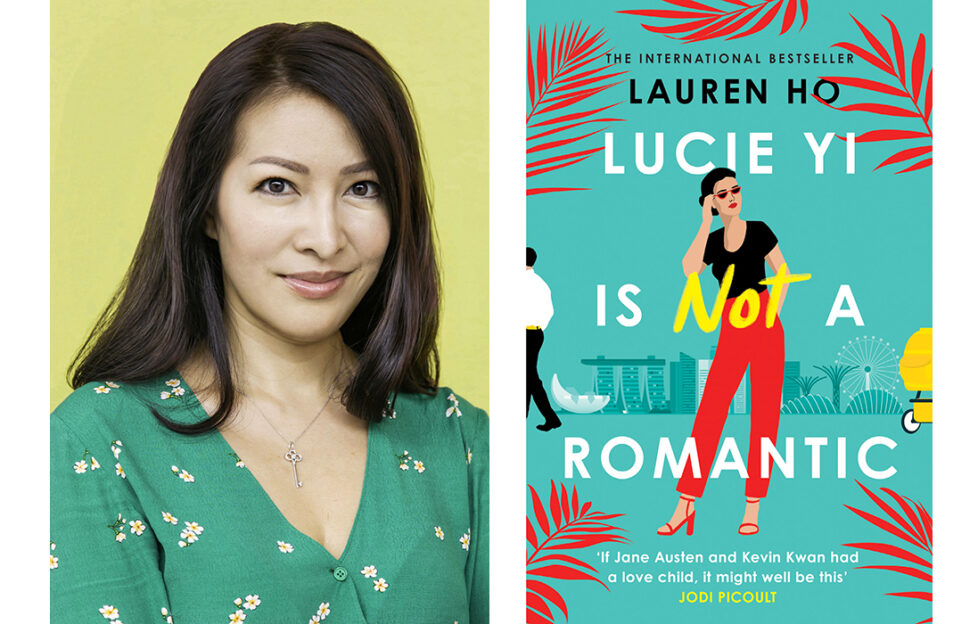 Author Lauren Ho
REVIEWED BY LINDA HILL
A story of love and friendship, humour and sadness, and, above all, of being true to yourself.  I thoroughly enjoyed it…
Lucie Yi Is Not A Romantic is a funny, infuriating and engaging story with a sassy undertone that explores some profound and enlightening cultural and personal attitudes that lead the reader not just through the narrative, but across locations and experiences too.
The book has some cultural references that are unfamiliar and I had to look them up so that I discovered all kinds of new aspects I hadn't encountered before.
Glorious descriptions of meals left me ravenous and craving South Asian food. In addition, Lauren Ho reignited a desire to travel. With New York and Singapore very clear settings, the story really did make me want to pack my suitcase. Also fascinating in Lucie Yi Is Not A Romantic is the uncovering of social mores in Singapore. Lauren Ho provides a glimpse into a culture with clarity, making for a really interesting read. I have a feeling reading this story could seriously damage a reader's bank balance and waistline!
Lucie is a complex character whose development across the story is inspired…
Lucie's desire for a child, her difficult relationship with her parents, her sense of loss and her capacity for fun and forgiveness make her feel real and engaging. She's selfish, superstitious and sensible so that her contradictions provide relatable opinions and experiences for all. The foils of her friends Susie and Weina and Lucie's relationships with Mark and Collin mean that she provides a truly authentic story. Mark and Collin add entertainment and depth because they are so very different from one another but both, for very diverse reasons, are perfectly acceptable partners for Lucie.
However, as interesting and entertaining as character and plot are, what I enjoyed the most in Lucie Yi Is Not A Romantic was the exploration of love and romance. Lucie may set out with a rational and pragmatic approach to procuring a father for a child, but what she learns along the way about attraction, chemistry and friendship is endearing and surprisingly affecting. I found a lump in my throat on more than one occasion.
Out June 23, Lucie Yi Is Not A Romantic by Lauren Ho (HQ, PB £8.99) is available to order from Amazon.
---
Lauren Ho has an exclusive short story in our June 25 issue (on sale June 21, 2022), and this is one of our 100 page bumper issues packed with fiction! Pick up a copy now to read Lauren's story, Jessa And Casey Go Hiking! Or why not take out a money-saving subscription and enjoy great fiction every week? Subscribe today and beat the price rise – get your first 13 issues of My Weekly for only £8, saving over £30 from the shop price! This fantastic deal also includes FREE UK delivery of each issue.