Keep Your Garden Green: Do's & Don'ts For Hot Weather
---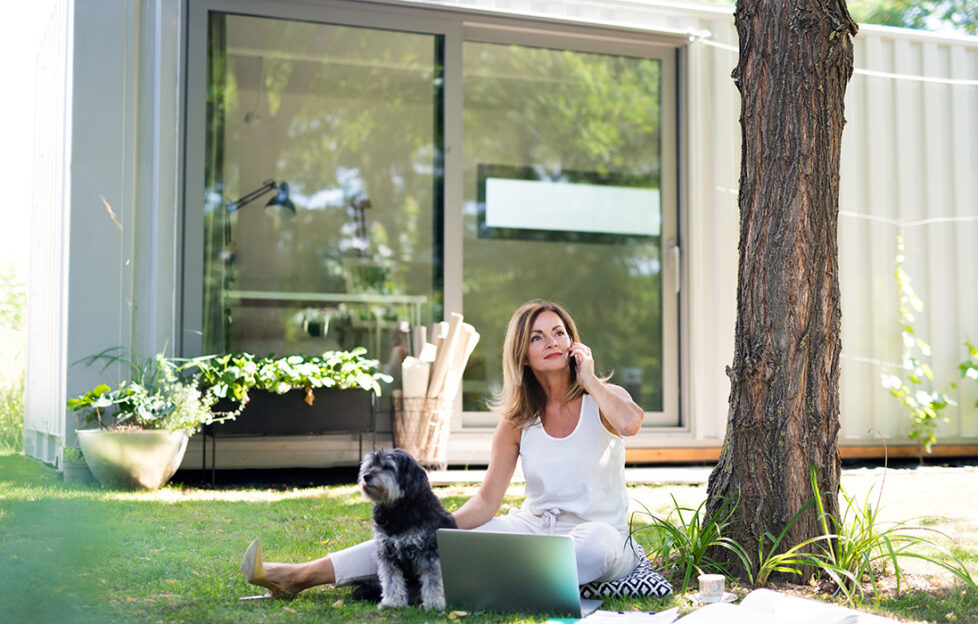 Pic: Shutterstock
The heatwave is upon us! As many look forward to garden parties and general fun in the sun, there are some important do's and don'ts any keen gardener should note.
Luckily Marshalls, the experts in hard landscaping, are here to share the top 5 gardening do's and don'ts for all those looking to maintain a healthy garden and still enjoy a drink in the sun.
5 Do's For Maintaining A Healthy Garden In The Heat
🌞Do create cool, shaded areas for pets
As the heatwave tops 30°C in some areas of the UK, pets may find it harder to bear than their owners. It is important to create a cool spot for them at a temperature of less than 20°C.
Encourage pets to lie in a shady spot. Damp towels laid on a patio can be a great way to keep them cool. Always make sure they have water to hand.
Adding a shelter and spraying regularly with water will help keep their temperature down. You can also buy cool mats and other cooling products from Pets At Home, B&M and independent pet stores.
Otherwise, keep an area of the garden sheltered from the sun from early morning – and of course provide plenty of cold water.
🌞Do understand the make-up of your garden
Understanding your garden from the soil to its position will ensure you can prepare it effectively for the sunshine.
From positioning garden furniture in shade (or sun-trap areas) to knowing whether or not to add mulch to planted areas, having knowledge of what's required will be sure to make the heatwave a little kinder to your outdoor space.
🌞Do water plants in the morning or evening
A natural instinct during a heatwave is to water plants multiple times a day, but this can lead to overwatering.
Instead, plants should be watered once a day during the cooler periods, in the morning or evening using a watering can to avoid hose pipe usage.
Even better, get ahead of the next heatwave by adding a water butt to your garden, so you can recycle rainwater for plant watering.
Another tip for watering plants in a heatwave is to ensure shallow watering, this refers to feeding plants at the soil's surface, encouraging plants to find water near the surface can help them survive periods of drought.
🌞Do water and add shade to your veg patch
Vegetable patches are growing in popularity with people wanting to be more self-sufficient. In the extreme heat there are some key things you should do to look after crops to ensure they remain healthy and ultimately edible.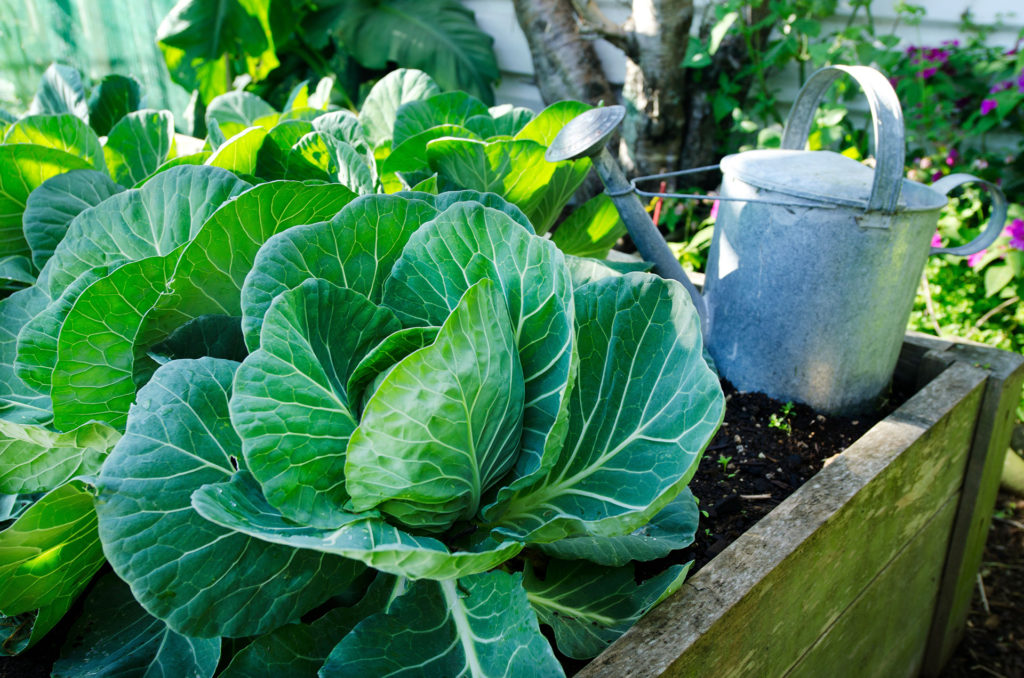 Water your vegetable patch in the morning or evening using a watering can;
Keep all vegetable patches sheltered. Creating a small canopy could help.
🌞Do pace yourself
Maintaining gardens can be a tiring job. It's important that you pace yourself during hot summer days. Try working on your garden during cooler hours and take time to relax and enjoy the sunshine.
5 Don'ts For Gardening In The Heat 
❌Don't mow the lawn
During a heatwave your lawn will be trying to gain access to water and therefore should not be mowed. Instead, mow the lawn prior to the heatwave and leave grass cuttings to help shelter the soil.
❌Don't over-water the grass
Overwatering grass can lead to its demise and therefore grass should be watered during the cooler time periods and only once a week. When watering grass, you are looking to water deeply to ensure there's enough water to see through a drought.
❌Don't trim plants
Trimming a plant will signal to them to grow, which uses vital energy and water which it obviously needs to preserve in heat. Wait until the heatwave has passed to give plants a good trim.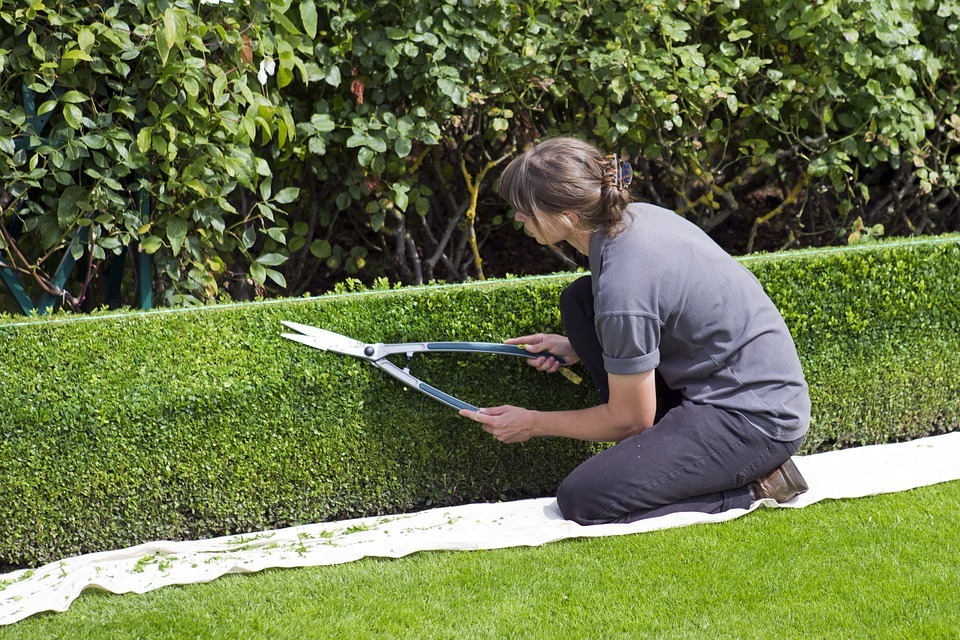 ❌Don't plant new greenery
Digging up soil during intense heat can cause a loss of water and increased temperature for the soil. Both of these can lead to unsuccessful planting. Instead, plants should be planted during cooler periods. If possible use companion planting to help shade the soil.
❌Don't use a hosepipe
When a heatwave is on its way we all know a hose pipe ban is coming. It is important to preserve water and refrain from using a hose pipe at that time, instead use a good old-fashioned watering can, ideally with recycled rainwater.
Anna Hampshire, Head of Marketing from Marshalls says, "People take pride in their gardens and spend a lot of time and money on their maintenance. 
Preparation is key and whilst it may be too late for this heatwave, some forward-planning with your garden design can help you fare better in future hot summers. Consider where the garden gets the sun at different times of the day and locate your features accordingly. 
Create a play spot for the children in an area that's shady after 3pm for after school fun, keep flower beds and veg patches cool by adding mulch, and place your BBQ in a sunny spot so you can grill as the sun sets and still stay warm.
Cool hard landscaped areas such as patios and driveways for children or pets with water, especially if your driveway or patio is dark in colour."

Find gardening advice and inspiration, plus lots more, in My Weekly magazine (£1.75) and the monthly My Weekly Special (£3.99). Why not become a subscriber and save loads on the shop price!