A Golden Cornish Summer | Phillipa Ashley
---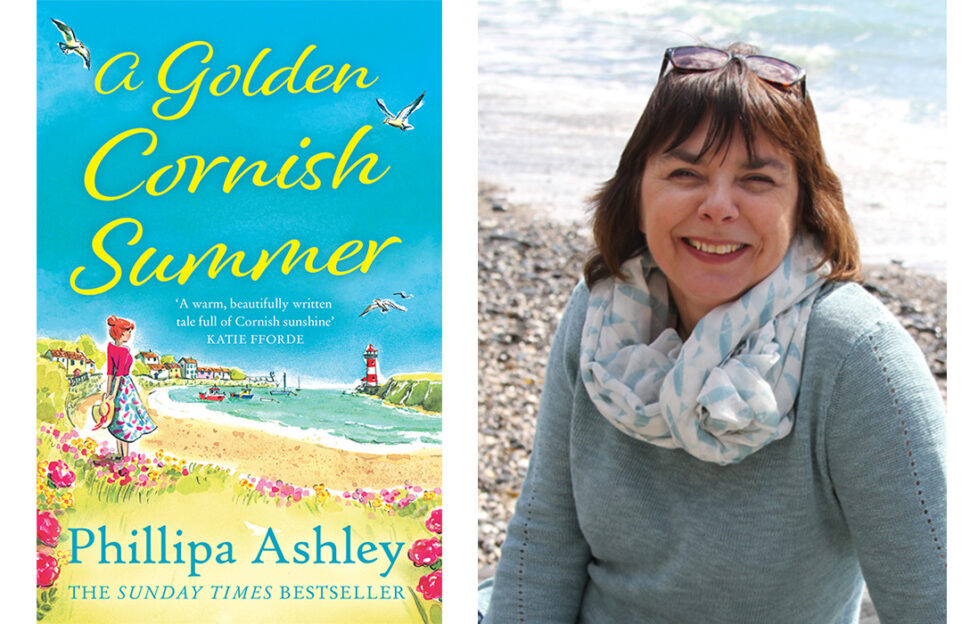 Author Phillipa Ashley
REVIEWED BY LINDA HILL
This sparkling read set in Cornwall teaches you to look into your own heart to find and cherish your own buried treasure…
A Golden Cornish Summer is absolutely gorgeous and I adored it. It sparkles with fabulous descriptions so that it's hard to restrain yourself from dropping everything and driving straight to Cornwall.
Cornwall itself is as much a character as the people, with smatterings of local dialect, hidden coves, duplicitous seas and flora and fauna that captivate the imagination. Phillipa Ashley has such a glorious eye for detail that enhances her writing, placing the reader right in the scene but never slowing the story.
Being familiar with the genre, we expect a happy ending from A Golden Cornish Summer, but the route to getting to that ending is perfectly plotted, hinging on errors of the past that reverberate in the present for Emma, Luke and their families. Phillipa Ashley shows brilliantly how withholding the truth can be as devastating as an outright lie, how feuds within and between families can occur, and how our feelings can't always be controlled.
Emotions are at the heart of the book so that I experienced humour, love, fear, hope, despair and joy every bit as much as the characters. I admit to shedding a tear a couple of times too. The physical and emotional tension between Emma and Luke is truly gripping.
The characters are so realistic…
Of course there are moments when I wanted to shake them for not just saying what they really felt so that their lives could improve, but then that's what we often do in real life; withholding our true feelings for fear of rejection or embarrassment. Emma and Luke are central to most of the action, and I was desperate for them to find peace and contentment, but the minor characters are just as much catalysts and feel so well drawn. Ursula is magnificent. She shows just how quick we can be to judge others and take out our own hurts and frustrations on them, but equally how we can take control of our own lives too.
I loved the central theme of looking for treasure – whether that's a physical bounty, a creative one or an emotional one. Other themes of loyalty, family, belonging and risk add such depth too.
A Golden Cornish Summer is a wonderful story not to be missed.
Out from June 23, A Golden Cornish Summer by Phillipa Ashley (Avon, PB £7.95) is available to order from Amazon.
---
Phillipa Ashley has an exclusive short story in our July 2 issue (on sale June 28, 2022). Pick up a copy now to read Phillipa's story, Jungle Cottage. Or why not take out a money-saving subscription and enjoy great fiction every week? Subscribe today and beat the price rise – get your first 13 issues of My Weekly for only £8, saving over £30 from the shop price! This fantastic deal also includes FREE UK delivery of each issue.