A Wedding At Sandy Cove | Bella Osborne
---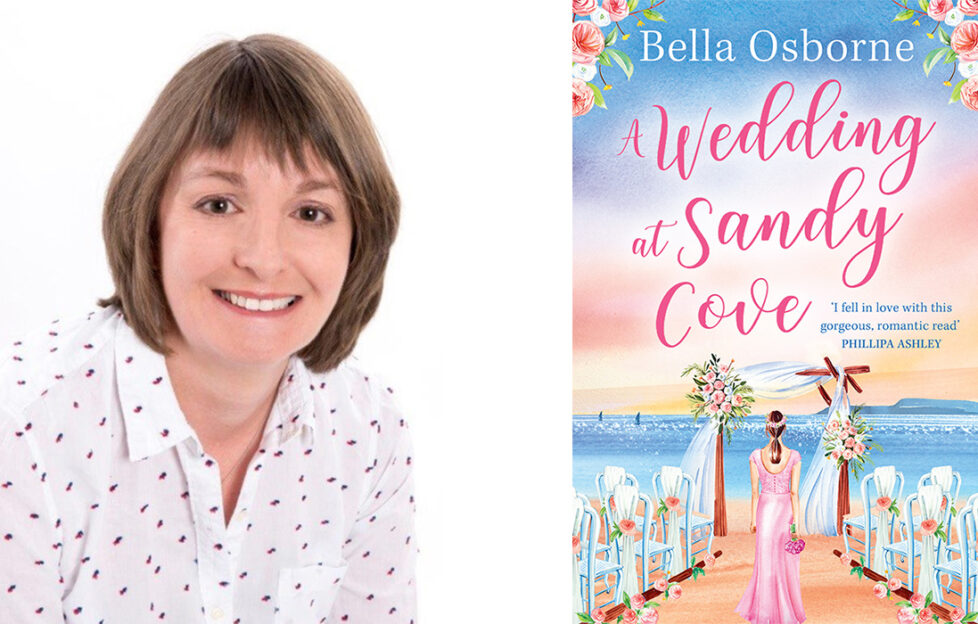 Picking up a book by Bella Osborne is always an absolute treat and A Wedding At Sandy Cove is no exception.
I was slightly surprised that there wasn't more about the actual wedding at Sandy Cove, but the event is more the backdrop for a truly lovely summer read.
It's a book that totally transports the reader away from the cares of their lives, into a warm, entertaining world where Bella Osborne's trademark humour raises the spirits completely.
Impossible to put down
Originally a four-part serial now published as one book, there is a smooth transition from one part to another with the added frisson of a mini cliff-hanger at the end of each part. In addition there's a very dramatic final ending so that it really is impossible to put down this story.
There are actually several strands to the plot so that A Wedding at Sandy Cove can be read on many levels.
Substantial issues, yet an enjoyable story
While this is a totally uplifting read, Bella Osborne doesn't shy away from substantial issues like family breakdown, grief and the effect events have on our lives.
However she incorporates them with such a deft touch that we know she is going to resolve them appropriately. In this way the reader can relax and enjoy the story.
I found myself wondering how she was getting on…
The main characters are multi-layered and convincing, with Ella taking my heart the most. I loved the way she developed over the course of the story. She realises that she cannot live her life only as a people pleaser, but that she needs to take a chance and speak up for herself too.
Her personality is so relatable that I found myself wondering how she was getting on when I wasn't reading about her.
I loved Kit too. Instead of the stereotypical mean and moody broken hero who needs fixing by the heroine, here we have a man who has a sense of duty towards Isaac and who is so realistic he feels like someone we know. This makes the developing relationship between Kit and Ella all the more engaging.
Love, laughter and a touch of darkness
Add in Lucy's more acerbic traits and Auntie Rita's eccentric behaviour and A Wedding at Sandy Cove becomes totally engaging and enchanting.
A Wedding at Sandy Cove is filled with fun, laughter and love – with a touch of darkness and peril too. It's the perfect summer read.
A Wedding at Sandy Cove by Bella Osborne is published by HarperCollins, £7.99 PB
Pick up My Weekly July 23 bumper issue for an exclusive summery short story by Bella Osborne! Plus more fiction, encouraging advice, recipes, puzzles and much more. £2.35 from newsagents and supermarkets (normal weekly price £1.75), or take out a subscription (paper or digital) for a great saving on the cover price.